Ansip not ruling out 2nd term as EU commissioner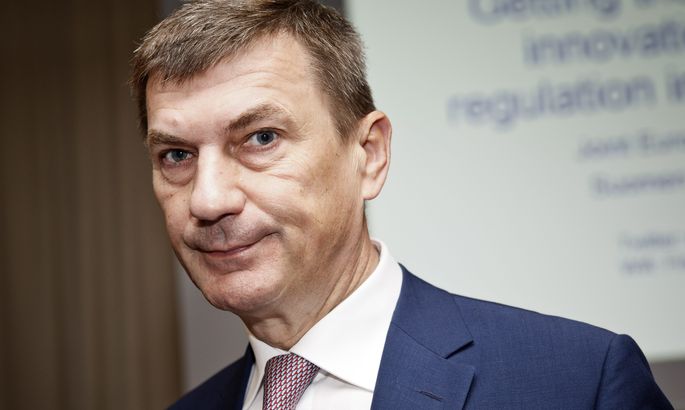 While the European Commission vice-president for the digital single market and former Estonian prime minister, Andrus Ansip, said last week that he is not planning to run for a second term in office, he said on Friday that he is not ruling out reconsidering the decision, news portal of the public broadcaster ERR reports.
«Who knows,» Ansip told ERR when asked if it is possible that he reconsiders his decision. Last week Ansip said that «it is my first and last time in office. I won't aspire to stay for longer.»
Ansip said on Friday that context has to be taken into account when looking at his previous words. During last week's interview the journalist hinted that if the Reform Party were to hold also the president's post in addition to the prime minister's post, the commissioner should not be from the same party. According to Ansip he sincerely believes that one party should not hold too many very important posts, but since the debate is public, no one's party affiliation should be an obstacle to his or her career.
«I enjoy this work very much, and I think that the work that I'm doing at present is very interesting and has also been productive. In my opinion the commission has been able to do more in the digital field in the past year and a half that the past commissions in ten years,» Ansip said. He added that it is clear that no commissioner holds a portfolio for two terms in a row and if he were to be elected again, it would be very hard for him to find something more interesting than what he is doing now.