Ten members of parliament require removal of Tiit Ojasoo from office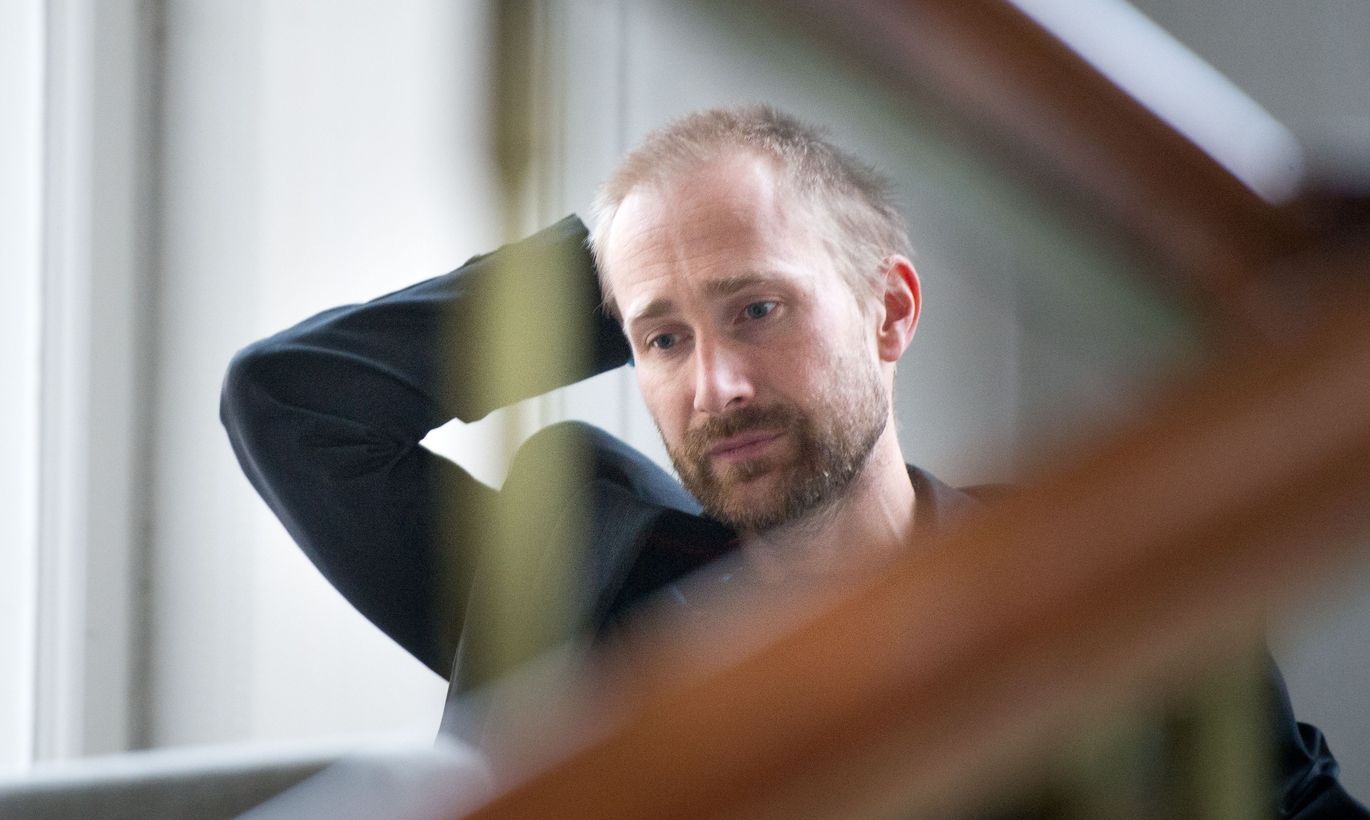 Ten Riigikogu members from every faction wrote to culture minister Indrek Saar and council of NO99 theatre asking that head of the theatre Tiit Ojasoo be removed from office having kicked an actress.
«We the signatories find that the theatre director Tiit Ojasoo, having committed a violent crime, needs to be removed from office,» write the members of parliament. «Also, we have lost trust regarding exemplary and excellent behaviour would be shown by council of the theatre, the chairman of which has already concluded and publicly stated that the incident is unrelated to the operation of the theatre and thus not to be discussed by its council, and has deemed it right for the director to continue,» they added.
«Herewith, we will not be pointing out to the minister of culture the statistics about violence, especially against women, as the painful figures are easily accessible to public authorities,» they continued.
The signatories think it goes without saying that the behaviour of a theatre director sets an example to society, shapes norms and affects the development of trends. Therefore, they conclude that the continuing of Mr Ojasoo as director of the theatre is excluded.
««Theatre NO99 is a theatre, but not only», says the website of the theatre, operating mostly for public money. With this we agree, and find that the director must bear responsibility for his deed by losing his post, as him continuing would clearly send the society a very wrong signal. There is no justification to violence,» concludes the petition.
Signatories include: Yoko Alender (Reform), Andres Anvelt (Soc Dems), Krista Aru (Free Party), Viktoria Ladõnskaja (IRL), Marianne Mikko (Soc Dems), Mart Helme (EKRE), Martin Helme (EKRE), Laine Randjärv (Reform), Priit Sibul (IRL), Märt Sults (Centre).
Mr Saar responds to petition
Commenting the petition, culture minister Indrek Saar said violence is not to be tolerated on any condition. He said it cannot be justified and such behaviour must explicitly be condemned.  
«I learned of the violence committed by Tiit Ojasoo last week through the media and the news disturbed me greatly,» the minister answered the petition in public statement.
Thereat, Mr Saar stressed that councils of foundations are independent and will continue to be. Thus, all issues related to Mr Ojasoo's employment contract and continuation at his post will be for the council to decide.   
«Today I communicated with chairman of Teater NO99 and asked him to convene an extraordinary session to discuss the Tiit Ojasoo issue in light of the additional information disclosed, and your petition,» said Mr Saar.
He added that the council needs to decide regarding Mr Ojasoo as soon as possible and thoroughly substantiate their decision to pubic.