On «business trips», hospital head holidayed with wife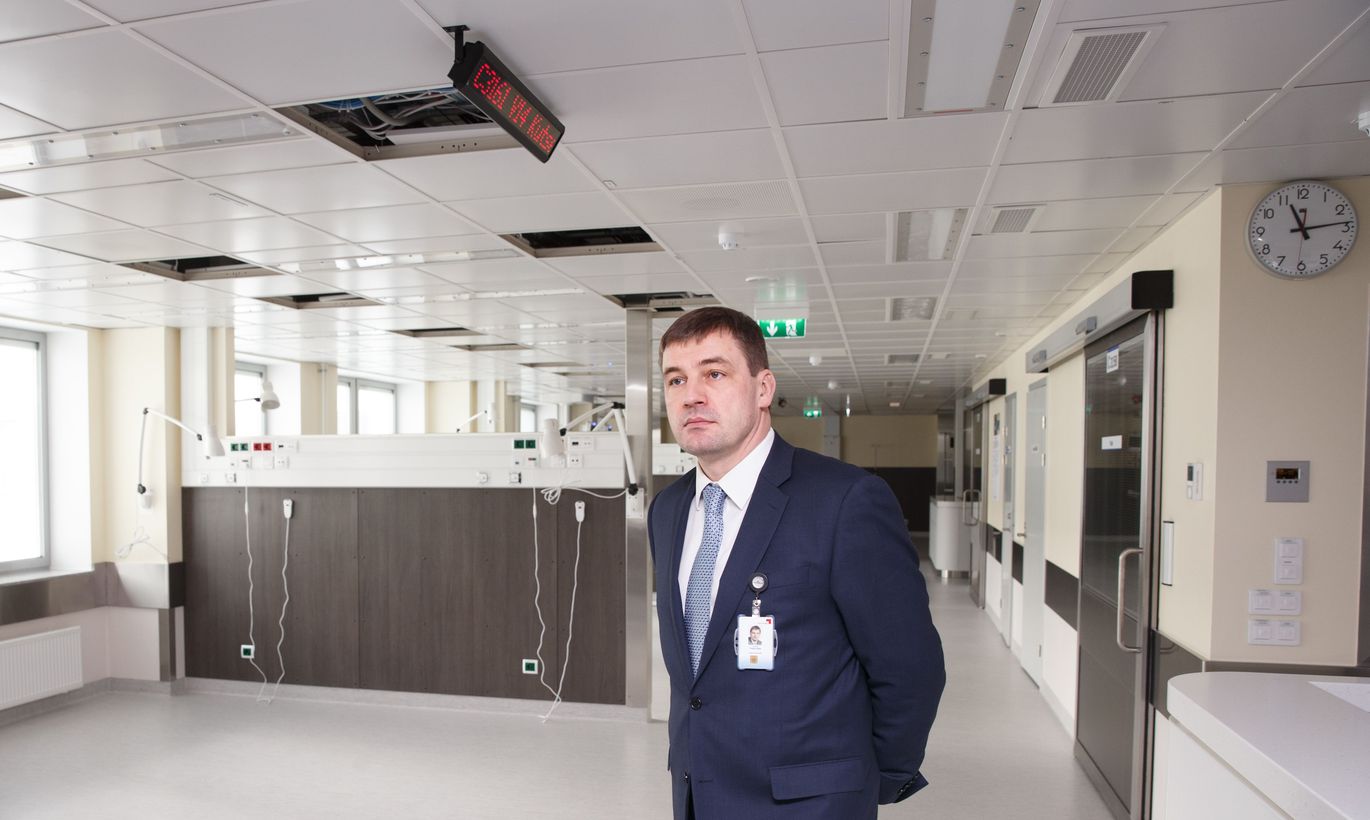 A veteran Estonian hospital chief, Tõnis Allik the CEO of North Tallinn Regional Hospital (PERH) has made five business trips abroad of doubtful character and leading to criminal suspicion. 
Via PERH press reps yesterday, Mr Allik attempted to leave the impression that the suspicion in corruption is some misunderstanding as he had hospital interests in mind. The criminal investigation materials tell another story.
Therein, we read of a visit to the German beer festival Oktoberfest as invited by the hospital's catering partner Dussmann. Plus four more trips unlikely linked to business.
To Postimees' knowledge, the suspicious trips were to Europe like France and Ireland. On several occasions, unmarried partner went along. Meanwhile, in hospital reporting the trips are registered as business travel costing over €10,000. To the damage of not hospital only, but its cooperation partners who covered the family's travel expenses thinking that the chief went to events like IT seminars etc.
In reality, these were holiday trips in essence. Among those damaged is the information systems group Helmes. Therefore, suspicion includes an episode labelled fraud.
According to Mr Allik, what proved vital was the client event arranged by Dussmann, caterer of the hospital, in 2013. «It was a collective visit to Oktoberfest,» explained the CEO whose flight ticket and hotel costs were covered by the caterer.
He said the trip cost between €400–€500. He said the trip also featured an official meeting with Dussmann's representatives related to financing a kitchen opened the year before.
Yesterday, Dussmann CEO Anella Stimmer proved elusive for Postimees. The suspicion says Mr Allik returned favours to the company – which he denies. While Dussmann has been their catering partner for a long while, «all these are contracts achieved via public procurements.»
The suspicion covers two trips with PERH IT-chief Marko Kilk. Mr Allik had unmarried partner along on one of these, Mr Kilk on both.
While Mr Allik claims they covered the costs of the women, the police cite disproportionally large sums reported. «Perhaps there was a slight error made, we need to check it,» admitted Mr Allik. «We are currently seeing to that.»
The PERH council convenes tomorrow to discuss, among other issues, the continuing at office of Mr Allik. Personally, Mr Allik is not about to resign due to the suspicion. «If the prosecutor arrives at charges, then it is more serious and I will probably consider stepping down,» he said, expressing hopes it will all be settled within weeks.
Office of the Prosecutor General is available for comments once they bring the charges. The suspicion includes the two abovementioned PERH staff, along with another physical person and a legal person.
Central Criminal Police has hereby advised PERH council about how to avoid situations like this in the future. For instance, business trips might be arranged by personnel manager.
PERH is Estonia's largest active treatment institution, composed of seven clinics and with close to 4,000 on payroll.