Merit Kopli: I like it difficult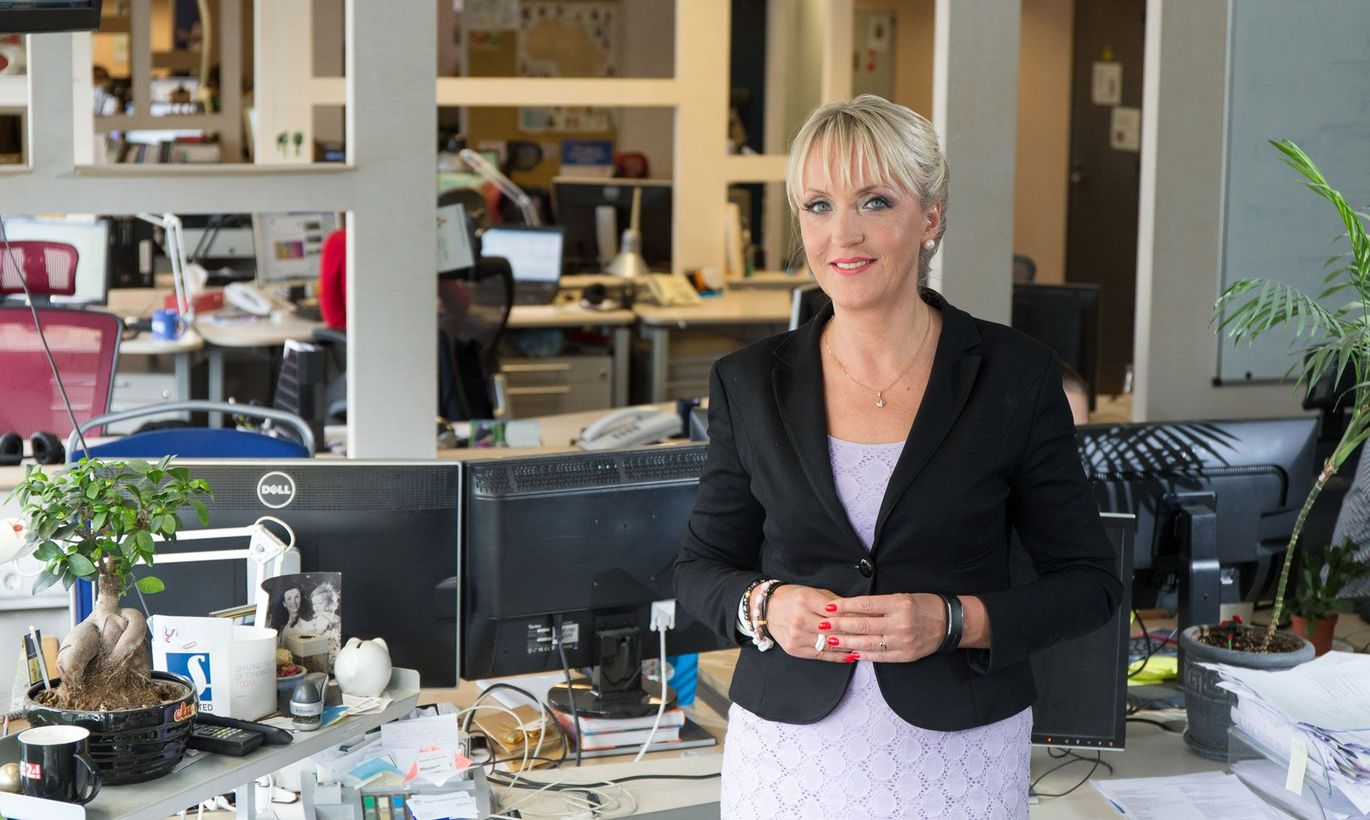 Today's the final working day for editor-in-chief of Postimees and COE of Postimees Group Merit Koplil (47). Eleven years at helm of Estonia's biggest daily is but one year less than her four predecessors – all male – put together.
Educated as German philologist, in two months she will be heading to Germany to work as Estonia's cultural attache, tasked with introducing the Estonian culture and enhance the export of it.
-As you took your seat on the editor-in-chief chair each morning, how did it affect you humanly speaking?
In the beginning it did, but not anymore. I guess I got so used to the role it got under my skin you know. (Smiles.)
-Is that fun if one can't get out of one's role?
Never bothered me. Been my life for 11 years, 24/7 – this is me. Makes no sense trying to force it out of me.
-So as you are leaving, a vital part of your identity is lost?
I realise it's won't be overnight that I get out. Will take time. Thankfully, I have two months to rest before the new job begins.
-The door of your office was always open, one would see you talking to the staff... Was it a relief to get it over with as the day was done?  
Not at all. Talking to people was what I enjoyed the most in this job. The problems were wall to wall, but I like to help solve them.
But there came the day I felt solving the problems went too fast. Like I'd seen it all, already. Then, for me, it ceased to be interesting. Seriously: I wish that problems would be bigger.
As an adrenaline addict, I like it difficult. I work best when it is so stressful that your hair stands on end. For me, stress is what gets me going.
-What are the most stressful situations that come to mind?
The only thing that I think broke my stress threshold was when we wrote about the Andrus Veerpalu doping case. [Our journalists] Peep Pahv and Tuuli Koch learned his test was positive. We checked the facts and broke the news.
The Skiing Confederation denied it all and for a week the newspaper cane under severe pressure.
Most tragically, when the confederation said sorry afterwards, the readers remained angry at us the messenger. Out of shock, they hated us...
That stress was no longer the good kind. I think I got a lot older in those days.
-Related to the work, what have been your main miscalculations, and failures?
Well that would be as to the people. I have put people on wrong positions, taken wrong people in from the outside. I have lost many a good journalist by basically forcing them into being leaders. Afterwards, they would burn out both as leaders and as journalists, are hurt and wounded. That is a mistake we as managers must not make.
-But why are you going to Berlin, after all?
There's two things here. I feel that Postimees needs refreshing. I may be wrong, but I do think so.
And I need refreshing. I want to solve fresh problems.
-What are the problems that are awaiting you in Berlin?
I have a huge ambition to take Estonian culture to Germany. I have so many ideas about what to do there so I overflow. (Laughs.) One crazy idea after another. These past few months I have actually been in this parallel thinking about what I am going to do once in Berlin. This will be a place where I can let my creativity flow.
-But what about Postimees? In three-four-five years' time?
I do believe that in four-five years Postimees will be quite like today. I also think that our eyes will not see the paper Postimees go. To say nothing of the portal, where Postimees is doing a good job.
At the moment we are at the top. And I am glad to leave while at the top. Had I left when the times were bad, it would have been a kind of escape.
-What would be your final words to Postimees?
Important for people to care for one another, to stick together. This is the strength of Postimees, this is what needs to be nourished and cherished.