Please note that the article is more than five years old and belongs to our archive. We do not update the content of the archives, so it may be necessary to consult newer sources.
Small parishes given till end of year to unite
Small parishes given till end of year to unite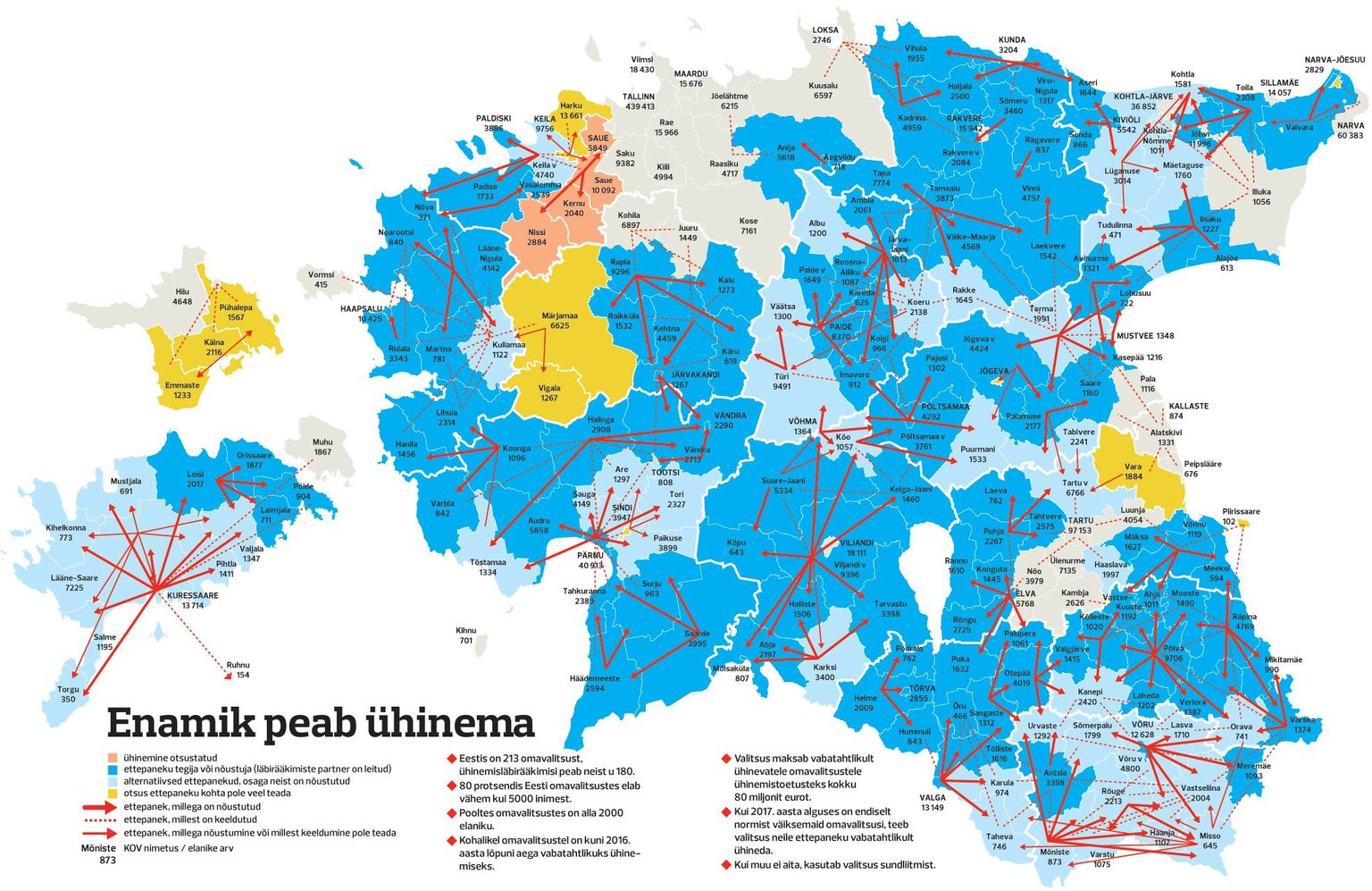 Passed with 56 «yes» votes yesterday, Estonia's administrative reform act sounds dry but is explosive at heart.  
Namely, local governments must feature a minimum of 5,000 inhabitants. Unless they muster the amount by the end of the year, the government will be pressing them together by force.
Minister of Public Administration Arto Aas (Reform) said the forced merger clause was the most vital issue and has made 180 out of Estonia's local governments to have talks.
Thanks to the stick and the carrot (as expressed in merger support) the reform ought to be completed by local elections in 2017.
As Estonia has its scarcely inhabited areas and peculiar national groups, three exceptions are allowed with 3,500 people the lower limit.
Exception No 1 is Setumaa (Setoland) where parishes linked historically, culturally and geographically do merge yet 5,000 will still prove elusive.
Exception No 2 is islands further off from mainland such as Kihnu, Ruhnu, Vormsi and Muhu.
Thirdly, smaller local governments are allowed for local governments with after-merger area below 900 square kilometres.
The work with legislation is far from completed as 18 additional related bills are in the pipeline.
Mr Aas says he will take what is left into the government during the summer.