EU Commission vice president Ansip not planning to run for 2nd term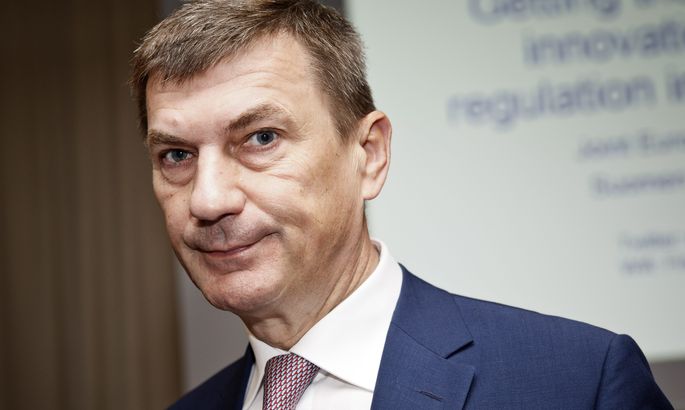 European Commission vice-president for the digital single market and former Estonian prime minister, Andrus Ansip, said on Tuesday at the «Reporteritund» broadcast of the Estonian public broadcaster that he is not planning to run for a second term in the office.
«It is my first and last time in office. I won't aspire to stay for longer,» Ansip said. «I am at an age where it's not reasonable for me to demand different positions or even to dream of different positions,» he added.
When asked where he sees himself in three years when his commissioner term ends, Ansip said that he has been in office for only a year and a half. «Who knows what will happen in three and a half years when my term of office ends,» he added.
According to Ansip he always focuses on his present tasks and does not worry ahead.