Will brand concept by Dutchman fly? See comments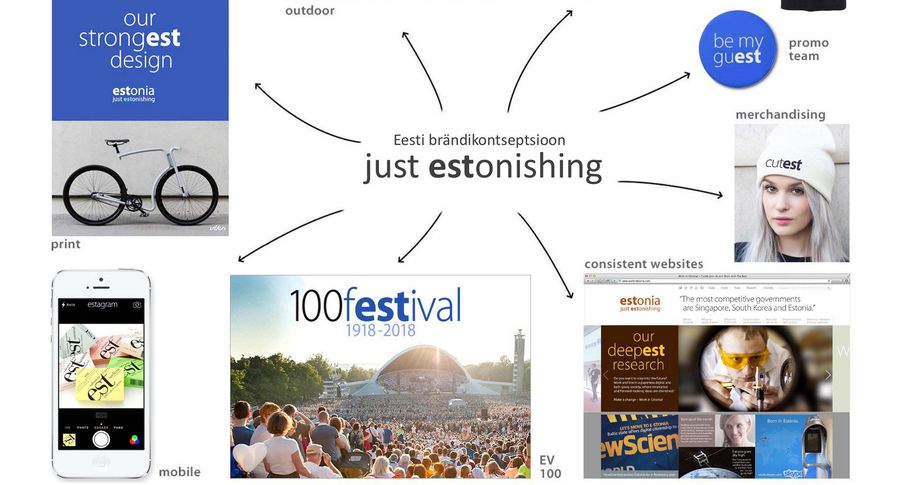 Hanno Tomberg, CEO of Enterprise Estonia (EAS)
We have met with Peter Kentie, but at the moment EAS is of the opinion that we continue with our brand. Among the more serious arguments against the concept by the Dutchman is that the words cutest, finest or funniest can only be used in English. We cannot assume that Estonia will direct its brand towards the English speaking world only. It must definitely be a single brand with a clear common handwriting. Have you seen a brand of any country which would differ in various languages? No. This, also, is the answer to the question why we cannot adopt this brand for the English speaking world only.
When I first came into contact with Peter Kentie's idea, I thought we had the solution for the national brand. But once you start to think about the content, it gets more complex.
With a brand concept, what definitely counts is popular support. If the concept is found to have some value, we may think what it is good for. It could be used for things like e-residency or some other project, but not as national brand.
With our team of designers we are developing our concept which we have also introduced to Government Office. We will continue with development of Estonian brand concept the whole summer long and the autumn and as we get closer to the result we will notify the public. Right now is indeed the right time to table the various ideas which may help us get the concept clearer.
Peter Kentie has been invited to a national and location branding conference organised by EAS on June 2nd in Olympic Hotel, Tallinn. At the conference, Mr Kentie will be a key speaker. The host Paul Lilje, marketing manager at EAS, will surely debate with Mr Kentie about national brand.
***
Imre Sooäär, Riigikogu member, chairman of Estonian tourism and local food support group (Reform)
A brilliant idea! As Riigikogu's Estonian tourism and local food support group chairman I hereby publicly propose to EAS head Hanno Tomberg to immediately apply the idea. While here in Brussels today (yesterday – edit) I have tested it on several people and it only gives excellent feedback.
EAS has been searching for new branding for Estonia for quite a while now but alas the search has been futile. Not always do even the smartest agencies lay golden eggs. But why have we been searching for the golden egg inside Estonia only? The most famous objects in the world, pearls of art or architecture, are often created by foreigners. An onlooker often sees us with greater clarity than we ourselves. This idea by the Dutchman is right on! Let's do it!
***
Marek Reinaas, advertisement expert
Trying to generalise the solution offered by the Dutchman, it tells us the following: Estonia is the coolest spot and all the other places are ****holes. I do absolutely understand how a majority of Estonians applaud the concept and agrees – sorry, but majority of non-Estonians will obviously not agree.
I do understand the people who like it and for whose hearts these little pictures shown with this article about the Dutchman are dear. Even dearer to the heart when offered for free. And lo and behold, the one who offers is no Juku-Kalle Raid but a famous Dutch brand guru – this is all totally understood. The Dutchman is surely a good man but let em tell you I have seen stuff exactly like this years and years ago.
EAS is right of course. I think Estonia cannot afford a slogan or a brand which world in one language only. What we see on these pictures is definitely not a brand concept. These are simply nice pictures. It's something like a slogan, which works in one language only and has been put onto some pictures. To me personally, it all seems grossly banal and primitive, like something jumping out of the 80ies. But for the majority of people this fits wonderfully.
So good job Dutchman but even he did not solve the ancient EAS problem to find some brand or narrative for Estonia.