25 years of mobile telephony in Estonia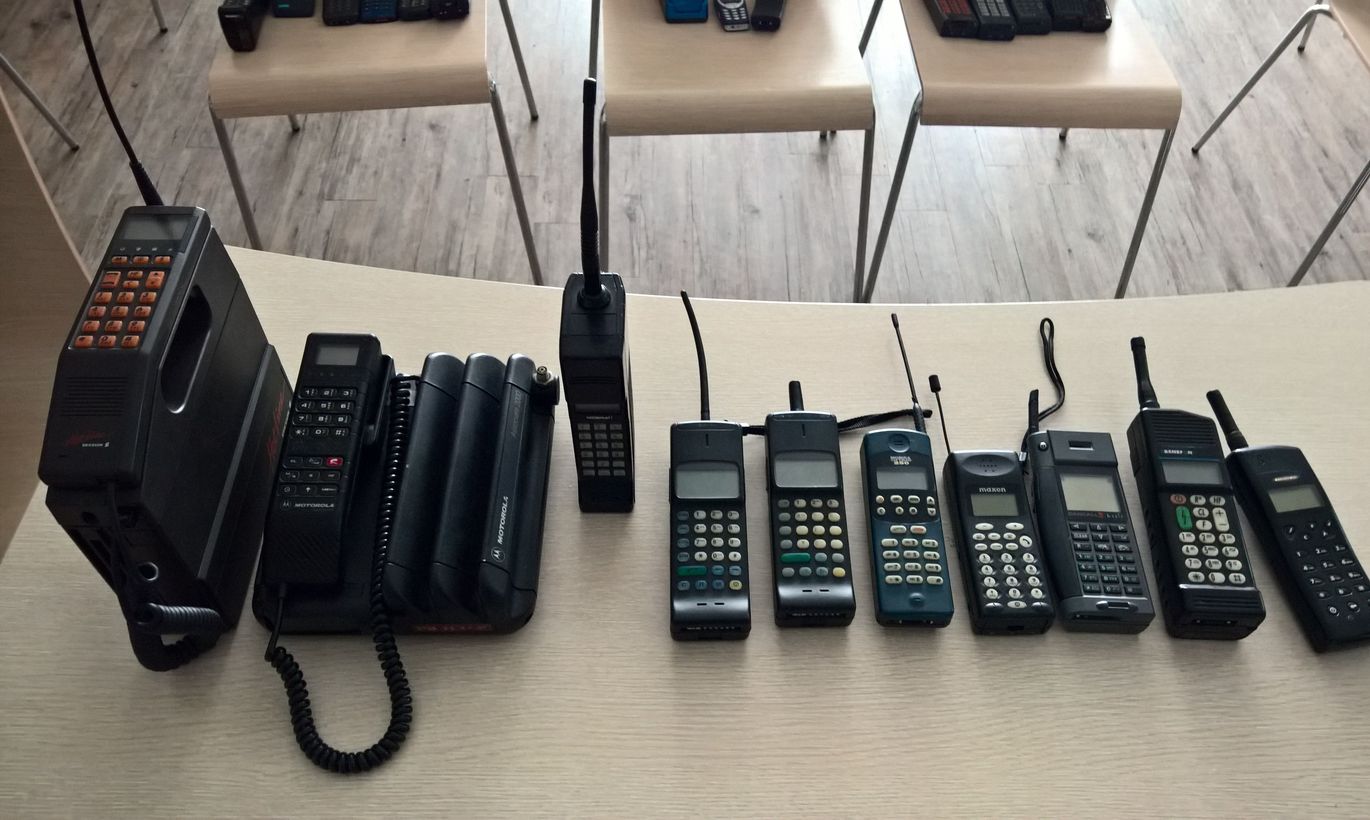 Sounds incredible, but just a quarter of century ago we lived with no phone calls in open air, SMS messages, e-mails and websites. Information was mouth to mouth, with long distance calls hanging to a cord, some news agencies might have had a teletypewriter, and ships had Morse machines. For years, people were waiting in lines for phones at home. Then, something happened. Something which carried the message of «come, buy, and call at once».
In 1991, Eesti Mobiiltelefon or EMT was born out of Estonian, Finnish and Swedish cooperation as joint company created by Eesti Telekom, Telia and Sonera.
True to its name, they did the unprecedented: late spring, Estonia got its initial mobile telephony network.
What's more – with the world just recently opened up for travel, phone calls were possible in Nordics, Baltics as well as the edge of Russia.
As we know, the changes have been vast.
Dates-wise, Estonia entered its mobile era on June 1st 1991 as EMT opened its NMT 450 technology based mobile network.
A handful of Estonians were moneyed enough to buy them a mobile telephone.
«I recall they only brought base stations over into Estonia, all were linked to Finnish central station,» said Ando Meentalo, currently IT development head at Telia Eesti.
«So the initial mobile phone numbers distributed here were actually Finnish.»
This, at least for the few first months, what Tallinn had was simply the Finnish mobile network spreading its coverage into Estonia.
All mobile calls travelled thru the centre in Finland.  
A year later, Estonia got its own exchange and Estonian mobile phone numbers starting with +372.
The first phones we had were the suitcase kind of things to be strapped around the shoulder with a belt. Wishing to make a call, one pulled out a 30 cm antenna. Weighing five to six kilograms, the functions were three: make or receive calls, select one of three ringtones, and endlessly charge the battery.
For starters, phones cost a fortune. In today's money and values, you paid about €1,500 for one while average salary stood at €10.
But then one also had to make the calls. A couple of minutes of talking could set you back a month's wages.  
You guessed it: the beginning was modest and at end of 1991 there were a no less than 150 clients using the EMT services.
Among the first to join the customer base was foreign ministry, with future President Lennart Meri.
They got two phones from Finns fur use during the august putsch in Russia.  
Back then, EMT came forward with an exceedingly optimistic forecast on total market for mobile phone users in Estonia – a whopping 6,500...