Two refugees brought to Estonia go to court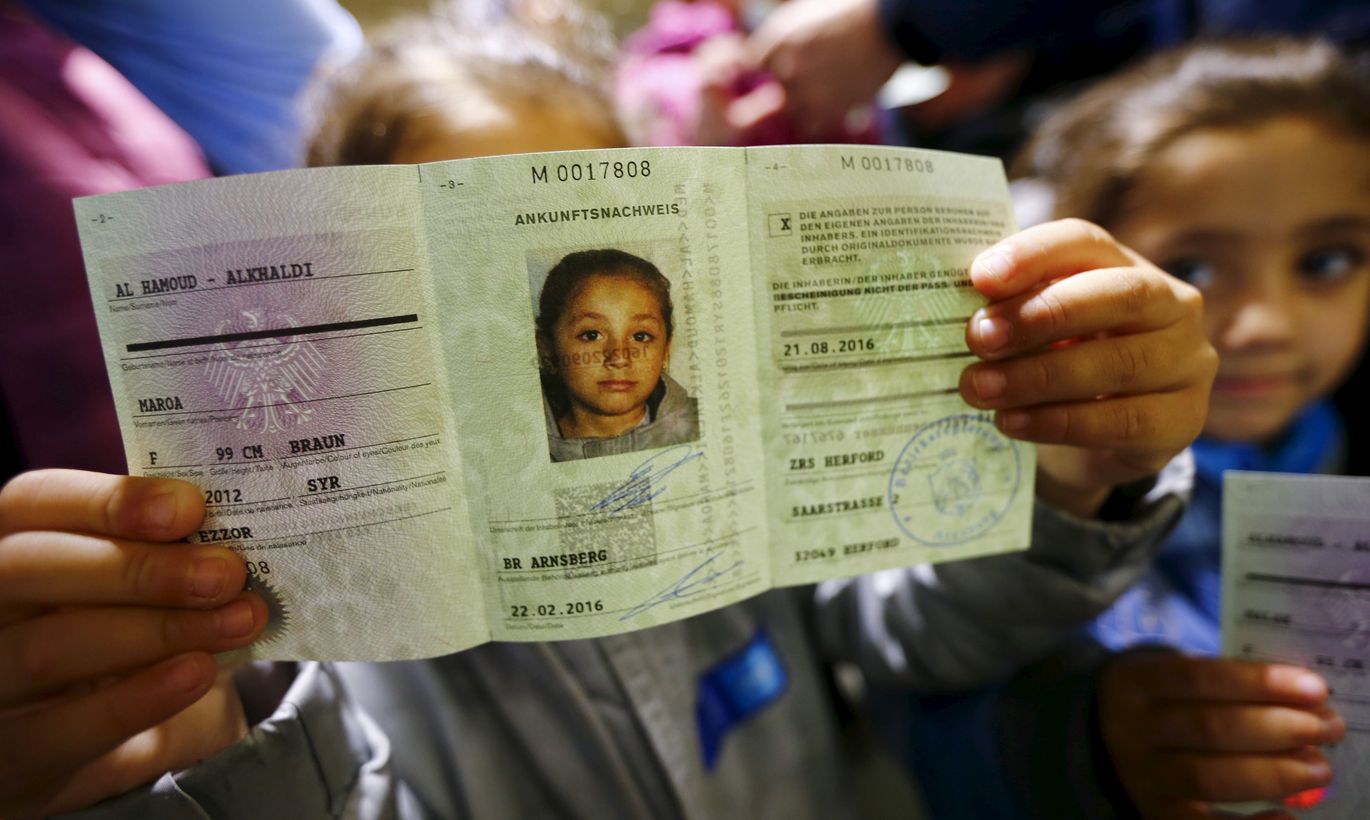 Of refugees of war brought to Estonia according to European migration plan, two have had recourse to the courts not being satisfied to status awarded. By today, the police have altered the way they operate. 
Namely, the Police and Border Guard Board (PPA) initially decided to grant refugees relocated from Greece and Italy subsidiary protection, not refugee status.
One granted subsidiary protection is an alien whose life is in danger in native country due to armed conflict. For recipient of subsidiary protection, a one year residence permit is issued. A refugee, however, is pursuant to law a person who is additionally persecuted because of race, religion, belonging to a social group, or political convictions. For refugees, Estonia issues a three year residence permit.
«To be as effective as possible with our resources, we initially went by the principle that we grant people a one year protection and as this is extended after a year goes by, we would reassess the type of protection,» explained PPA identity and status office head Margit Ratnik.
Thus, when interviewing refugees in Greece, officials mainly checked if they posed a security threat or not. If there was no threat and the refugee was from a conflict country like Syria, Yemen or Iraq, it was possible to rather quickly decide about subsidiary protection. Whether or not the person qualified for refugee status, they intended to judge after a year.
Now, they need to alter the practice, admits Ms Ratnik. «Going by the current law, the personal need for protection must be assessed at once. From now on, we will do that.» This means that it will need to be clarified in Greece whether the refugees have also been persecuted for things like political convictions in Syria. «This is more complicated, we will need to be convinced they speak the truth.»
Based on a UNHCR contract, asylum applications in Estonia are analysed by the foundation Estonian Centre for Human Rights, the jurists of which have thus far managed to meet seven of the refugees brought to Estonia. The decisions may be contested ay court during 30 days, and with two people the legal experts have detected a perspective to do that.
«This, rather, has been our initiative. The people have,. Rather, been confused and dissatisfied: why only one year,» said legal expert Kristi Toodo, noting that all refugees would probably want a longer residence permit. She said they had been told right away, in Greece, that applying for one year goes much faster. «People want to get on with their lives and are probably more agreeable with everything on location. Then they come here and realise that a one year residence permit is not a good variant after all.» They want greater security – at stake, also, are the children, language study.
ABSL Estonian Refugee Help (Eesti Pagulasabi) CEO Eero Janson said he understands why PPA initially decided for subsidiary protection – to speed up the process. Also, he pointed out it was a better variant than to bring the people into Estonia as asylum seekers and make them wait in centres like Vao, as is the practice in Latvia. «Such change is altogether welcomed,» added Mr Janson. According to him, EU law says first assess qualification for refugee status, then consider subsidiary protection.  
According to Ms Ratnik, PPA is not altering its practice not so much because of the refugees going to court, but the Aliens Act amendments that entered into force on May 1st which clearly state that even with those being relocated, it must immediately be determined whether they are being persecuted and so qualify for refugee status.
The latest interviews with ten refugees in Greece were conducted last week, and with these people the proceedings thus will be more thorough.  Still, PPA hopes to make the decisions during a month.
Ms Ratnik believes things will not get stretched out. «True, this isn't as efficient, but we will try to stay within the two year framework which is the political decision. If the amount of asylum applications on border or domestically does not substantially increase, there should be no problems as the volume of the so-called ordinary applications is marginal right now. There is not direct migration pressure on Estonia.» On top of that, the final decision regarding status may be made when the individual is already brought to Estonia.
Regarding the refugees who sued, PPA will review their status. New interviews will have to be made. «If we determine that refugee status is substantiated, we will grant it.» Ms Ratnik says they will likewise review the background of the other 17 refugees already in Estonia. «Our aim is not force anybody to go to court; if needed, we will make new decisions.»
Social guarantees the same
Why are refugees of war so interested in their status and being involved in bureaucracy? Ms Ratnik says there is no difference in social guarantees. Meanwhile, refugee status does grant greater confidence to get settles in the land, thinks Ms Ratnik.  «The three-year residence permit comes with longer perspective and is more secure.»
Eero Janson says do not underestimate the feeling of security. «This is very important and helps to integrate.»
Ms Toodo proceeded to underline that being a refugee of war will not necessarily mean an individual is very poor. «If an individual would like to launch a business, here, say, then why should he invest while knowing that in a year he may no longer be here. There must be some kind of security to build one's life, this also is an aspect,» added Ms Toodo.
Ms Ratnik says Estonia is not alone, facing such problems. «Some member states grant three year residence permit assessing persecution. Others grant one year residence permit, like Latvia and Lithuania which have likewise been sued – for the same reasons.»