The list of Estonians mentioned in Panama papers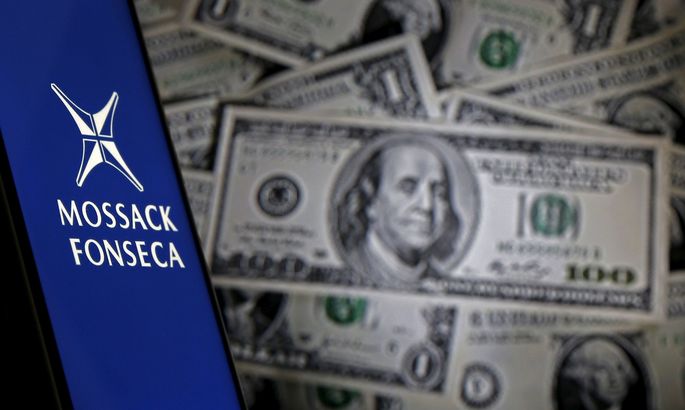 Postimees is posting names of Estonian entrepreneurs mentioned in Mossack Fonseca documents published in Panama papers database released at 9 pm Estonian time yesterday. They have all been linked to off-shore firms. However, being in the database does not mean their activities were criminal.
Among the best known we initially find Rainer Nõlvak, Kalle Norberg, Fjodor Berman, Hillar Teder (also included in addresses related to Estonia), former Estonian Post CEO Alo Streimann, basketball coach Maarten van Gent, Port of Tallinn subsidiary Green Marine board member and an owner Carl-Jüri Piht, fuel entrepreneur Timo Sas.
Of lawyers, we read Legalia law office lawyers Dragan Perovic and Aivar Pihlak. Mr Pihlakul has three offshore forms on British Virgin Islands. Law office Aavik & Partnerid finance department employee Märt Viitas is also mentioned.
Panama papers feature 881 firms linked with Estonia. Very many of these have been established via Larssen Corporate Services S.A.
From Russia Aleksei Patrušev is mentioned, a close relative to Russian security council secretary Nikolai Patrušev. The lings also lead to Estonia via the aforementioned Corporate Services S.A.
Also via Larssen, Carolon Place Holdings Limited is linked to Estonia, owned by Russian businessman Magomed Bilalov linked to wasting of Sochi Olympics money in Russia.
The papers feature Aivar Urm known as a mystewrious transit businessman, Paldiski Sadamate AS chief Aleksandr Kovaljov and chairman Aleksei Müürisepp.
Years ago, Estonia had a fast loans form Creditmarket led by supermodel Carmen Kass, Jürgen Järvik and Kari Kadak. The latter is in Panama papers.
The papers also mention BLRT minority shareholder Mihhail Gnidin.
Panama papers feature names of 108 individuals linked to Estonia:
Maxim Gorbunov  Estonia Panama Papers
MR. Alexsandr FEDIN  Estonia Panama Papers
MR. ALEKSANDR FEDIN  Estonia Panama Papers
MR. ALEKSANDR KOVALJOV  Estonia Panama Papers
Dmitry Sumin  Estonia Panama Papers
Timo Sas  Estonia Panama Papers
Aleksandr Grigorjev  Estonia Panama Papers
Aleksei Pestrikov  Estonia Panama Papers
AYYUB BUX  Estonia Panama Papers
YOUSUF A. BUX  Estonia Panama Papers
LEONID AGEJEV  Estonia Panama Papers
OÜ Southgate  Estonia Panama Papers
HELEN METSAROOS  Estonia Panama Papers
Dragan Perovic  Estonia Panama Papers
Silva Tõrva  Estonia Panama Papers
VALENTIN IVANOV  Estonia Panama Papers
KOBI YAAKOV VENTURA  Estonia Panama Papers
DMITRIJS NIKIFOROVS  Estonia Panama Papers
AS Nordmet  Estonia Panama Papers
Denis Koshcheev  Estonia Panama Papers
Dmitri Slepak  Estonia Panama Papers
Vitali Besstsastnov  Estonia Panama Papers
Mrs. Anna BANDUR  Estonia Panama Papers
Kalle Norberg  Estonia Panama Papers
Gennadi Besstsastnov  Estonia Panama Papers
Maytree Overseas S.A.  Estonia Panama Papers
ERKKI PETERSON  Estonia Panama Papers
Aivar Urm  Estonia Panama Papers
Oleg Kudinov  Estonia Panama Papers
Denis Strekalov  Estonia Panama Papers
URMAS TOOME  Estonia Panama Papers
MR. ANDREI JUKOV  Estonia Panama Papers
MR. ANDREI ZUKOV  Estonia Panama Papers
MIHHAIL DUNAJEV  Estonia Panama Papers
URMAS TOOME  Estonia Panama Papers
KARL KADAK  Estonia Panama Papers
KARI KADAK  Estonia Panama Papers
Vladislav Brotkin  Estonia Panama Papers
MR. ALEKSANDR KOVALJOV  Estonia Panama Papers
MR. ALEKSANDR FEDIN  Estonia Panama Papers
MR. ALEXSANDR KOVALJOV  Estonia Panama Papers
MR. ALEKSANDR KOVALJOV  Estonia Panama Papers
DRAGAN PEROVIC  Estonia Panama Papers
DRAGAN PEROVIC  Estonia Panama Papers
INDREK AASNA  Estonia Panama Papers
SERGEY KOLESNIKOV  Estonia Panama Papers
SERGEY LAZO  Estonia Panama Papers
Jevgeni Skljarov  Estonia Panama Papers
Anastasia Skijarova  Estonia Panama Papers
Mr. Mihhail GNIDIN  Estonia Panama Papers
Jaan Luht  Estonia Panama Papers
KRISTJAN PIHELGAS  Estonia Panama Papers
THE BEARER  Estonia Panama Papers
THE BEARER  Estonia Panama Papers
May tree Overseas S., A.,  Estonia Panama Papers
JOAN MARY MARSHALL  Estonia Panama Papers
JOHN DAVID MARSHALL  Estonia Panama Papers
Vladimir Smoilo  Estonia Panama Papers
MARTEN HERMAN VAN GENT  Estonia Panama Papers
Maarten Herman Van Gent  Estonia Panama Papers
MR. ADRIAN MARK  Estonia Panama Papers
MART VIITAS  Estonia Panama Papers
OU ARTE KINNISVARA  Estonia Panama Papers
AS UNHENDATUD KAPITAL  Estonia Panama Papers
EXPERT CAPITAL S.A.  Estonia Panama Papers
HT Holdings Limited  Estonia Panama Papers
VOLDEMAR METSAROOS  Estonia Panama Papers
PLATON TINN  Estonia Panama Papers
Arkadi Vartapetov  Estonia Panama Papers
Mr. Mihail KISELJOV  Estonia Panama Papers
AIVAR PIHLAK  Estonia Panama Papers
SERGEI ZELENSKI  Estonia Panama Papers
Life and Pension Insurance Policy nr 97512338 issued on the 3rd day of July, 2003 by CREDIT SUISSE (BERMUDA) LIMITED ( the present holder of the policy is Altraplan Bermuda Limited - Owner - Mr. Piht  Estonia Panama Papers
THE BEARER  Estonia Panama Papers
MAARTEN HERMANN  Estonia Panama Papers
THE BEARER  Estonia Panama Papers
Allan Lupp  Estonia Panama Papers
Alo Streimann  Estonia Panama Papers
Anastasia Skijarova  Estonia Panama Papers
URMAS TOOME  Estonia Panama Papers
DMITRIJS NIKIFOROVS  Estonia Panama Papers
Carl-Jüri Piht  Estonia Panama Papers
Sergei Kuzmitsjov  Estonia Panama Papers
Mr. Kirill Ermolaev of Doblesti  Estonia Panama Papers
Kornilov Alexander  Estonia Panama Papers
DMITRY SUMIN  Estonia Panama Papers
Oleg Kudinov  Estonia Panama Papers
MR. MIHHAIL GNIDIN  Estonia Panama Papers
URMAS TOOME  Estonia Panama Papers
NATALIA VITCHENKO  Estonia Panama Papers
Denis Strekalov  Estonia Panama Papers
Mr. Vladislav LOGINOV  Estonia Panama Papers
URMAS TOOME  Estonia Panama Papers
Aleksei Pestrikov  Estonia Panama Papers
MR. ALEKSANDR KORNILOV  Estonia Panama Papers
ALEKSEI MÜRISEP'S  Estonia Panama Papers
Dragan Perovic  Estonia Panama Papers
Eduard Liskovski  Estonia Panama Papers
LEONID AGEJEV  Estonia Panama Papers
Maarten Hermann Van Gent  Estonia Panama Papers
Vladislav Heiman  Estonia Offshore Leaks
Rene Kool  Estonia Offshore Leaks
Trahtman Ilja  Estonia Offshore Leaks
Morozov Vladimir  Estonia Offshore Leaks
Andrei Zrelov  Estonia Offshore Leaks
Alexey Vedekhov  Estonia Offshore Leaks
Mihhail Amelin  Estonia Offshore Leaks
Karita Roosiman  Estonia Offshore Leaks
GNIDIN, MIHHAIL Estonia Panama Papers
ACC INTERNATIONAL Estonia Panama Papers
CORPESTONIA VALLARTA OÜ Estonia Panama Papers
RAINER NOLVAK Estonia Panama Papers
MOB LAW OFFICE Estonia Panama Papers
LARSSEN CORPORATE SERVICES S.A. Estonia Panama Papers
HAR-LEX L.L.C. EESTI FILIAAL Estonia Panama Papers
MARINSAK AS Estonia Panama Papers
FJODOR BERMAN, MR. Estonia Panama Papers
Corp Estonia Ltd. Estonia Offshore Leaks
Addresses linked to Estonia:
4 Tallinn str.; Tallinn 11624; Estonia  Estonia Panama Papers
9 Brookview; Fulwood Hall Park; Preston PR2 8FG  Estonia Panama Papers
Aedvilja 1-12; 10120 Tallinn; Estonia  Estonia Panama Papers
App. 2; Ahtri 6A; Tallinn 10151; Estonia  Estonia Panama Papers
Apt. 44; 94 Õismae str.; Tallinn; Estonia  Estonia Panama Papers
F. R. Faehlmanni 5-11a; Tallinn; Estonia  Estonia Panama Papers
HAGOLAN STREET NO 11/24, NETANIA  Estonia Panama Papers
Jõe 2; Tallinn; Estonia  Estonia Panama Papers
Kadri tee 4-3 Tallinn 10127, Estonia  Estonia Panama Papers
Kakumäe tee 54; Tallinn; Estonia  Estonia Panama Papers
Kalda tee 18-3; Tartu; Tartu County; 50704 Estonia  Estonia Panama Papers
Karberi 34b-4; Tallinn; Estonia  Estonia Panama Papers
Kawe Plaza; Parnü mnt 15; 10 141 Tallinn; Estonia  Estonia Panama Papers
Köleri 8 Tallinn Estonia.  Estonia Panama Papers
Liikuzi 8A-139; Tallin; Estonia 13618  Estonia Panama Papers
LOOTSA 2B; TALLINN; ESTONIA  Estonia Panama Papers
Luccapoik 3; Tabasala 76901; Estonia  Estonia Panama Papers
Metsavahi 23; Tallinn; Estonia  Estonia Panama Papers
Narva mnt. 13; Tallinn 10151; Estonia  Estonia Panama Papers
Paadi Str. 14A-21; Tallinn; Estonia  Estonia Panama Papers
Pahklimae 13; 75501 Saku Harjumaa; Estonia  Estonia Panama Papers
Paljandi 2-33B; Tallinn; Estonia  Estonia Panama Papers
Pihlaka Str. 21; 11211; Tallinn; Estonia  Estonia Panama Papers
Pirita Tee 26F-57 Tallinn; Estona; 10127  Estonia Panama Papers
POLLU TN 28A-5UT; TALLINN; HARJUMAA; ESTONIA  Estonia Panama Papers
Polly; 28A-5UT 11618 Tallinn; Harjumaa; Estonia  Estonia Panama Papers
Puhangu 12-22; Tallinn; 10311; Estonia  Estonia Panama Papers
RAEVALA PST. 11-18A; 10143; TALLINN ESTONIA  Estonia Panama Papers
RANDLA 23-44; 10311; TALLINN; REPUBLIC OF ESTONIA  Estonia Panama Papers
Ranniku tee 12; Tallin; ESTONIA  Estonia Panama Papers
Ranniku tee 12; Tallinn; Estonia  Estonia Panama Papers
RAVALA PST 8-21 A; TALLINN; ESTONIA  Estonia Panama Papers
ROOPA 7; APARTMENT 11; TALLINN; ESTONIA 10136  Estonia Panama Papers
Rosikransi 10A-10; Tallinn 10119; Estonia  Estonia Panama Papers
ROWAN COURT; CAMFORTH HALL LANE; WHITTINGHAM; PRESTON PR3 2AS  Estonia Panama Papers
Soo 12-39 Paide, Estonia  Estonia Panama Papers
Sopruse pst. 209-45; Tallinn; Estonia  Estonia Panama Papers
Sopruse Pst. Apt 59; Tallin; Estonia; 13412  Estonia Panama Papers
SOPRUSE PST. APT 59; TALLINN; ESTONIA; 13412  Estonia Panama Papers
SUITE 231; 13 NARVA ROAD; TALLINN; 10151 ESTONIA  Estonia Panama Papers
SUITE 233; 13 NARVA ROAD; TALLINN 10151 ESTONIA  Estonia Panama Papers
SUITSU 2A; TALLINN; 11313 EESTI (EU)  Estonia Panama Papers
Suur-Sepa tee 6-3; Viimsi; Harjumaa 74001; Estonia  Estonia Panama Papers
Tartu Mnt. 55/59-47; 10115; Tallinn; Estonia  Estonia Panama Papers
Tartu mnt. 55/59-47, Tallinn  Estonia Panama Papers
Teder Hillar; Tornimae 7-148; Tallinn; Estonia  Estonia Panama Papers
TINA 18-7, TALLINN ESTONIA  Estonia Panama Papers
Tõnismägi 3-8; Tallinn; Estonia  Estonia Panama Papers
TORNIMAE 7-130; TALLINN; ESTONIA  Estonia Panama Papers
Tulekivi 2; Tallin; Estonia  Estonia Panama Papers
Tuukri 58-27 10120, Tallinn Estonia  Estonia Panama Papers
Tuukri str. 46; app 14; 10120 Tallinn; Estonia  Estonia Panama Papers
Uus-Tatari 21-7; Harjumaa; Tallinn Estonia 10134  Estonia Panama Papers
Vabaõhukooli Street 22A / osja street 7; Tallinn; 12013; Estonian Republic; EU.  Estonia Panama Papers
Vahepere 3-1, Tallinn 13516  Estonia Panama Papers
Van Cent; Kannukula Tee nbr 9; Porkuni Tamalu Vald 46001 Laane Virumaa Estonia  Estonia Panama Papers
Varbola 16; E-10919 Tallinn; Estonia  Estonia Panama Papers
Varbola 16; Tallinn 10919; Estonia  Estonia Panama Papers
Vilde 3-40; Rakvere; 44310; Estonia  Estonia Panama Papers
VILMSI 47; I FLOOR EE10126; TALLINN ESTONIA  Estonia Panama Papers
Tuukri pik 10-22; Tallinn; Estonia.  Estonia Panama Papers
Eesti; Harju Maakond; Tallinn; Pirita Linnaosa; Vora tee 16a; 12111  Estonia Panama Papers
NARVA MNT 13; TALLIN 10151; ESTONIA.  Estonia Panama Papers
Pushkini 23-38; 20303 Narva; Estonia  Estonia Panama Papers
Kannukula Tee nbr 9 Porkuni; Tamsalu Vald 46001; Laane Virumaa; Estonia Estonia Panama Papers
4 Tallinn St.; Tallinn 11624; Estonia.  Estonia Panama Papers
st. 24-1-28; St Petersburg; Russian Federation and Mr Aivar Urm of Paadi str. 14A-21; Tallinn; Estonia  Estonia Panama Papers
KALEVIPOJA POIK 2-139 EE-0036 TALLINN ESTLAND  Estonia Panama Papers
TUUKRI POIK 10-22 TALLINN ESTONIA  Estonia Panama Papers
Kruusaranna str. 7; Tallinn; Estonia  Estonia Panama Papers
16 Vismeistri str.; Tallinn; Estonia  Estonia Panama Papers
20; Tammiku Str.; 10922 Tallin; Estonia  Estonia Panama Papers
Ou Corpestonia Narva mint 13 10151 Tallinn Estonia  Estonia Offshore Leaks
Oismae Street, 173-27,Tallin, Estonia.  Estonia Offshore Leaks
10121,Estonia, Tallinn,10-7.  Estonia Offshore Leaks
4 Rila Street Tartu Tartumaa Estonia  Estonia Offshore Leaks
21 Kalda str. Ust-Narva, Estonia  Estonia Offshore Leaks
A Vabbe 20 51011 Tartu Estonia  Estonia Offshore Leaks
Corp Estonia Ltd. Ou Corpestonia Narva mint 13 10151 Tallinn Eesti Vabariik  Estonia Offshore Leaks
W.Struve,3, Tartu,Estonia.  Estonia Offshore Leaks
Liivamac 6-66, 10113,Tallinn, Estonian.  Estonia Offshore Leaks
Uus 28 - 7 Tallinn, Harjumaa 10111 Republic of Estonia.  Estonia Offshore Leaks