Granny gives crook over €30,000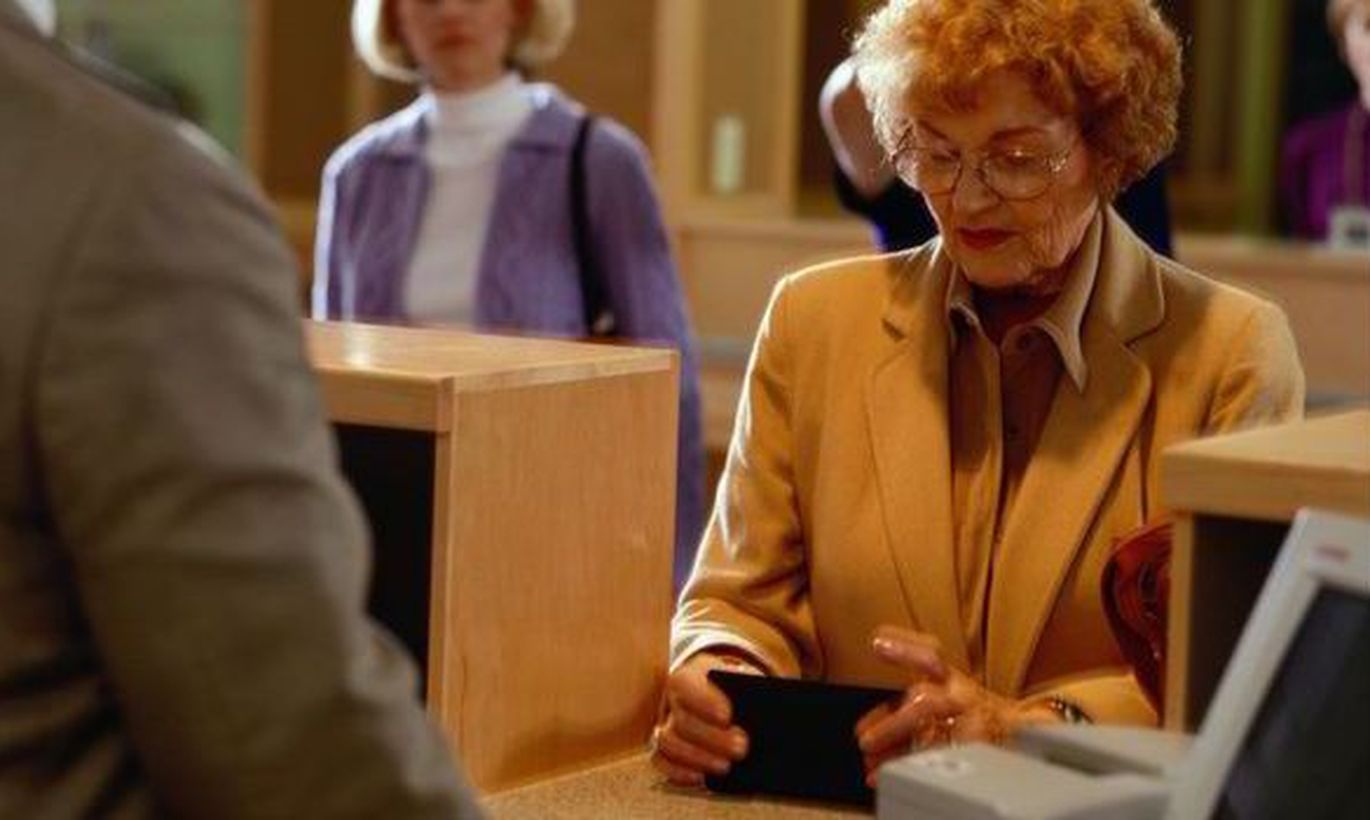 An elderly country woman in Ida-Viru County transferred €33,500 to a swindler she met over Internet, having borrowed it from relatives. Though those closest to her say it is an obvious case of fraud, police and prosecutor cannot do anything as she is not cooperating. 
Victim's granddaughter Kristina (all names altered while known to editors) said the relatives learned of it this spring. But is started long before as her grandmother Vera begun to occasionally borrow money from her son Sergei. At the beginning, the sums were not large – Vera was asking for €300 at a time and the son had no questions.
Soon, however, Vera begun acting ever stranger and was increasingly difficult to contact. This March 12th she called her sun and said she wanted to meet him. Her voice betrayed utmost anxiety and the son went to see her.
As they met, Vera again asked her son to lend her money and informed him that an unknown individual was demanding a larger amount from her and that if she does not pay up, she and her relatives are in grave danger. To prove her point, she showed her son a certificate in English.
The document was headed «Ownership Change Certificate». In it, it does not even appear what changed hands. Also, the document carries no contact information and Vera's name has been translated from Russian to English – Faith. Also, the document cites two geographical locations: a mystical Republic of the United Kingdom, and South Africa.
«As I saw the paper I knew immediately it was fraud and I told granny the certificate posed no danger and no-one had any reason to pay money. It felt like Vera got that and promised to participate no more,» said Kristina.
As it later turned out, Vera lied. A month after that, Sergei learned that his mother had borrowed €4,000 from a relative. As Vera had recently undergone surgery, the relative assumed she needed to the money for that. Following that, Sergei begun receiving notices from relatives who had loaned money to her mother.
«Her psyche was altogether altered, became like a zombie somewhat. Her main goal was getting money. As relatives gave her money, she asked them not to tell me about it. Afterwards it all came out but it was too late,» said Sergei.
The relatives loaned Vera money without hesitation as the woman, formerly a pathologist, had always been an honest person who kept her word. To get the money, she kept inventing various stories. For instance, she said her son had quarrelled with a criminal gang and the money was needed to save him; also, she substantiated her borrowing to help the granddaughter Kristina.
As her lies got exposed, Sergei went to see Vera with five relatives who had loaned her money, to ask what it was all about. The woman was in deep depression, threatened to take her own life and categorically refused to reveal what she spent the money for.
Looking around in her mother's apartment, Sergei was in for a new shock. He found notes by her mother, revealing that she had borrowed up to €31,000. The son realised that it was he in all likelihood who would have to pay it all back.
As it afterwards turned out, Vera had transferred the money to bank accounts abroad. The relatives urged her to show the cheques which would show them where the money went. Initially, Vera agreed but afterwards changed her mind. She told her relatives she needed €4,000 more to het all her money back.
The relatives learned that Vera was on antidepressants and offered her an opportunity to see a psychiatrist, but Vera refused. Neither was she willing to explain to relatives the backdrop of what had transpired. In her apartment, they were unable to find any documents which would have explained the facts behind such large debt.
At long last, Kristina managed to make her granny speak out. «Grandmother said she met a foreigner, a man, at an Internet socialising site fotostrana.ru who asked her to give him money for repairs of a school. She communicated with the man in English, using an online translations program. She gave the man €2,500 of her own personal money,» said Kristina.
Increasingly, the man caught her in his web, convincing her that the more money she would gibe, the more would be accumulated and the faster she would get it back. Kristina says that at the moment Vera is on the verge of insanity and just keeps saying she would get out of it if only she could find €4,500 someplace. «Vera is trying everywhere to find the money, and is trying to find work,» said Kristina.
Victim hindering investigation
The relatives had recourse to police but were told that as the woman transferred the money voluntarily, necessary elements of a criminal offence were missing.  
Legal assistance firm Invictus head Jüri Asari says launching a criminal procedure would be possible if the victim would want that and would cooperate with the police. According to Mr Asari, the case could come under fraud or extortion pursuant to Penal Code.   
«The police has its separate cyber crimes unit but they cannot help if the woman herself refuses to cooperate at all. Regrettably, the victim is currently doing all she can to obstruct the investigation,» said the jurist.
The relatives fear that Vera will borrow some more to transfer to the fraudster. As an option, they have considered a psychiatric expert analysis on her as basis for court to appoint a guardian. That would be legal basis to gain control over her bank account. But the relatives deem that a complicated path to take, as earlier the woman has had no psychic disorders at all.  
On May 3rd, Kristina filed an application to Viru district prosecutor's office, press representative of which Jelena Filippova said it was too early to tell anything about potential procedures.
Granddaughter found suspect
Kristina dug into it and found the potential suspect. Searching her grandmother's profile at the social site, she noticed a man living in Birmingham, UK. On the site, he introduces himself as a ship company owner; on the website, his only friend is Vera. In Facebook, Kristina found some pictures of the man with friends and wife, and information about him hailing from South Africa.
However, from April 29th the man's user account at the social portal is blocked citing «violation of website rules». At the moment, prosecutor's office is not commenting the version of Kristina.
Vera did all bank transfers via Narva branch of Swedbank. The bank's press rep Mart Siilivask said that when a client is acting on her own free will the bank has no right to interfere in transfers. The bank may indeed point out to people potential risks, but the decision to transfer or not is made by the account owner. The bank may only notify relatives about transfers if any of them has been appointed guardian by court.  
«We do not issue to third persons information regarding bank transactions without legal basis,» said Mr Siilivask, adding that the bank retains the right to refuse transferring money if it has basis to believe an individual is not doing it on his free will or is inadequate. Regarding Vera, the bank staff did not determine her to be a fraud victim.
Psychologist Olga Vassiljeva said children and elderly are often easy prey for fraudsters. «Often, the victim is an elderly woman living alone. The crooks use the situation that people living alone communicate little with other people and thus information about fraud schemes does not reach them. Also, the cheats make use of people's need to be useful to somebody while promising them abundance. Often, the crooks leave people little time to decide, so they cannot consider things peacefully,» said Ms Vassiljeva.
The psychologist said the crooks also use the psychological denial in people refusing to admit they have been used – people keep insisting to themselves all is under control and can be fixed.
«What to do in order to avoid things like that? Talk to the elderly. In this instance, all relatives are upbraiding her over what has happened, leading to even deeper depression. We must peaceably talk to people, so they would think of other things as well. And, naturally, all relatives must be notified to not loan her money,» advised Ms Vassiljeva.