Self-appointed claimant (to the throne) kicks into gear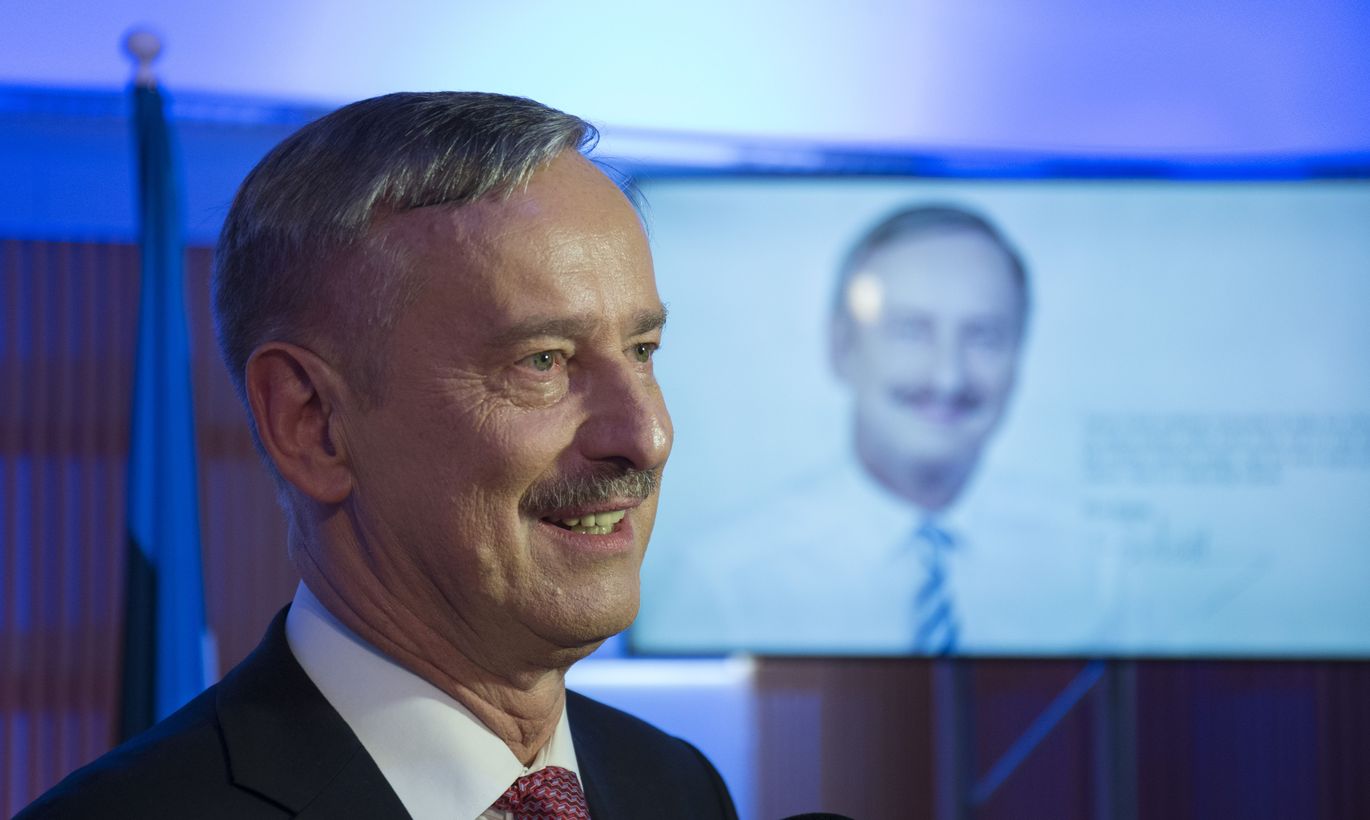 For this past Saturday, Siim Kallas (67) aspiring for presidential candidacy had invited his generation of the 1990ies Reformists, then top businessmen plus political competitors of said era. 
By now, all his guests were 15–20 years older, most of them out of active politics for quite a while. A clear pointed to the Reform cadre of liberal) politics, on whose deeds the current doers do reign. In his address, he could not have been plainer: when I founded Reform party ...
Mr Kallas presented himself as a self-appointed claimant. At least openly, Reform Party has not explicitly supported him, but its current chairman Taavi Rõivas was all ears during the speech and was among the last to leave the event, having had a lengthy talk with Mr Kallas before departing.
The ratings-sensitive Mr Rõivas was surely aware that Mr Kallas is trending up and Marina Kaljurand (53) down by the same measure.
Will the solo by kicking off campaign help Mr Kallas catch Ms Kaljurand in the ratings by summer? If so, the party is sure to be inclined to back him instead.
As assured by the man on Saturday, he will either be a candidate set up by Reform, or not a candidate at all. That might be a pragmatic way to leave exit door open, or direct pressure applied to party.
Speaking about pressure – what about his own ability to withstand it? Two years ago, he caved in and run. Just like today, he had then stepped forward and ventured to set up his very self. For prime minister, that time. The party told him yes, but sounded not too confident. Same today.
How long will the rest of the political landscape be waiting? In a way, one is in place as EKRE has hinted strongly regarding their chairman Mart Helme. Who would not be difficult to enter into the game once the election heads outside the Riigikogu for round two. Which is highly likely.   
Since Estonia regained its independence, always at the presidential elections we've had a clear-cut favourite and forerunner. Arnold Rüütel in 1992, Lennart Meri in 1996, Mr Rüütel still running in 2001 and 2006. Toomas Hendrik Ilves in 2006 and in 2011.
Not so in 2016. In some ways it might be Mr Kallas. Overhearing two old buddies at the event, having this conversation. «Remember a time when Siim [Kallas] didn't want to be President?» «Not... really.»
Among the others, Mr Kallas at least remains the only and lonely who has dared to stick his head out and no longer plays the «don't know, haven't decided, and pursuant to law one cannot actually decode about running for president» game.
In the fall we shall know: was he restless or actually wise, grabbing what he presumed to be his.