Ranking Estonia's strongest no-Olympic-ticket sports figures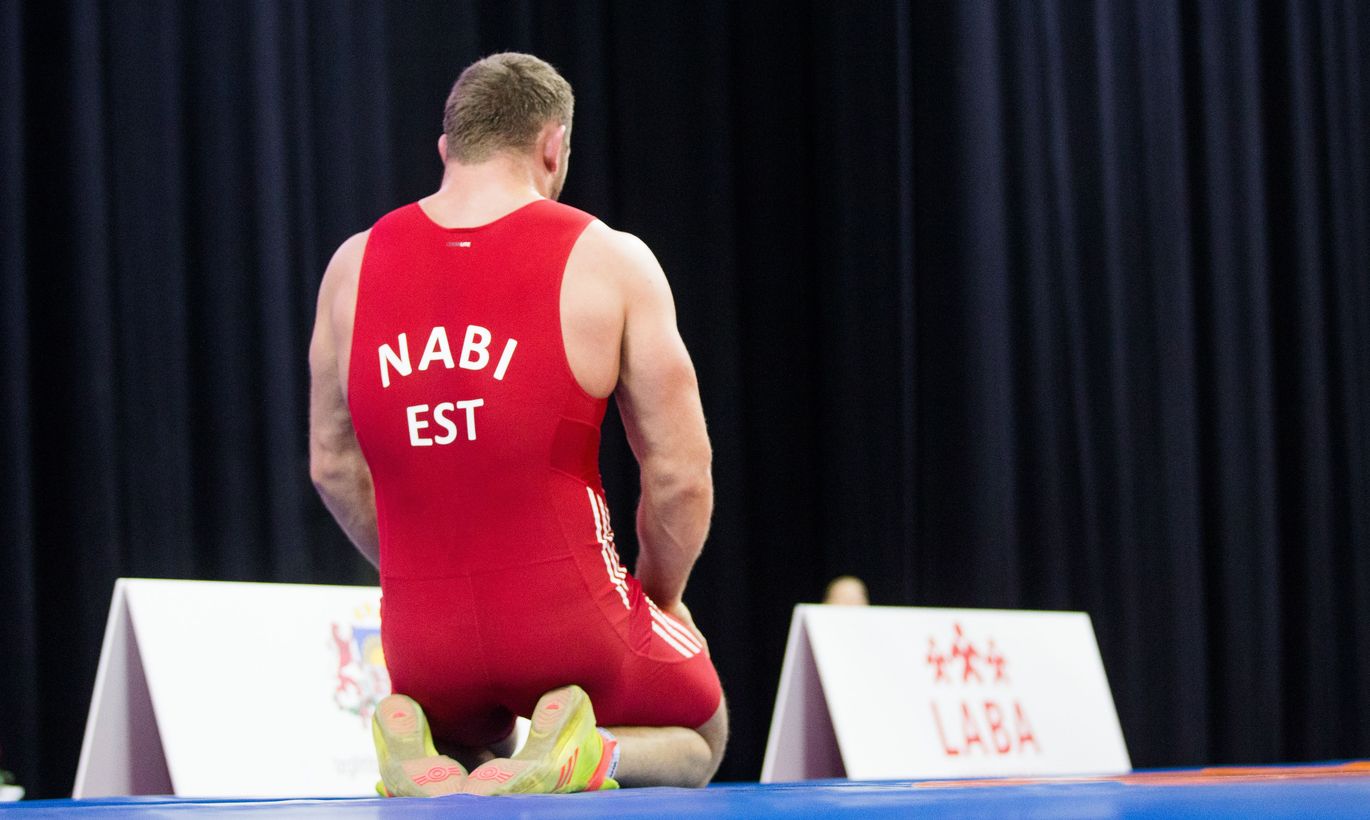 Ticket to Rio de Janeiro Olympic Games has been pocketed by 25 Estonian sportsmen. Basically, the core is in place so the hopeful medalists may prepare in all peace and serenity. Postimees, however, has taken a look at the achievers not in the list as yet and compiled a ranking. The main criteria being what they could achieve in Rio.
Olympic silver from London and two world-champ golds under his belt, Greco-Roman wrestler Heiki Nabi has achieved more that those underneath put together. Alas, at 30 years of age, it is ever harder for the heavyweight to deal with his heavier opponents.  
For Mr Nabi, qualifications start this coming weekend in Belgrade where two finalists will secure the desired ticket. In case of failure, three tickets are on offer in a tournament in Mongolia, and two in Turkey.  
Getting hard now. Who is more outstanding: the rising tennis player Anett Kontaveit or javelin thrower Risto Mätas placing among top 12 four times in title tournaments? «Olympically» speaking, it would be Mr Mätas (31) as pertaining to steadfastness and stability of performance. With 83.00 metres the requirement, he is hard pressed though as personal record remains at 83.48. His student Magnus Kirt (86.65) and Tanel Laanmäe (83.82) are already «there».
Estonian Olympic Committee says the tennis player Anett Kontaveit (20) would need to rank about 70th in world on June 6th. She is 76th at the moment with the slight rise not only possible but to be expected. Another matter what she might attain to. But have two wins and you're among sixteen best. The more so she is a developing player still and able to get ahead in a short space of time.
A notch lighter than Mr Nabi in Greco-Roman wrestling (–98 kg), Ardo Arusaar (27) has a three state gauntlet to pass. In London and at 2014 world champs he was among eight best, but could he do more?
Over a year ago, Martin Kupper (26) sent his discus to 66.67 in Portugal a year ago but that was before the Olympic norms began to be counted. Afterwards, the 65 metres has proven elusive with 14 centimetres missing. Should he still get it done, 63–64 metres is enough to place among 12 in Rio. Might work.
6.–8. Anna Iljuštšenko, Eleriin Haas and Liina Laasma
The high jumpers Anna Iljuštšenko (30) and Eleriin Haas (23) and javelin thrower Liina Laasma (24) are under big questing marks. The fist birthed a daughter in spring of 2015, the second has battled injuries and the third is in restoration after elbow surgery. Once in Rio, all could get to finals.
High achievement is likely if free ticket is granted to 2013 European champion Anžela Voronova. As Estonia is not deciding, Peeter Olesk or Andres Kull may get selected. With Ms Voronova thus hanging, she cannot be ranked higher.
Others with hopes left are badminton player Kati Tolmoff, bicyclist Liisi Rist, mountain bicyclist Martin Loo, triathlonists Aleksandr Latin and Kaidi Kivioja, female bow team, 400 metre runner Marek Niit and decathlonist Janek Õiglane. As a given Rio will embrace one male and female swimmer, as well as one judoka. While weight lifter Mart Seim (world silver medal) and badminton player Raul Must are yet to be officially nominated, they have the points ready. Therefore, they avoided this ranking.