Estonian money mules made own bank cards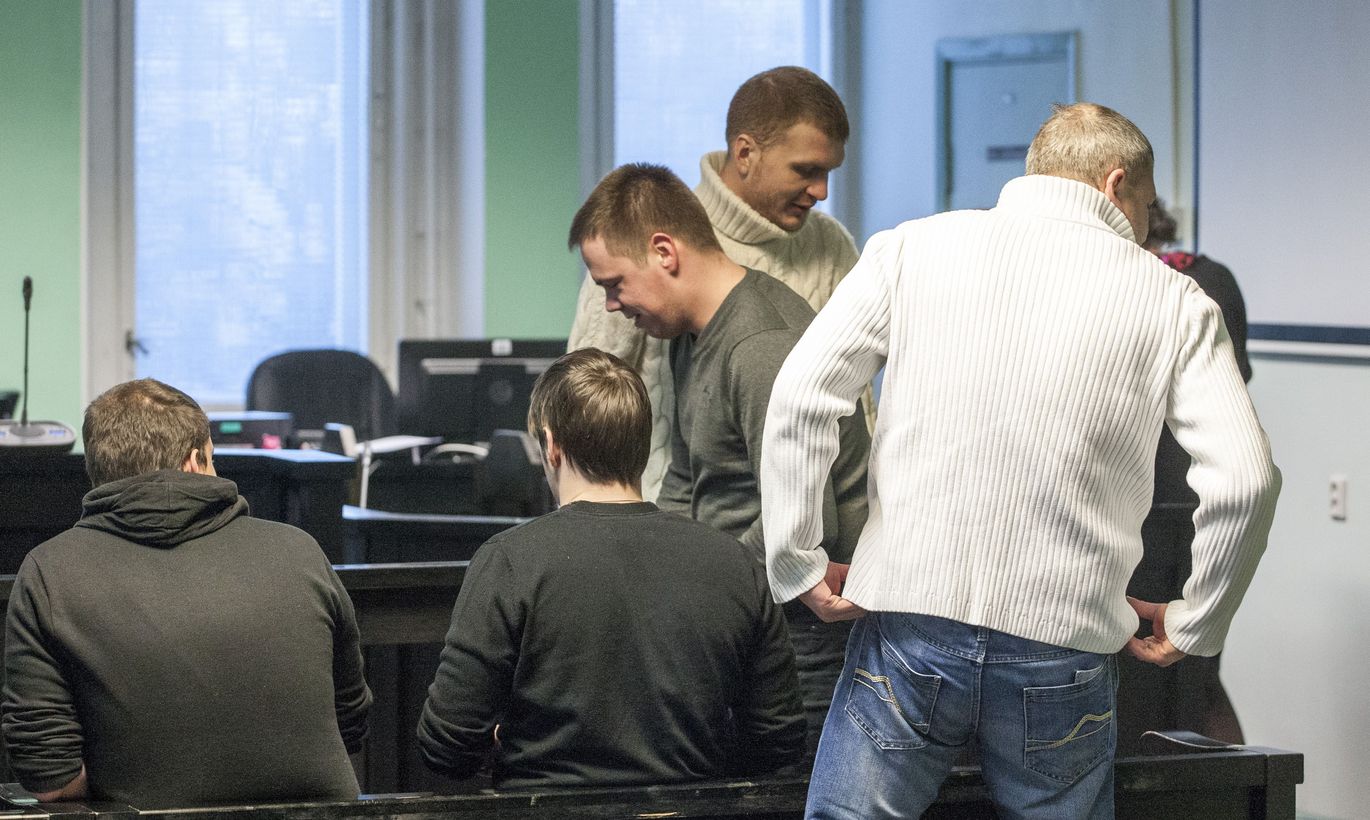 The bank card fraud did millions of dollars worth of damage to an US company. True, mere tens of thousands passed thru the Estonian hands and they were straw-men rather than authors of the scheme.
In December 2013, Swedbank discovered extraordinary withdrawals of cash by American Express (AMEX) bank cards, the money on which comes from prepaid Green Dot credit cards. Interestingly, while checking the ATMs, they found that the money had been drawn with white perform bank cards onto which numbers had been scribbled with felt-tip pens, or with client cards from some grocery stores.
In Estonia, the fraudulent scheme was started by Andrei Zimin who said he met a Valeri from Russia in the fall of 2013. With Valeri, they mainly communicated via Jabber.
Valeri had told Mr Zimin that the scheme was totally legal and money is made by loading money onto AMEX cards. He said the bank was paying a premium on the loading – about $15 for $200 loaded to the card. When lots of money is loaded, profit could be made he said. To have what to reload to the card in order to earn the premium, money needs to be drawn out from ATM meanwhile.  
Even if a conversation like that really occurred, the content was naturally a lie as the money loaded to AMEX cards to be withdrawn by Mr Zimin was stolen money. Stolen from a financial institution operating in the USA named Green Dot.
By its operation principles, Green Dot credit card resembles a mobile phone call card: like you buy a €500 card, activate it in the Internet or by phone, and you have a bank card with credit card features not linked to a specific individual. It can be used to pay for purchases in the Internet or stores, withdraw cash and load more money unto is. In Estonia, no bank has a product like this.
A problem with these cards is they are not too secure because as soon somebody gets to know somebody else's Green Dot card number, he can basically do almost any transactions with it. Valeri and others, operating in Russia, had been able to steal these numbers. They had emptied the cards with stolen data and transferred the money onto AMEX cards. Now, they needed to get the money.
Valeri taught Mr Zimin to purchase a magnet card writer with which data can be altered on plastic card magnet stripe. Mr Zimin obtained one for about €500 via an ad on Kuldne Börs. Had he known to search, he could have gotten one for $150 from Amazon.
Having purchased the reader, Mr Zimin got from Valeri a web address from where to download the AMEX card data, to then write these on clean cards, or any old shop client card with the machine. So Mr Zimin was tasked with withdrawing the money from the cards. Valeri could share these data with several people who used the data of the same card to withdraw money from any ATM supporting AMEX. In Estonia, only Swedbank has that.
Mr Zimin found him accomplices to whom he told what he heard from Valeri. He handed Marius Bukentas and Jevgeni Gavriljuk his self-made «bank cards» and named the sum to be withdrawn at one time. Usually, it was €215, but at times it was more.
So Mr Bukentas and Mr Garviljuk were going about with falsified cards and withdrew money from ATMs. Thinking all was okay, they were nicely caught on security cameras.
Surprisingly, they claim to really have believed this was a legal way to make money. At least that's what they told the court in January.
When one of the suspects was asked if it seemed normal to him to withdraw money with a magnetic card with something scribbled on it, he said it felt totally normal as abroad cards may come with such a design. Had an Estonian card looked like that, he'd have thought it suspicious.  
During a couple of months, the men withdrew €21,925 and gave it to Mr Zimin. Mr Zimin went to meet Valeri twice in St Petersburg. On both occasions, he handed Valeri €8,000.
Pretty soon, the activity caught the Swedbank eye. While the scheme started in mid-November 2013, the bank had its initial suspicions as soon as in December. At the beginning of January 2014, investigation was launched. For starters, Swedbank and AMEX representatives were interrogated as victims. According to Igors Fedulovs, security director for Amex in Central and Eastern Europe based in Latvia, the frauds committed in Estonia were to the tune of some twenty thousand euros, while globally €4.5m has this been stolen in the past half year alone.  
It was not too difficult to arrest the men linked to the fraud because while the clime was already being proceeded, the men kept operating and were again caught on ATM security videos. At the interrogation, the admitted guilt and regretted, claiming to have acted in good faith. This is rather hard to believe as they were also linked to another like fraud where they copied and used other people's fuel cards.
Northern circuit prosecutors press rep Arno Põder said several cases are detected in Estonia yearly where bank card data is used, stolen abroad.
«With card data obtained by fraud, people buy gods or services in web stores or make false bank cards to pay in stores or withdraw cash from ATM,» said Mr Põder.
Prosecutor's involved say this is international organised crime where Estonians usually serve just as a link, getting paid to be mediator-mules for the money. Their role is to take the cash from ATMs and pass it on.
«Sometimes, Estonian criminals do buy the fraudulent credit card data as end users, withdrawing cash or buying goods – for own use or resale for profit. Also, rather broad international frauds have been organised from Estonia, and in these recent years investigative bodies have paid increasing attention to detecting these,» said Mr Põder.
Northern circuit prosecutor Ljudmila Tokar said this specific group was a small part of a larger international scheme with lots of cells like that operating in various nations. These people played no significant role in the scheme.
The men will now have to pay back the damages of €21,925. Part of the sum was confiscated from them, the rest i.e. the €16,000 taken to Valeri they will have to pay.  
Also, in January Harju county court judged then with several years of conditional imprisonment. Marius Bukentas will face court separately, in April.