Less deaths, all else the same
Road Administration presents annual traffic report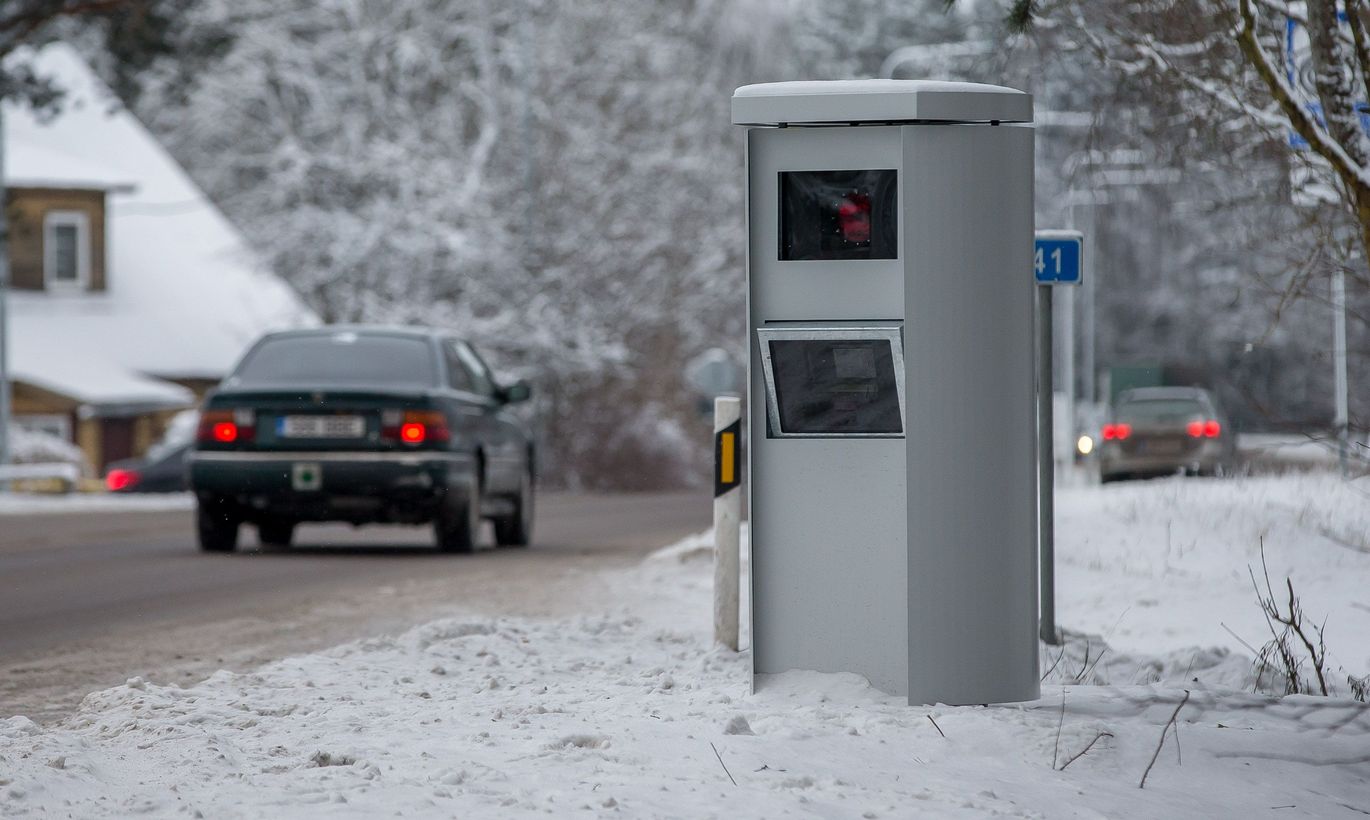 Road Administration and Police and Border Guard Board last year's report observes that traffic deaths are down to 1945 level while overall driving culture is no better. Number of accidents is stable as well as humans injured. 
Road Administration director-general Priit Sauk says the report is among the top important for their agency. «The result are not too happy. No notable improvement in traffic culture, and the amount of accidents is not significantly different,» he noted.
In Estonia, 2015 featured 1,391 traffic accidents with human victims; 67 died and 1,756 were injured.
While the deaths fell by 11, the administration's traffic safety head Erik Ernits says this is not necessarily the trend.
«At the beginning of last year we thought such decline of little likelihood and predicted on basis of former years that deaths might climb to over 80. Thankfully, not so,» he said.
As for injuries, it stable for six years running. «As less deaths have not been accompanied by notable changes in traffic behaviour, and injuries are up by a couple of percentages, then we dare not predict the deaths trend will continue to improve or even stay stable from now on,» admitted Mr Ernits.
2015 will be sadly remembered by accidents involving multiple vehicles and lots of people injured, including the November pedestrian accidents with nine casualties.
Mr Ernits says what strikes the eye most is traffic accidents in cities. «The main streets which at city edge turn into public highways are actually the places where the pedestrian accidents mostly took place in November.»
Half of Estonia's accidents with humans injured happened in Tallinn, Tartu, Pärnu and Narva. Increasingly, scrutiny is needed regarding safety in major cities, especially with view of cyclists and pedestrians perishing and hurt.
Regarding the November with its nine pedestrian casualties, a month like that last occurred some dozen years ago. Among those dead while on pedestrian crossings, seniors dominated aged above 65.  
According to senior Police and Border Guard Board (PPA) superintendent Riho Tänak, the elderly are the hardest to reach with traffic training. But PPA has been to several day-care centres etc to talk to the senior citizens.
«Last year, rather many were the cases of people falling while on buses, especially in Tallinn,» Mr Ernits pointed to another rising trend.
According to PPA analysis, deaths mostly took place in the dark at end of working days; with clear skies or in cloudy weather, it was mostly in straight sections of road.  
«The accidents happening in relatively good external conditions may be explained by drivers then losing focus and temped to speed,» said Mr Tänak.
Attention must be paid to professional drivers. «Just recently, a truck carried 27 tonnes of explosive substance which is allowed 1.5 tonnes max,» said Mr Ernits. «In a city, this could clear up quite an area...»
On the other hand, there is a tendency of buses encountering accidents. Mr Ernits thinks bus drivers need extra training.
Of risk behaviours, PPA assesses speeding to be severest.
The picture is rosiest regarding fastened safety belts – 98 percent do that on front seats. Meanwhile, of those who perished in traffic only 48 were applying safety equipment. Positively, drunk driving is generally unacceptable in eyes of society now.