Tiit Kuuli: state's best security guarantee is economic wellbeing
Estonian Employers' Confederation new head interviewed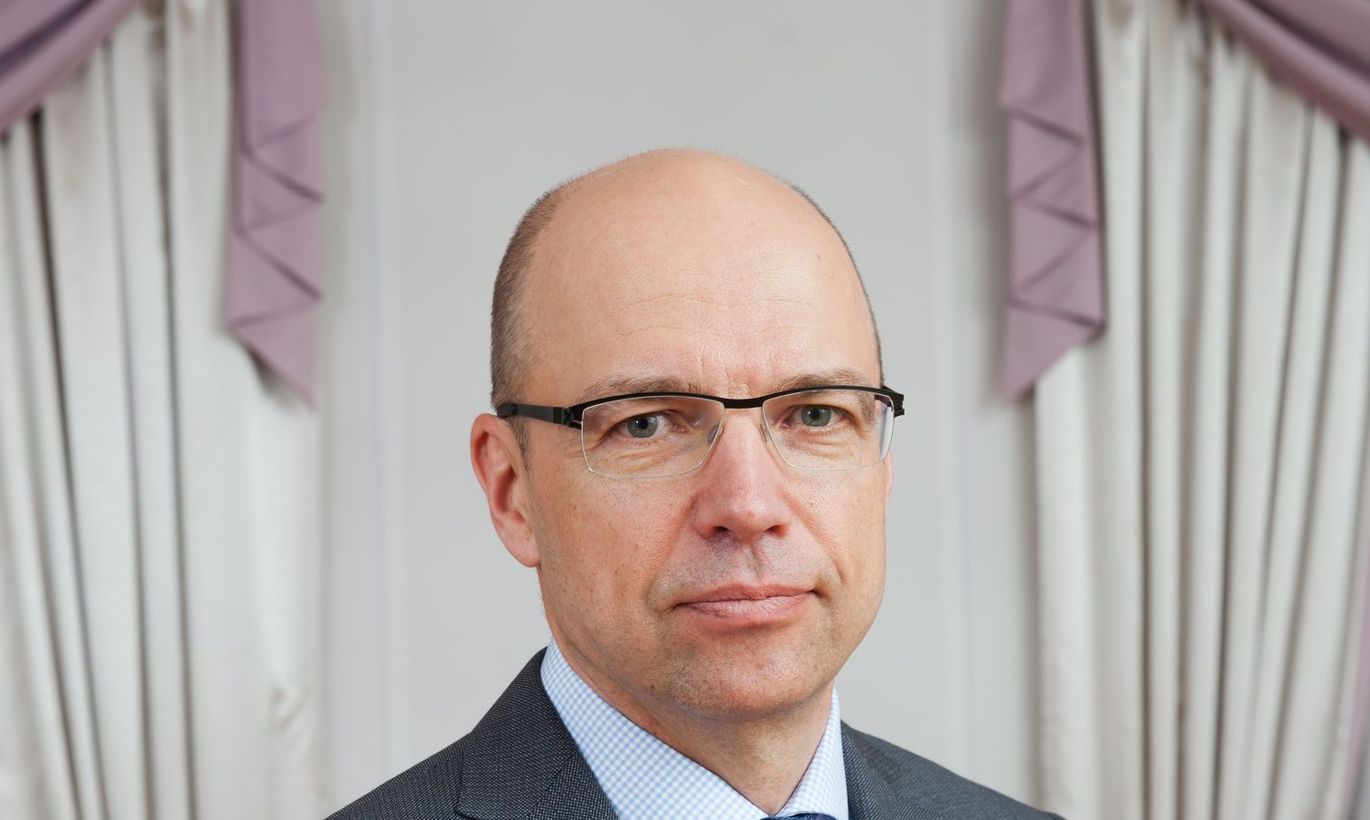 During his long career, construction company Oma Ehitaja chairman Tiit Kuuli has not been in media too often but now the post presents a responsibility. He remains modest however and says that in a representative body with 15 professional associations and 15 top managers featured, the role of an individual must not be exaggerated. 
-What are the main worries for entrepreneurs in Estonia at the moment?
I'd rather call it challenges. These are the same as for the entire state. We think the largest issue to be solved is that the working age population, the labour resource will in a couple of decades shrink by 100,000 – 150,000 people. If we are not prepared for decrease of wellbeing, and we as entrepreneurs definitely aren't, we need to find a solution how to cover the decrease or how to compensate for it.
The other issue is education. Often, the current higher education fails to comply with labour market needs and must definitely be tweaked. With vocational education, it's rather the problem of having no-one to teach.
The third is state reform. On the one hand, the state should have clear directions for development, and the development should be dealt with at least to the same degree as daily issues. At that, the structure and size of the governmental apparatus ought to be optimal.
-While with labour force and education, the entrepreneurs are obviously interested, but why the interest towards state reform?
Wishing to do something grander, whether a business project of state management, there must be a clear vision where we want to get. Based on the vision, these needs to be a strategic plan what to do to get there. As state management is definitely a grand project, there needs to be a team who daily deals with that.
We think it is not worded clearly enough in Estonia right now where and why we want to go, and how to make it there. In this process, a vision is but the first part, but a vision alone will not take us there.
-What do you think, has Estonia ever had a clear vision and plan at all?
We have had goals, but these are the situations of a more simple nature. We have wanted to be part of EU and NATO – we were not the first in these processes, there were others before us. For such goals, we have pulled ourselves together and have achieved these. At the moment, it is on the one hand harder to word a clear vision and it probably takes certain courage and skill to make it understandable and desirable for majority of people in Estonia.
Meanwhile, it seems to us that a state cannot be managed without such a clear goal, or else we drown in fine regulation like if we alter a tax by a percentage point or not.
-Prime Minister Taavi Rõivas has now tabled the new Nordic vision and set the goal to catch up with Finnish living standard. What do you think of that?
Well it sound good but it now needs to be given some content fast. No matter who we want to catch up with or where we want to reach, what will people think when they hear that? Based on the vision, strategic stages should now be defined, goals along the way, and if people agree with that, to then move towards that. Probably, also, something needs to be sacrificed.
We as third sector representatives cannot and want not to decide for anybody else. In a democracy, there are mechanisms developed on how to take decisions vital for state development. But we do want that every such decision be preceded by public discussion where things are called by their actual names. Then we may also reach a reasonable decision.
If there will be no such debate, there will be no reasonable decisions. As we said at a recent conference: when we speak about labour shortage, let's call things by their real names and not mix up refugee crisis i.e. humanitarian aid with our need for labour force. These are two totally different things.
-Recently, entrepreneurs have been very critical concerning the government. Why?
I think it is nothing personal. Humanly, we do wish the best. Often, it's also like what we have isn't good enough and only when we have tit not we realise how good it was.
At our confederation, we will certainly do all we can to initiate debate about vital topics so that it help the government reach decisions that take Estonia onwards. I don't think hindsight criticism will take us onwards. We cannot change the past, let's focus on the future. I do hope life can be made better in Estonia with the government we have today.
-Recently, some of the hottest topics in economy have been the large scale lay-offs as especially underlined by the large PKC plant closure. Which camp are you in: do you think these events are predicting a new economic crisis, or is this a development on the right direction i.e. towards better paid jobs?
I definitely do not think that this is some kind of relief. I think it is naive to think like it is good to have the subcontractor thing over with so now we can switch to smarter economy on account of that. It's like let's focus on top sports only, and forget youth sports. Our economy is a whole and in production there is no black and white. If we'd say now that being geared towards subcontracting is bad, where do we draw the line? We have lots of entrepreneurs who, as part of their operations, do subcontracting to somebody and a part is them selling the final products.
What the lay-offs show most is the very labour shortage – we lack people. We know there are investors who are considering expanding production into Estonia and are worried whether they will manage to find the extra couple of hundred people, and that is exactly where our new investment gets stuck. This is part of the current economic picture.
-And it wouldn't be a solution here, would it, for us to begin to bring down wages like in Finland?
It's about sustainability. This is the very thing to be viewed at state management level. It is not our goal to pay the employees higher salary, as a one-off, but what we want to ensure is sustainability – that the employee would be convinced that his salary can rise gradually in line with the development of our economy.
Alas, the danger lies in that, as was recently noted by Eesti Pank president [Ardo Hansson], that the wages do indeed rise but at some point people begin to be unemployed. Meaning that, at this wage level, competitiveness is lost.
Meanwhile, if we pull back existing production units, there will be no development created to the next level. So actually we are on a dead end road.
-How have you, in construction, coped with workers going to Finland and the desire for higher salary?
It's is exactly the same problem as in other areas of production: within the EU, people can go work in other countries with better living standards. The option has been used by builders and others alike. For that very reason we ought to have the option to bring people to the labour market who want to work in Estonia and have an input here, to avoid the vacuum.   
-So foreign labour might also be brought into construction? Not just top specialists, but the unskilled labour force?
Sure. Actually, we are lacking people in all walks of life. As we have pointed out, a category of jobs is emerging we call 3D i.e. dirty, dangerous, difficult. For these, it is very hard to find workers. As an example of that, the largest have been facing this daily.
In the economy, there is no one single recipe or means to solve all problems. Probably, with labour force, we will need to review our inner reserves i.e. the people who are not engaged for any reason, as well as the elderly, while systematically dealing with bringing extra people on both top specialist and worker levels.
Even with expansion of production, what often becomes decisive is whether we have workers on offer, not whether we have this one IT-specialist they need. Naturally, when we say that when we bring one highly paid person, he will create work in other walks of life as well; but it is difficult here to tell which comes first. Rather, both need an input.
-But at the moment they have sent this clear message to all industries that move to Ida-Viru County and you'll have workers more that you can take.
This is Estonia's problem, that we have geographical shortage of work and labour. But Ida-Virumaa is almost the only region where labour force is still available.
Definitely, infrastructure would help making the labour market more flexible. If it were possible to get to Harju County from Rakvere, Jõhvi, Haapsalu or Pärnu faster by half an hour, perhaps people would opt to live someplace farther away and work where jobs are available. But I do not believe that investors can be forced to invest in certain regions – each investment has dozens of arguments why they are made, and labour force is but one of them.
-Is the Ida-Virumaa situation a large problem for Estonia right now?
On the one hand, the best security guarantee for Estonia is economic wellbeing. This will not mean that we might as well forget other security measures, but this is the best. In that sense, the state should definitely do all for the people who live here to want to be here and that for then it be economically reasonable.
Partly, the current situation in Ida-Virumaa is still sector-based and that because globally the oil sector is having problems due to low oil prices. Probably, it is several unhappy circumstances coinciding.
-Is the Estonia tax system as good as claimed by the politicians, or as bad as cursed by the troubled entrepreneurs?
Firstly, a single tax cannot be torn out of the entire tax package, and the tax topic cannot be torn out of the state development context. Essentially, taxes serve two goals: one is motivating development, and the other is redistribution. I feel like motivation is rather well ensured by the current tax system. We may say that the social tax is a bit high, but plus/minus one percent will not alter much.
But let us not be deceived by redistribution – this will not take us further, and will not make Estonia any wealthier. What makes it wealthier is we provide the vision with content, and get more labour force. Thereby, we could solve the problem that our pension system is without future coverage. That would not be solved by the tax system changed. The problem simply being, at some point we won't have enough taxpayers.
Graduated from Tallinn Polytechnic Institute construction faculty in 1984.
Founder and chairman of AS Oma Ehitaja.
Board member at Estonian Association of Construction Entrepreneurs.