Jüri Pootsmann: thanks that it happened at all!
Estonia takes its pick for Eurovision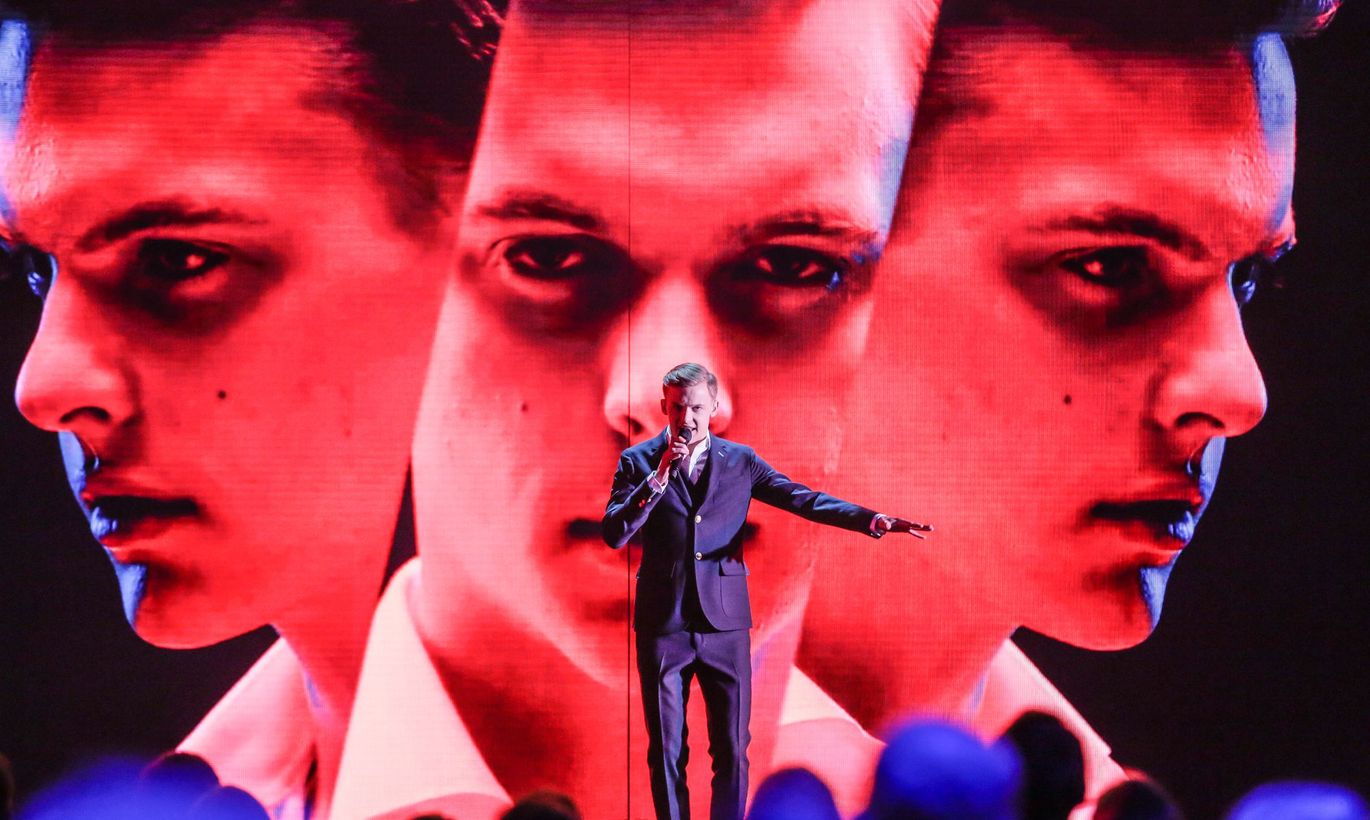 This year, the «Eesti laul» song selection event was totally grandiose. Were we mimicking the very Eurovision, one may have been tempted to ask – with 5,300 sitting in the live audience, the show went on for 2.5 hours and tickets were sold even to dress rehearsal. 
Actually, as admitted by producer Mart Normet at the banquet that followed, they had just been impressed having visited the Swedish  Melodifestivalen last year. And, as affirmed by those who attended that, this is what this was like. The transmission was prepared by 199 people, plus the artists and their teams.
The final pick from among top three was by the people without help by jury, and Mr Pootsmann (21), a country lad, was favoured by 44 percent. As he had prior to that been by the colourful jury composed of bag pipe players to famed composers.
Despite his youth, the talented and charming singer was at ease and natural at the press conference.
«With all these emotions in me now, I know not where to go, what to do – whether to go home or someplace else… There were such an abundance of songs that could have won. I am happy to have emerged with the others. Thanks to all who voted and that it happened at all!» said Mr Pootsmann who has followed the song contest for years with his friends.
In Stockholm, Mr Pootsmann enters the Globen concert hall stage at fist semi-finals on May 10th. Along with neighbouring Russia and Finland.
In most of the 43 nations participating this year, the artists have been selected. Till today, these include no names known in Europe. In Estonia, the ones we perhaps k now best are Sergei Lazarev singing for Russia, and Australia's singer Dami Im born in South Korea.
Jon Ola Sand: superb show
Having visited our contest, Eurovision chief producer Jon Ola Sand (Norway) was all praises. «Superb show,» he told Postimees. «Excellent choice of songs, a fantastic arena for the contest.»
Of updates regarding Eurovision, he made mention of the altered points system and the way these are announced.
«But otherwise the contest is as it has always been and I know the preparations have been going well in Stockholm as well as the Swedish TV channel SVT. They have invested a tremendous amount of energy no matter that it was just a couple of years ago they did the same in Malmö. I'm convinced all three shows in May will be great,» he said.