Survey: Support for Estonian Center Party, Reform Party grows in February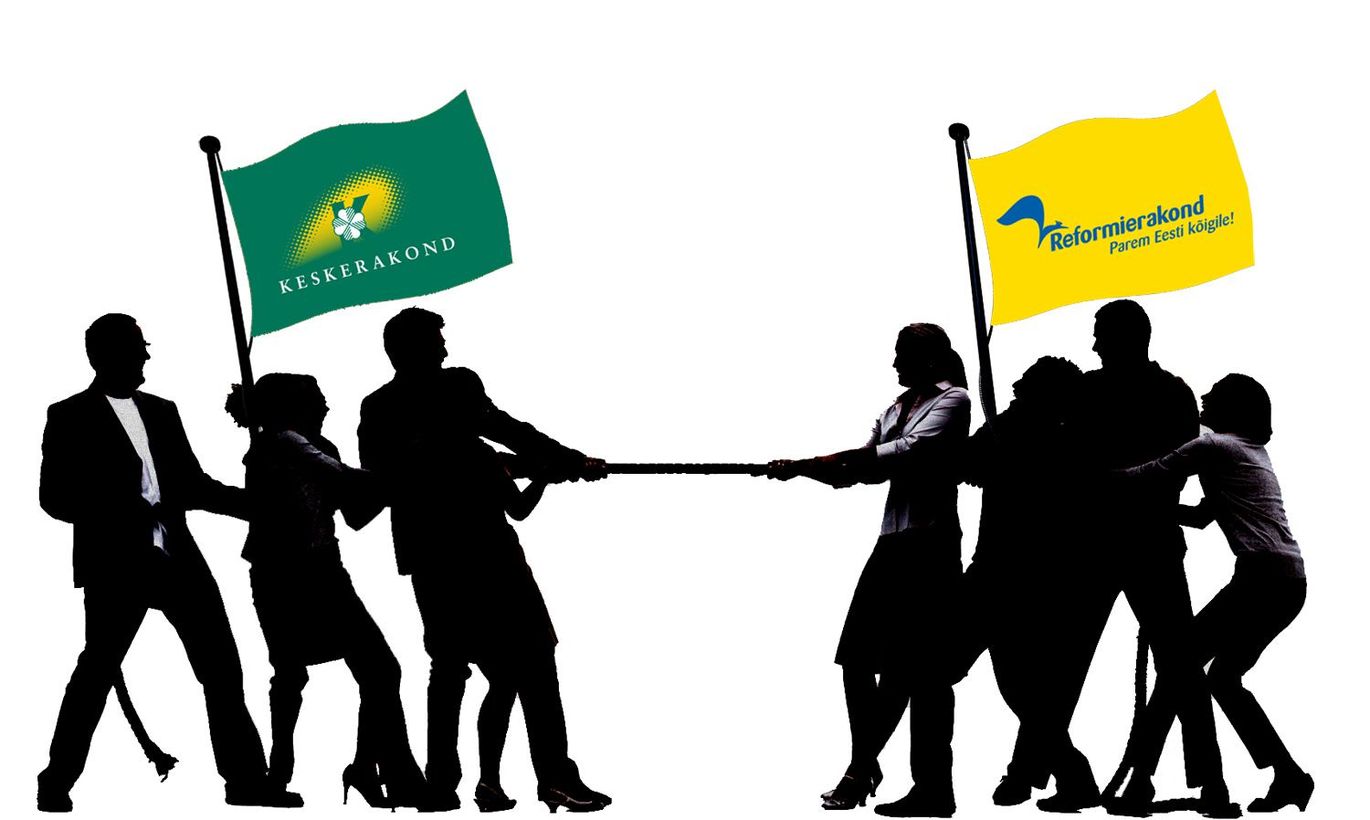 The support of Estonia's Reform Party and Center Party increased the most in February compared to the previosu month, it appears from a poll taken for the public broadcaster ERR by Turu-uuringute AS.
The Center Party was supported by 29 percent of respondents and the Reform Party by 23 percent which is respectively 3 percent and 6 percent more than in January.
The support of all the other parliamentary parties declined, while no changes took place in the popularity ranking. The support of the Free Party and the Social Democratic Party (SDE) remained equal at 12 percent, while the Conservative People's Party (EKRE) was supported by 11 percent of respondents. The Pro Patria and Res Publica Union (IRL) was only supported by 6 percent.
The government coalition parties are supported by 41 percent of supporters and the opposition parties by 52 percent.
When looking at the gender structure of the parties' supporters an interesting tendency can be seen -- the more conservative parliamentary parties or the Free Party, EKRE and IRL have a more masculine constituency than other parliamentary parties.
Of the Free Party's supporters 63 percent are men, while the share of men among the supporters of EKRE and IRL is respectively 64 percent and 68 percent. At the same time the majority of supporters of the other three parliamentary parties are women, more precisely 59 percent of Center Party, 61 percent of Reform Party and 60 percent of SDE supporters.