Centre sees potential benefits in cooperation with party of Putin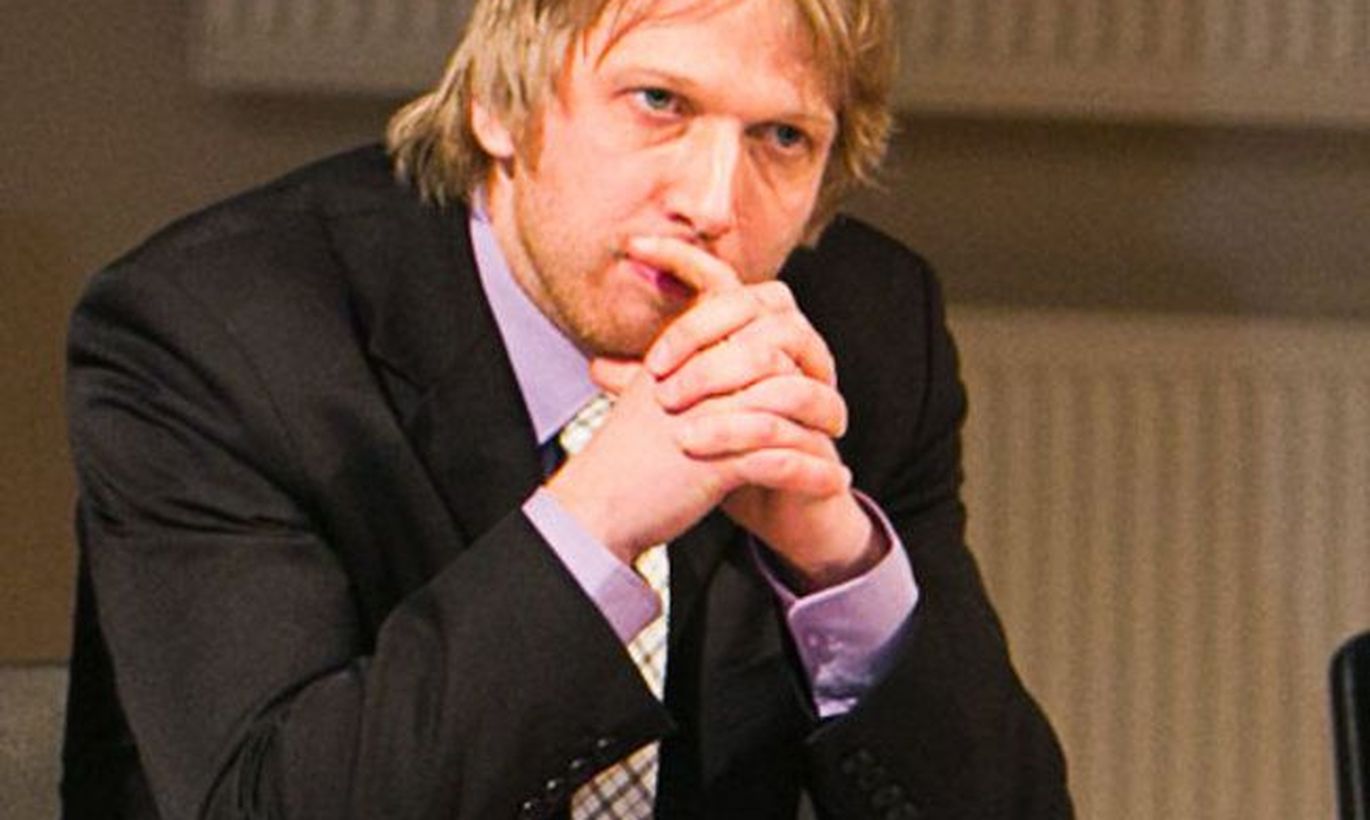 Earlier, Centre Party has repeatedly promised to vote over continued cooperation with United Russia. At its assembly this Saturday, they did not. The issue was indeed up for discussion, but vice chairman Jaanus Karilaidwho formerly wished the cooperation would cease is now of the opinion that they might try withing the treaty to seek something useful for Estonia. 
According to Mr Karilaid, the party has thus far failed to support his idea to terminate the cooperation but at least agreed to discuss it at the assembly. While agreement remains elusive, Mr Karilaid says they should seek to provide it with content. «In communications with Lenin's Russia, Jaan Poska was able to serve Estonia's interests. Why should we be unable to achieve something beneficial for Estonia with Putin's Russia,» said Mr Karilaid.
In his speech at the assembly, he underlined that the cooperation protocol with United Russia has been kept in Centre Party drawer for 12 long years. «Many have said that let it there remain! That let's not talk about it anymore! But the political rivals use it to buffet us. A party in serious politics is not silent in its cooperation relations, but speaks and substantiates, explains and sheds light,» said Mr Karilaid.
He now finds that the protocol should be «set to work in Estonia's interests.»
«On the basis of this protocol, firstly we have the opportunity to launch talks to retrieve the insignia of the President of Estonian Republic. Indeed, the current President is now wearing the sign of Estonian continuance but its copy. The highest symbol of our statehood is still being kept in Kremlin Armoury. After Lennart Meri, none has been dealing with the issue of getting it back, let Centre Party now deal with it!» said Mr Karilaid to point out a goal.
Secondly, he upheld the issue of University of Tartu assets held in Voronezh. «That issue is also as good as dropped,» said Mr Karilaid.
Concluding his address, Mr Karilaid proposed that exchange of ideas be swiftly initiated about how to use cooperation protocol between Centre Party and United Russia in Estonia's interests. «We can use the card of defeat, thus far ashamed of and hidden up a sleeve, as a strum card. May the cooperation protocol become a foundation for international cooperation by Centre Party in the interests of Estonia!» he said.
In the opinion of Riigikogu national defence committee chairman Marko Mihkelson (IRL), by his statement Jaanus Karilaid has shown that Centre chairman Edgar Savisaar has established his will in the party.
«As was to be expected, Mr Savisaar put Jaanus in his place – hands off from agreement with Putin's party! Vice chairman of Centre tabled the pledge that Centre Party will bring back the University of Tartu assets from Voronezh (which moved there during WW1) and the President's insignia from Kremlin Armoury (in Russia's hands since 1940). Whoever has the least bit of experience in foreign policy and international relations understands how populist and illusionary is the talk,» commented Mr Mihkelson.
«Instead of that, it may have sounded more credible if as an affiliate dedicated to Putin's party (seeing the protocol isn't binned) Centre might focus on bolstering Estonia's security to pressurise Moscow to back away from occupation and annexation of Crimea and to stop the aggression in Ukraine, and the slaughter of innocent people in Syria. Alas, we are hearing nothing of that sort, but we do hear of people bowing down to a piece of paper in which even the party itself does not believe,» added Mr Mihkelson.
To that Mr Karilaid added that security related cooperation is also needed with Russia.