Hunters shoot 18 wild boars on Tallinn peninsula on 2nd day of hunt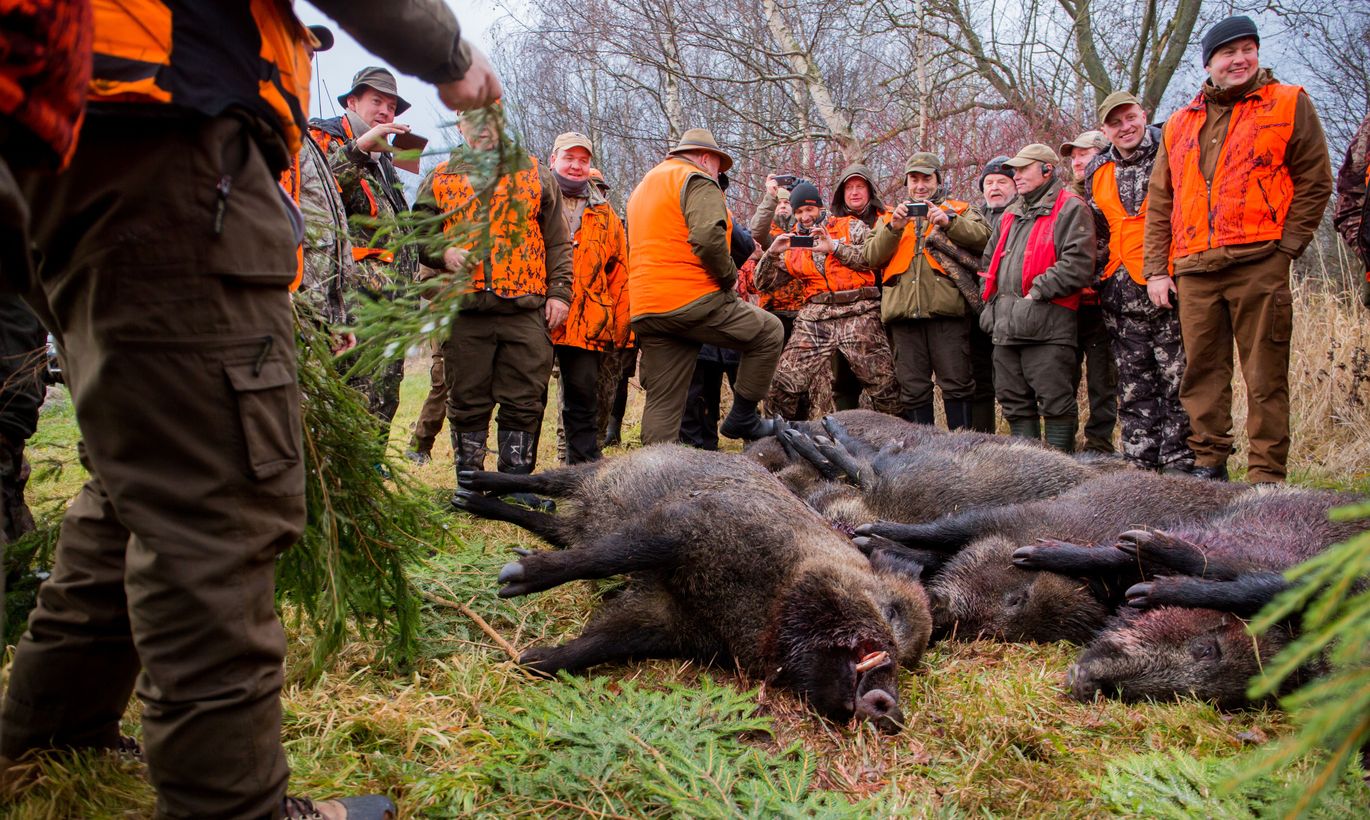 Hunters shot and killed 18 wild boars on Paljassaare peninsula in Tallinn on Friday, the second such undertaking after a similar day of massive hunt in November that saw 21 boars killed on the peninsula that is a special conservation area for birds and serves as home to the city's wastewater treatment facility.
Rein Soitja, head of the Harju County hunting association, told BNS after Friday's hunt that five or six boars were still left in the area.
Hunters expect to kill the remaining wild hogs of Paljassaare peninsula in the autumn.
Altogether 88 hunters took part in Friday's hunt, compared with 95 hunters taking part in the hunt in November.
The hunt to exterminate the wild boar population in Paljassaare was commissioned by the city's authorities after frequent reports of damage caused by the animals to the city's green areas, residents' gardens and the facilities of businesses. The hogs also were accused of causing damage to the nests of ground-nesting birds in the Paljassaare special conservation area.