Gallerist «interested in artists taking steps ahead»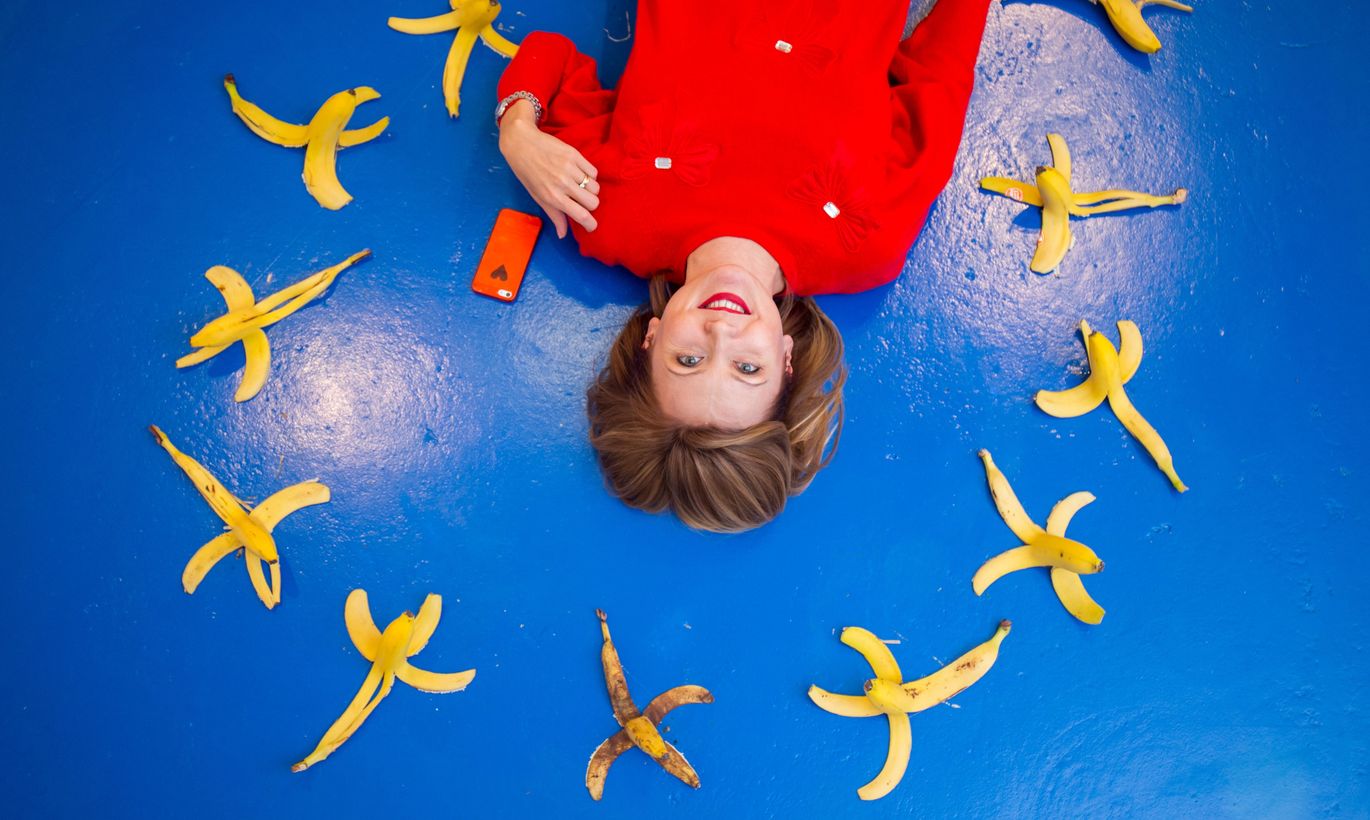 Estonian contemporary art is doing ever better abroad. At least, one does get the impression. putting it flashy: exports are happening. The reasons being many, while gallerist Olga Temnikova is doubtless the current face of export. 
Is this hype or reality? Truth be told, who could separate these? The Temnikova & Kasela gallery is representing artists like Jaan Toomik, Kris Lemsalu, Merike Estna, Marko Mäetamm, Jaanus Samma, Kaido Ole, Flo Kasearu etc.
Last year, a top happening for arts around here was Kris Lemsalu doing well at the New York art fair named Frieze. Also a feat for Temnikova & Kasela as for the first time they made it to a big place like that. Also, at several fairs, Jaanus Samma made waves with his masculine sweaters.
As an artist represented by Temnikova & Kasela put it: since the cooperation, his life got better.
We meet with Olga Temnikova on a quiet Sunday in her space in Tallinn with a new exhibition just opened named «International Fun».
During the process, the motivation has surely changed. In the beginning, it was just a naive idea that Estonian artists are cool and their work needs to be shown to the world. Then I learned what the world was all about. The gallery is communication, for me also a creative project in which I take control, lose control, let people be, invite them over etc. Trying to put Estonia on the map with the coordinates that do interest me.
- Why the contemporary art? Perhaps, some other stuff might be more efficient?
Do you ask that as it interests the readers of Postimees?
- No, it does interest me as well.
I do not know enough of the 17th century to talk about it. And the people I want to communicate with and the things I like are not 17th century at all.
- What would be the percentage of contemporary art circling the international market?
That's a matter of definition. Some say contemporary art is after WW2, some say it's from the beginning of 20th century, some say all living artists are contemporary art.
For me, it's the living artists. I am interested in where it all is going from here i.e. the artists who take steps ahead not such as just keep ticking. The ones who feel the world changing daily.
- I feel like the expression contemporary art is like a fetish a bit...
Lots of words are. Like capitalism. (Laughs.)
- Feels like just by saying contemporary art without any explanation as to the content, it stirs people a bit too much, one way or the other – the pros and the cons. Much more it seems like contemporary music, say.
Perhaps the contemporary music is a notion a bit broader and more fragmented, and the fetish concentration thus somewhat smaller. Contemporary art is surely a fetish in highly varying keys: for some it is some auction figures somebody paid somewhere for some Damien Hirst; for some, it is some totally elitarist neo-Marxist pamphlet.
- Most of your time is spent abroad, I understand? The jet set lifestyle?
Not most of the time really. Last year, it was a total of three months i.e. a fourth.
- Your name triggers thoughts of art fairs...
We were forced to start going to the fairs to build up our network of contacts as nobody wanted to share their contacts with us the newcomers. Had to prove we existed. This is the only way to build a gallery internationally.
-Would you tell the reader briefly what is an art fair.
It's a larger or smaller convention or art galleries where each gallery is allotted a space and walls, and the gallery presents a project it is curator for, or some other strategic display of works of one or several artists. The fairs come in various categories. We managed to get positions so as to participate either in fairs A-category curator-organised or such with invitations organised by gallerists.  
The participation costs money, and quite a lot of it. It is hard or outright impossible to get into the good ones. It is decided by a jury on basis of a gallery's programme, its earlier fairs, and the quality of the art. Respected curators, collectors, museum directors, dealers come together from the world over. The fairs are held in fun places on the globe, timed to coincide with the best of exhibitions in local institutions and other culture events.
- How did you become a gallerist?
By accident. (Laughs.) I would never have dreamed of anything like this being done. I went to Haus Gallery and offered an exhibition. I was just graduating from Academy of Arts, the graphic design faculty, but I felt like expressing myself in conceptual painting. Haus Gallery director Piia Ausman heard me out and said she needed to think a little. It was a good idea, she said, but do some more thinking.
The next day she called me and said they were opening a new gallery (ArtDepoo – J. A.) and asked if I'd be interested to work there half-time as assistant being a good communicator etc. In a month, I was managing the gallery. Of course I was not competent to do that, but it just somehow went that way.
- This summer, Temnikova & Kasela gallery will be six years old. Over that time, have you realised your plans and goals and/or have these altered by now?
This very day I was reading that one needs to set big goals. (Laughs.) Actually, I realised that the goals we set back then were actually too big. Now, we are getting there, but I hoped we would sooner.
- Would you word the goal?
I developed this feeling of responsibility for this older generation of artists with the great CVs with whom I began to work. I thought that they also ought to afford the living standard of others abroad with like CVs. In Estonia, the market is nonexistent, but I began to feel that perhaps I could pull them closer to the international market.
-So it is happening somewhat?
I think so. The infrastructure for it has been created, and let's say things are happening. (Laughs.)
- Infrastructure is a nice word, but what does it mean regarding what you are doing?
We participated in the establishment of Estonian Contemporary Art Development Centre (Eesti Kaasaegse Kunsti Arenduskeskus), who is our main partner. Thus far, no new galleries have emerged with their help, but at least we are alive and this is good enough. And also the Centre for Contemporary Arts, Estonia which develops the international communication. When I got going, that ling was totally absent. All these institutions are created in order to help the career of an artist, and us being so small this cannot happen without cooperation.
- An artist is unable to make a career for himself, he needs some system behind him?
Yes this is the issue of a genius expressing himself and that's that – a view somewhat romantic. But no matter the genius, with his genius he must be able to attract some people who will pull him along as if. You can't just step on the scene and say: «I'm amazing, give me money!» Well okay, we are not measuring it in money. Somehow, I feel that while wearing this gallerist uniform, I need to keep talking about money the whole time.
- The artists you are representing, how have they reached you?
- Not altogether, I'd suggest.
Well it has been the artists I considered talented and with whom it was pleasant to work. In some sense it is still by accident as there are other pleasant and talented artists whom I am not representing.
- But what if this guy a sculptor let's say steps up and says would you represent me please?
That's the question that is the biggest turn-off ever. It's like give me money. Give me your time and your money! Representing an artist is a huge mental and financial investment. 
- Who buy art? I mean internationally.
All kinds of totally differing people. Housewives, as I have said, to decorate their homes. Institutions, dealers, collectors. 
We do have some collectors, some fans, or some curious ones who have adopted it as their mission, say, to prove to their circles that art is something good and interesting ... The state does buy, also, into its facilities and museums.  
To love and enjoy art, one needs to be curious and Estonians generally are but not regrettably when it comes to art, but the yellow press kind – who's with who and how much. (Laughs again).
- How many know what they are buying and how many actually do not?
I think all know perfectly what they are doing, If you pay considerable money, you know what you are doing. Otherwise, you would not have the money, probably.
- You have the recently opened «International Fun» up here at the moment. What else planned for the year?
We are having joint exhibition by Sigrid Viir and Jimmy Limit, the latter being a Canadian Estonian. They are having an exhibition both here and in Canada. And then an exhibition by our Latvian artist Inga Meldere. A group exhibition is planned by Russian artists, and another – a surprise.  I am very much interested in the Russian subject. Internationally, nobody is showing good Russian art right now.
Well because the Russian galleries who tried to break unto the market began with the biggest local names which failed to work, alas. Moscow is a place where if you are No 1 gallery in Moscow then whoever hears that is supposed to fall on their face. Internationally, it did not go that way. The young galleries which might deal with the new Russian art have not grown big enough as yet.
- So there would be work in Russia then?
Let's say Russia seems to be a place which could expand the context for our local artists also.
- Last year, your most talked about artist was Kris Lemsalu. Considering that his first personal exhibition was in 2012, he's done well real fast. Why, do you think?
He is strikingly talented, very hardworking, an excellent communicator, and naturally very intelligent. Maybe we should put the intellect first as he's able to really hit with his ideas. He has something to say.
- Have you sold his famous shell yet? The one he was covered by for a week, at Frieze?  
Not yet, but we have had some talks. In a way it is a pity to sell is as Kris needs to be somewhat established yet, institutionally. He has made some buzz but his CV is still a bit short. Selling him at the current prices, we will simply lose lots of important works. 
- Five artists are on state salary now. What are your thoughts and feelings?
I don't like the name «salary» as nobody is hiring them. In New York or  London where there's a market, nobody would ever think of paying wages to someone for venturing into a wrong profession and now unable to make ends meet. 
In a way it is ridiculous me as a citizen having to be responsible for someone who went and studied at academy of arts and cannot come with live. Surely the state could help, with long-term grants, such artists who have a work plan, reputation and direction, like helping them pay the utilities and the line. That's very super. 
That gives me some sleep more peaceful, as a gallerist. I mentioned Kris, me not wanting to sell his magnificent stuff at the current prices... The salary will surely let him take it a bit easier and lengthen his CV. But not every artist should be paid a salary, definitely not.
Studied journalism at LEX University, and graphic design at Estonian Academy of the Arts
In addition to working as gallerist, is active as an artist
FORMER LAUREATES OF ENGINE OF CULTURE
2005 – Ando Kiviberg for promotion of cultural heritage
2006 – Ülar Mark for initiation of public discussion on architecture
2007 – Mart Taniel for camera work in movies «Sügisball», «Nuga» and «Jan Uuspõld läheb Tartusse»
2008 – Anne Rande for leading children to books and fine arts
2009 – Märt Väljataga for editing the magazine Vikerkaar and curatorship to series «Avatud Eesti Raamat» (Open Book Estonia)
2010 – Indrek Kasela for resurrecting the movie theatre Sõprus
2011 – Juhan Ulfsak for input in Von Krahl Theatre
2012 – the «Killjoy» (Tujurikkuja) TV team
2013 – the Hooandja team for joint financing platform idea and execution
2014 – musician, DJ and Raadio 2 host Raul Saaremets
Engine of Culture is a yearly award by Postimees complete with a handmade locomotive by carpenter Boris Puusepp.