President pleads with government to quit the hassle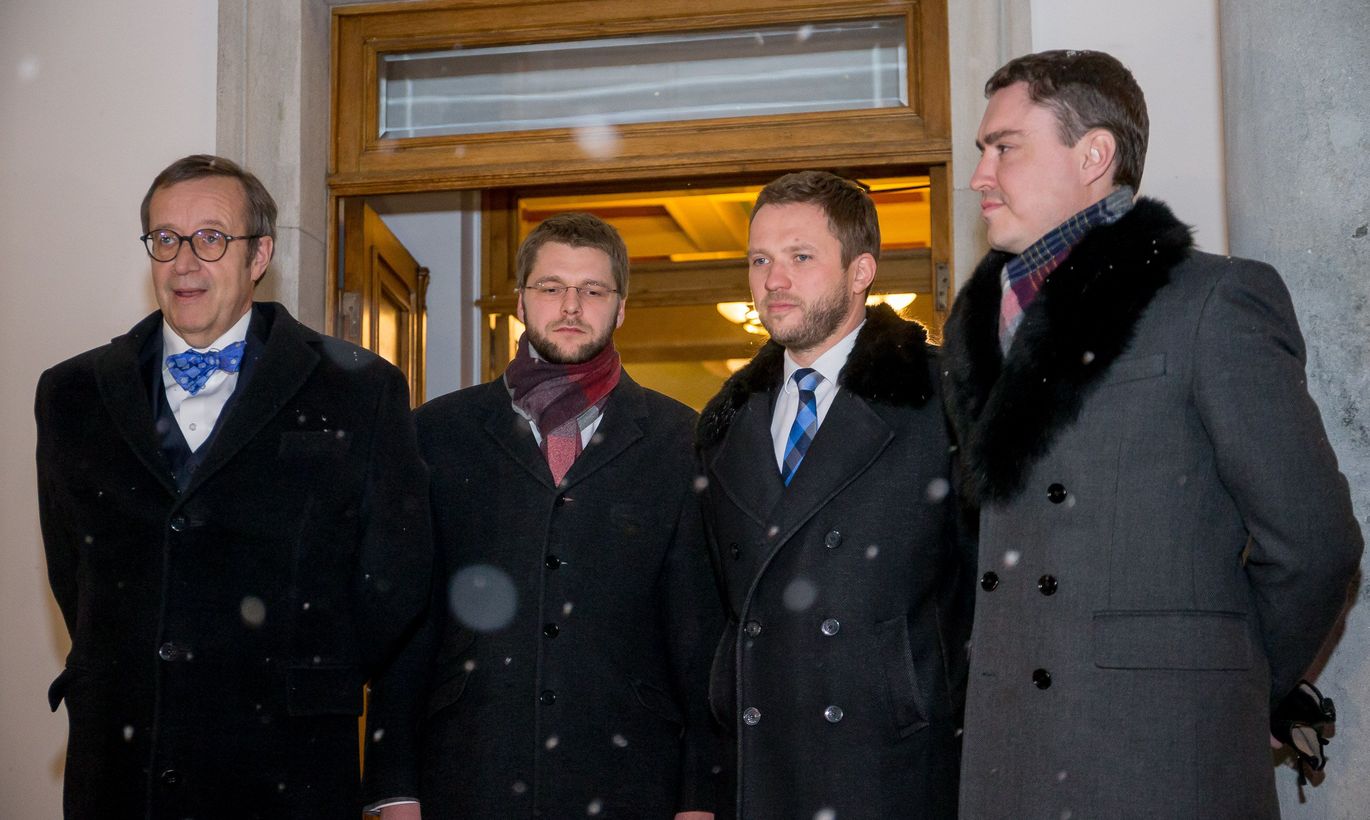 Last night, President Toomas Hendrik Ilves called the three heads of governmental parties to his castle. «You have three years to go. Don't take this as an inevitability, but as an opportunity to make Estonia better,» lectured the head of state.
The three – Mr Ilves, Margus Tsahkna (IRL), Taavi Rõivas (Reform) and Jevgeni Ossinovski (Soc Dems) spoke about urgent problems as well as long term initiatives.
«No-one needs to be stuck in dogmas, unafraid of taboo topics the coalition needs to seek and find the unity helping to lead Estonia on,» underlined President Ilves.
Estonia faces grander challenges than who goes to European Court of Auditors, said Mr Ilves, adding that as an open European nation Estonia might now settle the registered partnership act implementation issue.
Reform head and Prime Minister Taavi Rõivas agreed: «Actually, a glance at the work in government reveals that for 95 of times we are dealing with the bigger issues and at times the smaller issues which go without a solution have gotten disproportionally much attention in the public,» opined Mr Rõivas.
He went on to underline the ambitious reforms in pipeline with employment and public administration with this year as a key year for both.
«We have a lot to do. Don't think that these issues about a certain individual to be sent to Luxemburg or some implementation issues would in any way interfere with the larger cooperation,» claimed the Prime Minister.
Regarding Juhan Parts for Court of Auditors, Soc dems and IRL still hold their opposite grounds.
Mr Ossinovski said it would be best for the current representative at the court «Kersti Kaljulaid to continue.»
Mr Tsahkna assures us IRL still stands for Parts as a strong candidate.
As for the «gay bill» implementation acts, the politicians say the Riigikogu will tackle that.