Seli to go. How? When? Who's next?
Wanted: fresh head for Estonian Olympic Committee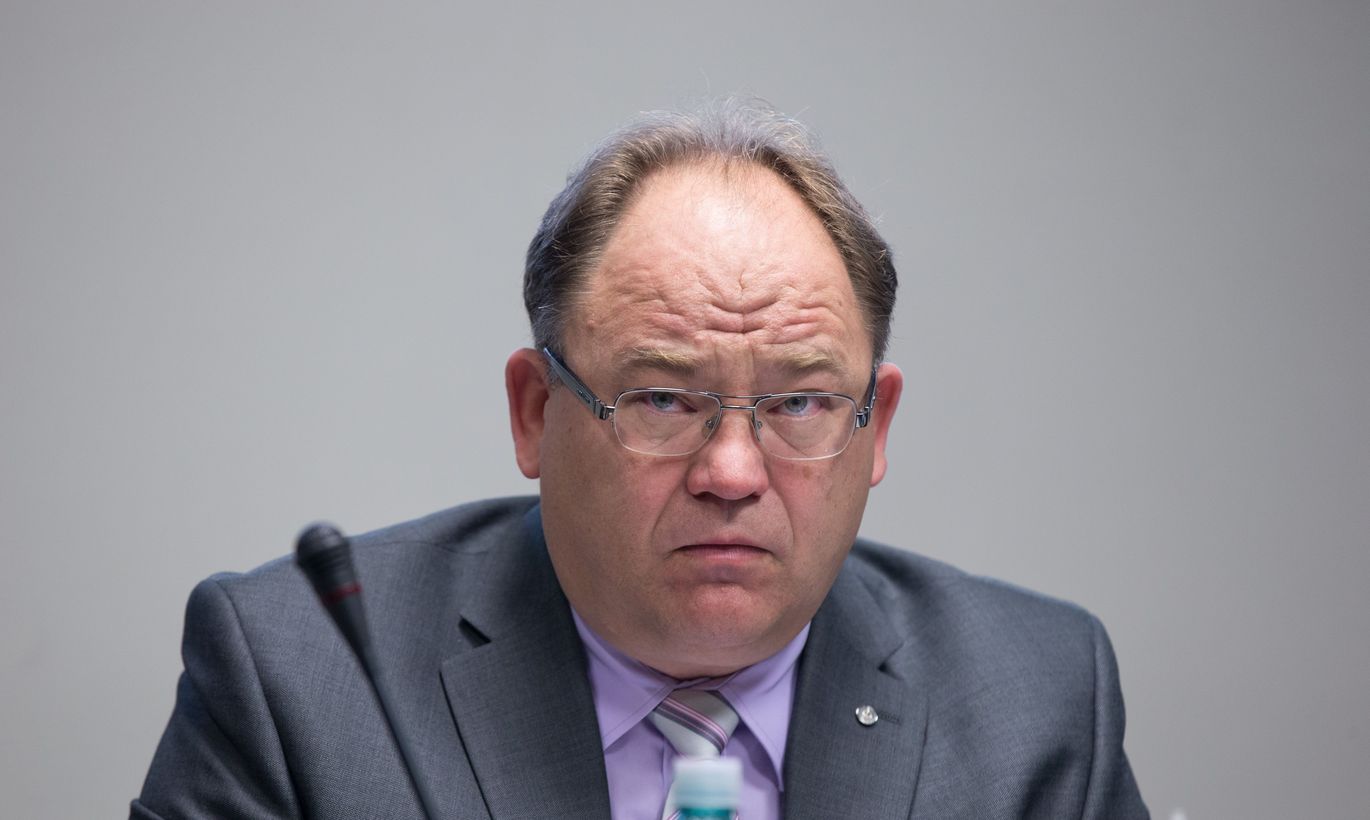 Thursday ought to bring clarity regarding the filling of the vacuum in Estonian sports management with Estonian Olympic Committee (EOK) convening to, among other issues, expecting to hear its criminally convicted president Neinar Seli to declare when he intends to step down. 
These past three weeks, Mr Seli has been vacationing in USA. Conclusively convicted in court, the tensions needed to be relieved.  
The versions are two, basically. Either he announces his resignation this Thursday and in spring the general assembly elects a new chief. Or he sticks it out till end of term – the fall – and will have the doubtful honour of a trip to Rio, in August for the Games. We hear Mr Seli has realised variant No 2 is unbefitting.
Sources say Mr Seli would do best to stay at helm till April and pass the baton there. To ask him to resign this very Thursday they think to be too cruel. An interim president could be an option, to fill the seat till autumn. Probably, this would be vice president Toomas Tõnise.
Sources also say delay would be bad, as communication with the state and potential sponsors would suffer. Thus it is assumed in April they select the new chief. But who? Nobody knows a guy totally befitting.  
These four names do get repeated: entrepreneur Urmas Sõõrumaa, the freshly dismissed Eesti Telekom head Valdo Kalm, MEP Urmas Paet and Riigikogu vice speaker Jüri Ratas.
With lower levels of enthusiasm they mention Olympic winner Erki Nool now out of politics. Gerd Kanter, preparing for Rio himself, is said to like the option but the time is too short.    
Anyway, the president will be selected by the general assembly mainly consisting of representatives of sports federations.
Would they trust the distant-from-sports Kalm or Paet? I doubt that! Sõõrumaa would not need the job, really. Ratas may not possess the connections to bring in money. Question marks all over the list!
Some say it needs to be a new generation guy or gal. Someone recognised by the new generation of leaders. Who'd pick his/her phone. Who this might be is perhaps the greatest question mark in Estonia's sports.