Allegedly, Khodorkovsky financed projects via ASBL in Estonia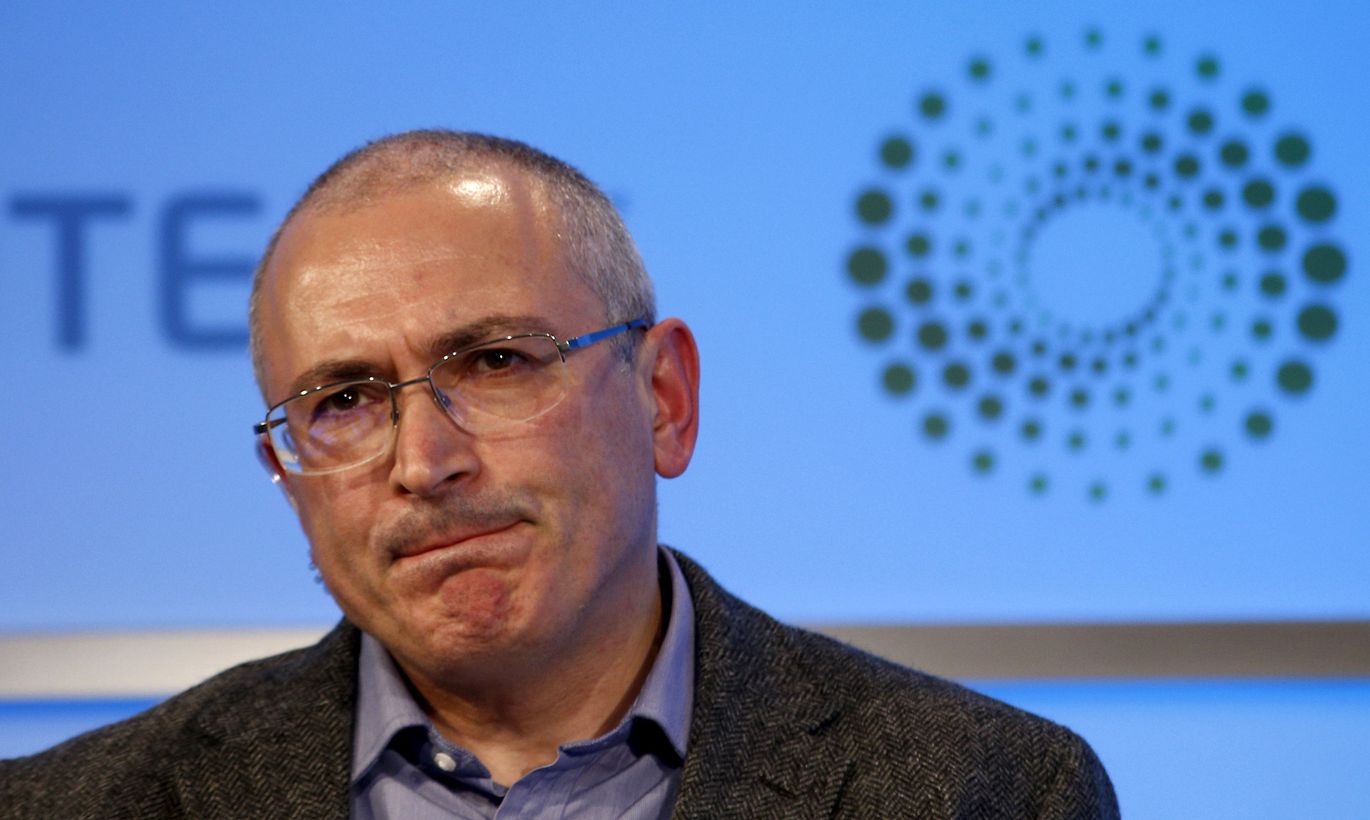 Russian government-minded media is speaking about a Estonia-registered non-profit association through which Mikhail Khodorkovsky, an opponent to president Vladimir Putin, allegedly financed his projects and supporters in Russia. 
The first to mention the Estonian ASBL Free Access in Russia was the NTV programme «Master's class for provocateurs» talking about financing of organisation and news portal Open Russia founded by oil tycoon Mikhail Khodorkovsky, formerly the wealthiest man in Russia who quarrelled with Vladimir Putin in 2003 leading to ten years in jail.  
In the programme, they demonstrated contracts signed with leading opposition figures in Russia and co-labourers with Open Russia entered on behalf of ASBL Free Access registered at Kaarli Avenue in Central Tallinn, Estonia. NTV claimed the Estonian ASBL paid sums from $1,000 to $26,800. NTV said the recipients included Mr Khodorkovsky's Press representative in Russia Olga Pispanen ($25,000).  
NTV said not a word about how the contracts reached their journalists. Most probably, the contracts were discovered as Russia's interior ministry staff on April 16th last year searched the Russian office of Open Russia. NTV is known for often using operational and intelligence materials from police of FSB in its programmes.
At the end of December, the portal of news agency RIA-Novosti owned by Russian government published a lengthy material by a young St Petersburg jurist Ilya Remeslo about how Mr Khodorkovsky finances his projects in Russia.
Known for writing critical articles about another Russian opposition figure Alexei Navalny, Mr Remeslo among other things claimed that Free Access ordered a special elections-watching mobile app for the independent elections watch organisation Golos. The application is meant to be used at Russian parliamentary elections next fall. At that, Golos is in no way related to Open Russia.
Talking to Postimees, Mr Remeslo was convinced that the Estonia-registered ASBL is mediated Mr Khodorkovsky's money to Russia for «anti-governmental activities».
ASBL Free Access board members were Lithuanians Kristijonas Kučinskas and Martynas Grigas, and a German Gerhart Frank Rieger. Past tense – because in last November they opted to liquidate the SBL established only in October 2004.
Mr Kučinskas told Postimees that to his knowledge the ASBL had no links to Mr Khodorkovsky nor his foundations. But he declined to disclose the donors to the ASBL. «It would be crazy to publicly disclose our donors as we need to consider their safety under these conditions,» said Mr Kučinskas.
Free Access, said Mr Kučinskas, was created especially to advance freedom of speech and human rights in Russia, and to do that they primarily supported the independent media and independent journalists. Mr Kučinskas was unwilling to name projects and individuals.  
Mr Kučinskas said the ASBL was very proud to have found donors who as Europeans were not indifferent to how liberal values were being suppressed in Russia, independent media destroyed and journalists and those fighting for justice pressurised and killed.  
As the reason for the ASBL closed down, Mr Kučinskas cited the toughened laws in Russia which made it difficult for them to operate.