Please note that the article is more than five years old and belongs to our archive. We do not update the content of the archives, so it may be necessary to consult newer sources.
Infighting bites into Centre Party popularity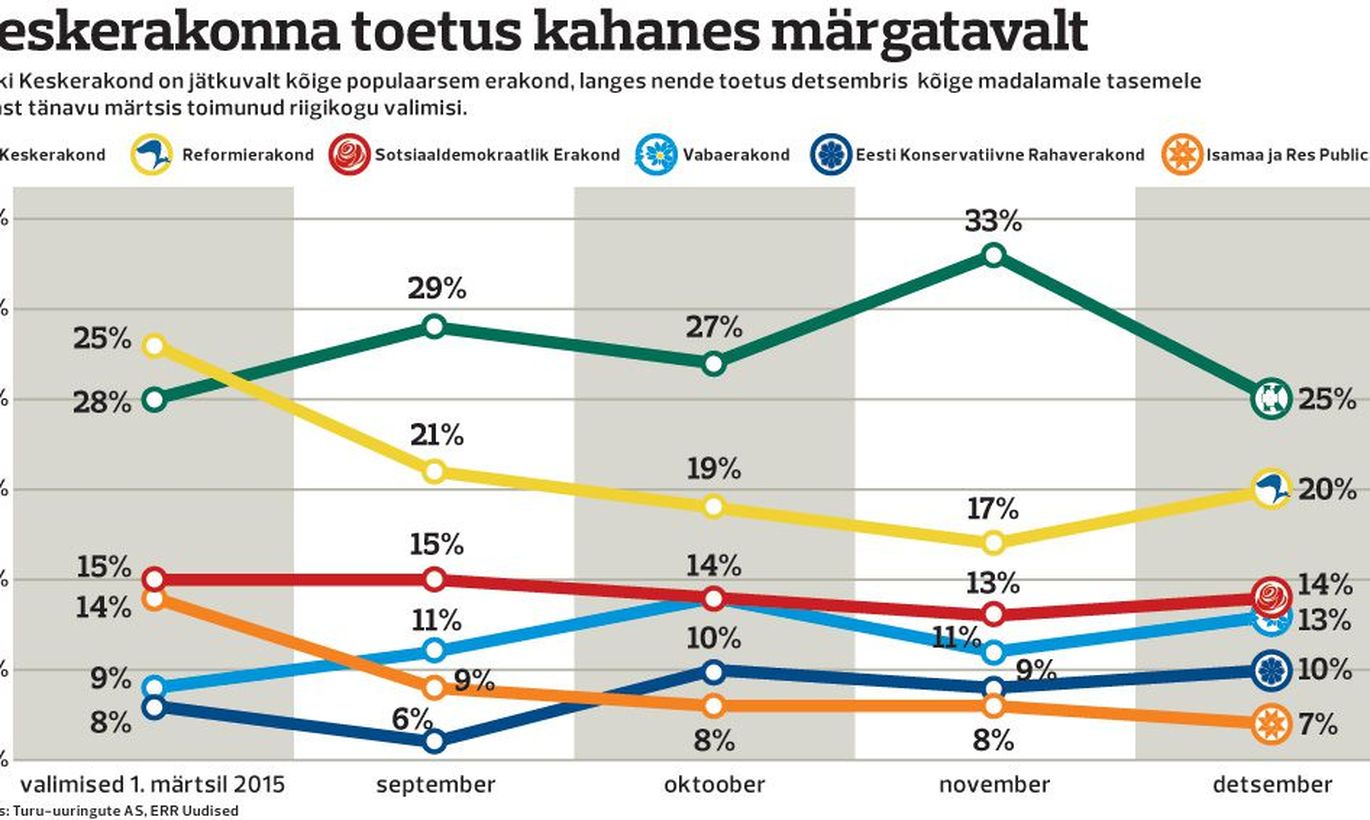 While still the top popular party in the land, during this past month Centre has seen its ratings drop by a whopping eight percent as shown by Turu-uuringute AS poll ordered by Public Broadcasting (ERR).