Initial refugees to reach Estonia in January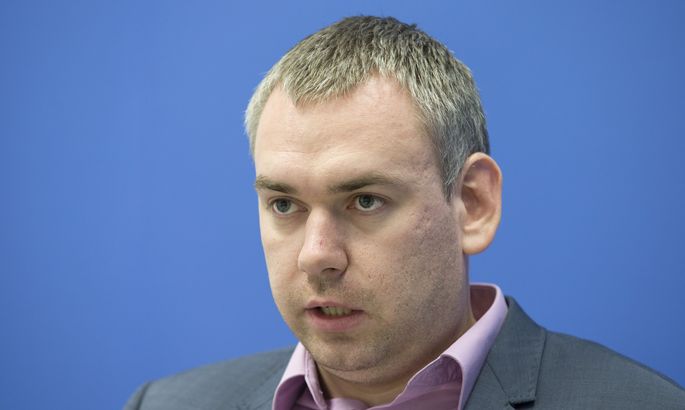 In interview, Police and Border Guard Board communication officer Priit Põdra sent to Italy on November 2nd to prepare relocation of refugees to Estonia confirms that the initial eight people are arriving in January.
-You've been in Italy for a bit over a month in order to create a cooperation network for relocating refugees to Estonia. How has it been thus far?
I'd like to underline that the cooperation with Italy has been very smooth. All needed contacts have been visited, all meetings have happened with punctuality, and we have been forwarded the needed information. Italy is doing all on their part that the background check of the refugees be thorough and all individuals identified. We have discussed various problems, legal issues and also already the precise conditions on how it will look from Estonian side.
-What are the problems and what are the exact conditions?
Well should we really name the problems but the conditions are such as Estonia has suggested i.e. the profiles we'd like to see in Estonia – families, single-parent families, minors and such as would be easiest to integrate i.e. find a job – who know English and have specific skills. In a word, who would make it in our society.
-Have you been in direct contact with the refugees, communicated with them via an interpreter? Been to any refugee camp?
I have not communicated with them directly but two weeks ago I visited a registration centre on Lampedusa. There are individuals who have been taken from rubber boats to ships and taken to Lampedusa. There are other centres as well where they are taken. In Lampedusa, they are being identified and registered, fingerprints are taken and medical examination performed.
There are all kinds of people there. In Lampedusa, they have created all conditions for families to be separate from others. Men, women, minors have been placed separately as well. There were not too many people there actually. Currently, the numbers of the arrivals into Italy are in decline. While it used to be some 750-800 a day coming into Italy, now it is a couple of hundred or so.
-What's the decline caused by?
It definitely is the winter setting in and it is more difficult to come to Italy over the Mediterranean. But a great role is played by Italian police and Europol, to catch the human traffickers who smuggle refugees across the state borders. Just recently, Europol announced the arrest of several dozen human smugglers.
-Is it clear by now when the initial refugees are arriving in Estonia?
We are talking about January. From the Estonian side, there is a definite need to upgrade the security check; also, there are very many other member states on location who are receiving refugees. Initially we thought the process would be faster but it has been affected by the events happening meanwhile and there are so many details to be discussed. It all takes time. As things currently stand, the initial refugees are thus coming in January.
-How many people are we talking about?
We would foresee the relocation of two refugee families i.e. a total of eight persons. Italy may also offer minors or single parents, but the total will still be eight. Italy has not sent the files of the refugees to Estonia. We have presented to Italy our profile preferences and our wishes regarding security check. At the moment, Italy is compiling the files according to our preferences. The files include identification documents, fingerprints, photos, and statements by the individuals. These all will arrive in Estonia and on the basis of that Estonia will decide whom to receive.
-What happens after that?
As the initial relocation has transpired, then all nuances have been observed and we will assess what could be done better.
-Is it still to be decided where the initial refugees will be placed in Estonia?
It is still being discussed, this is the responsibility of social ministry. Health check, finding accommodation and all the rest is already up to the ministry.
-And in a couple of years we will be having about 500?
Yes, we have currently been talking about 500.
-There was the talk here for a while that Italy, burdened with the load of refugees, haven't offered a single family to us and that the refugees didn't even want to come to Estonia.
Actually, the refugees cannot choose if they want to come to Estonia or not. When the files regarding the individuals have been compiled, then according to profile preferences these are sent to Estonia and when Estonia has said «yes» then it will be explained to these individuals that they can go to Estonia.
The misunderstanding was because as the refugees were initially asked where they wanted to go, they named Germany, Sweden or France. Even so, the relocation process includes all EU member states thus they cannot choose if they want to go or not.
-In November, there was a meeting of communication officers of nations receiving refugees from Italy. What did you discuss?
Communication officers meet regularly to discuss various issues. For example, we are asked what could be different and better and these meetings are in the form of discussions.
-Have the terrorist attacks in Paris and other places affected the process in Italy in any way? Like have they upgraded the background check?  
The background check was thorough even before, but now because of that they surely pay even more attention to that the whole identification and forwarding of fingerprints would be done properly.
-Terrorist attacks closer to home and farther off have caused fear in people. Also, fear is caused by the rapes happening very close to us in Finland and Sweden, in which asylum seekers are suspected. How would you calm the people?
Concerning that fear, it is to that end that Estonian agencies are in cooperation for the entire relocation process to be safe and secure. We prefer families and for them social ministry has developed a programme how to integrate them the best way. To explicitly conclude that all refugees arriving in Europe are criminals we surely cannot. On our behalf, we will do everything that the check would be safe and that all the information provided in interviews would be according to truth.
-There are even rumours being spread that without the people knowing the government is secretly already bringing in refugees. That they are being brought at night to Tallinn by special flights. They are talking about dormitories where refugees are sneaked away to.
The government is definitely not bringing in refugees without the people's knowledge. But talking about the illegal border crossings, then Estonia is currently still a transit nation meaning that when people come illegally they for the most part desire to pass through Estonia to Germany or to Poland.
-Talking about the refugees acclimatising, it was recently said by sociology professor Wolfgang Wagner of Linzi Johannes Kepler University in interview to Postimees that immigrants will simply not acclimatise in Europe, will not fit into Western social structures and human rights. What do you think of that?
When it comes to relocation, Europe just hasn't had this practice before. Thus I cannot comment that well. Well the acclimatisation will probably largely depend on the condition created by the state, but also how willing the refugee is to cooperate. There are the examples where refugees have integrated excellently. They cope with the language, work for someone or open their own businesses. It is indeed the Estonian state that sets its own conditions and provides the refugees with options to go to school and find work. It all depends on how the process kicks into gear. I would not dare to explicitly say there will be no acclimatisation.
-Back to your mission: what do your days look like? Is it meetings after meetings, or much paper work?
It is rather the meetings, with other communication officers and representatives of international agencies. And exchange of data with Estonia.
-You were to Estonia for a while.
Yes, we are also having various meetings in Estonia. We are discussing in the ministries what is the current situation in Italy, along what routes are the migrants travelling, and lots of other issues.
-Will additional people be sent from Estonia to Italy?
Definitely, if the need arises for other communication officers. As things stand, no one else has been sent.
-How long will you stay in Italy?
Can't tell. The process is on and I'm here right now. Basically my mission is six months.
Priit Põdra is stationed at office space in Estonian Embassy in Rome, Italy.