Card payment option made cheaper for small shop keepers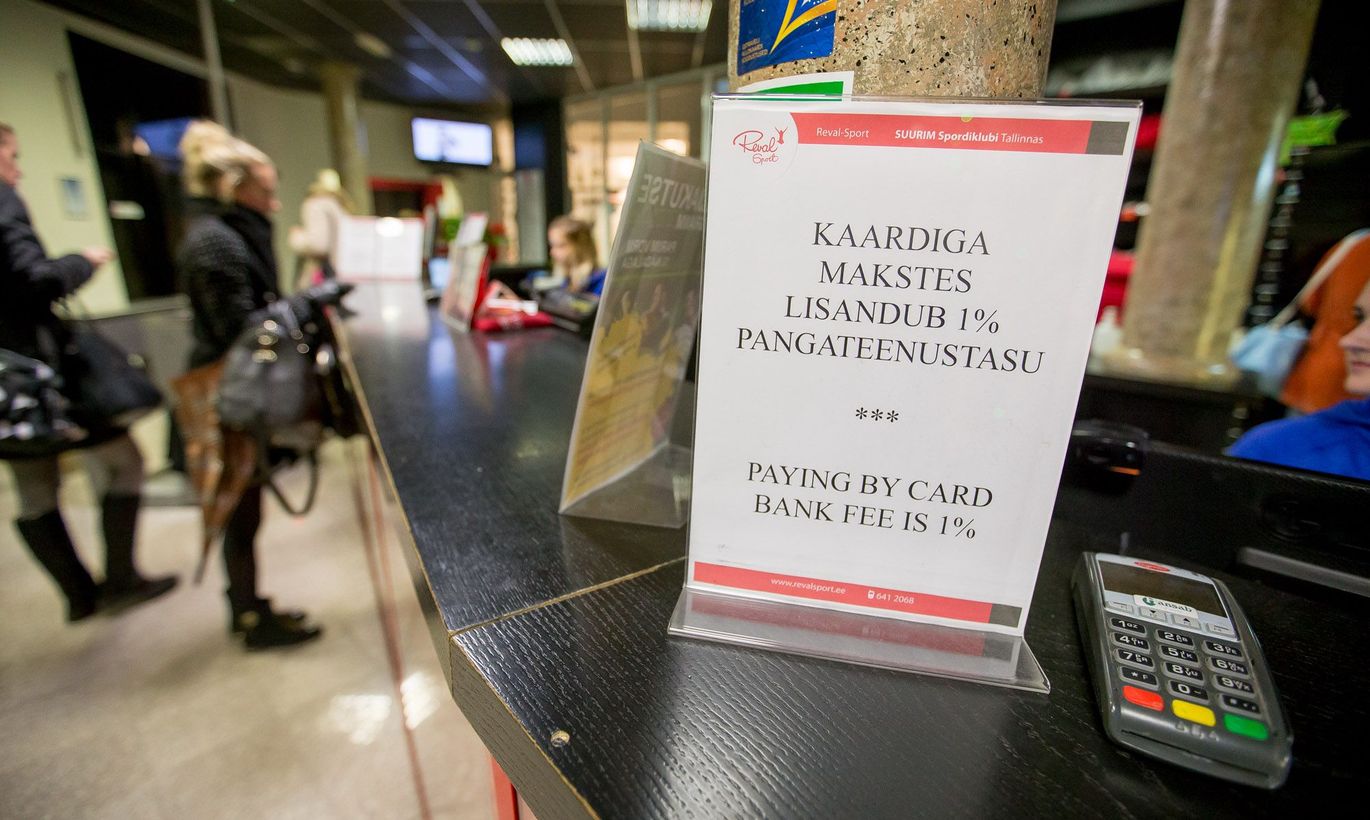 Decision by European Union to enforce ceiling to mediation fees from card transactions is good news to owners of small stores and businesses who are currently forced to hand the banks a significant sum on every card payment
«Card payment fees are a very big problem; after wages and taxes this is the third largest item of spending,» said Pereking store manager Tiiu Valkenklau. As the amount of card payments is growing yearly, so does the sum handed to the bank. Pereking [a shoe seller – edit] has on several occasions asked the banks to lower the fee, but only Swedbank has accommodated them – of whom they are renting a terminal.
The store manager did not want to specify the percentage paid to bank from every card payment. She said it was a couple of percent. «The fees differ with the banks and with other banks the fees are larger,» said Ms Valkenklau. While in lots of European nations the prevalent practice is to not accept card payments in case the sums are small, in Estonia the option is out of the question.
«We have thought about that but then the buyer turns her back and walks away. But we are so small and we need to agree with it so they would buy at least something. We can't dictate anything here you know,» said the store manager, adding that in Estonia people use the cards to even pay for shoe strings and polish.
A Tallinn-based sports club Reval Sport warns its clients that when paying by card a fee is added – one percent of the sum. «In reality, the one percent does not cover all costs as the mediation fees fall between 1 and 2.5 percent,» said Reval Sport financial director Anne Partasjuk.
The higher fee goes to foreign banks. «We have visitors at the hotels come here and they have bank cards all over the world and the fees are noticeably higher,» said Ms Partasjuk. In October, for instance:, the club paid the banks nearly €1,400 in mediation fees. «But this was a small sum actually, as in January for instance when there are lots of people, it has been over €2,000,» noted Ms Partasjuk.
Swedbank press rep Mart Siilivask said the banks are no longer asking two to five percent as the fee. «This is the level of 10–15 years ago, life has progressed,» he claimed, adding that the contract entered with every store owner depends on the volume, the specifics of the business, risks etc. «Clearly, those who produce larger volume will get better conditions, as they have very many transactions,» admitted Mr Siilivask.
The press rep said the amendment which entered into force on December 1st is aimed at merchants setting a bit better prices as the mediation fees go down. «As a result of that, at long last the prices for end users ought to shrink. Will it really happen, it's another matter,» said Mr Siilivask. He said the new regulation would spell not much change for the ordinary consumer.  
«For those who do more travelling, card use should be better i.e. they can use the card as they are used to in home county as single rules are imposed and in Denmark and Germany it can no longer be said that they only take local bank cards,» said Mr Siilivask. According to him, this seems a bit weird in the Estonian context, but in Europe such payment systems and limitations abound.
«The regulation says that if a merchant accepts one debit card he needs to accept all debit cards no matter if it is Visa, MasterCard or a local debit card,» he explained.
Finance ministry financial markets policy department chief specialist Kristiina Kaljurand said the mediation fee will be levelled all across the EU i.e. setting a ceiling which cannot be breached.  
«Essentially, card payment mediation fee is fee for service which lets say a bank who issues debit or credit cards to its client asks from merchant for every card payment,» explained Ms Kaljurand.
She added the service fee may go down along the chain of processing the card payments all the way to counter price asked for products in stores.
Beginning December 1st mediation fee from a debit card payment may not exceed 0.2 percent and 0.3 percent with credit cards. Members states are allowed to impose a ceiling lower but not higher than that.
Holland, for example, has desired to establish 5 eurocents as mediation fee for domestic debit card transactions. «Most member states are not planning to apply ant differences,» said Ms Kaljurand while pointing out that in Estonia the mediation fees are broadly within a percent.
Mihkel Nõmmela, payment and settlement systems head at Eesti Pank
Among other things, the new regulation imposed in EU lowers interbank card payment service fees and in that part does only touch banks and how they set card payment service fees between themselves. For the time being, it does not directly touch people.  
The regulation is aimed to impact service fees so merchants will feel no difference whether paid by card of cash. The lower fees will allow merchants to lower prices asked for products or services. Also, the new regulation will secure that client is free in his payment options and merchant will not sway him to save money. As the regulation enters into force, it is therefore important for the effect to reach merchants and from there to people.
The application of the new regulation will be inspected by competent authorities or such as haven't been appointed as yet. The providers of card payment systems and payment services will increase in accountability as having to report to such agencies.