Foreign minister says Estonia not intending to claim compensation for damages by occupation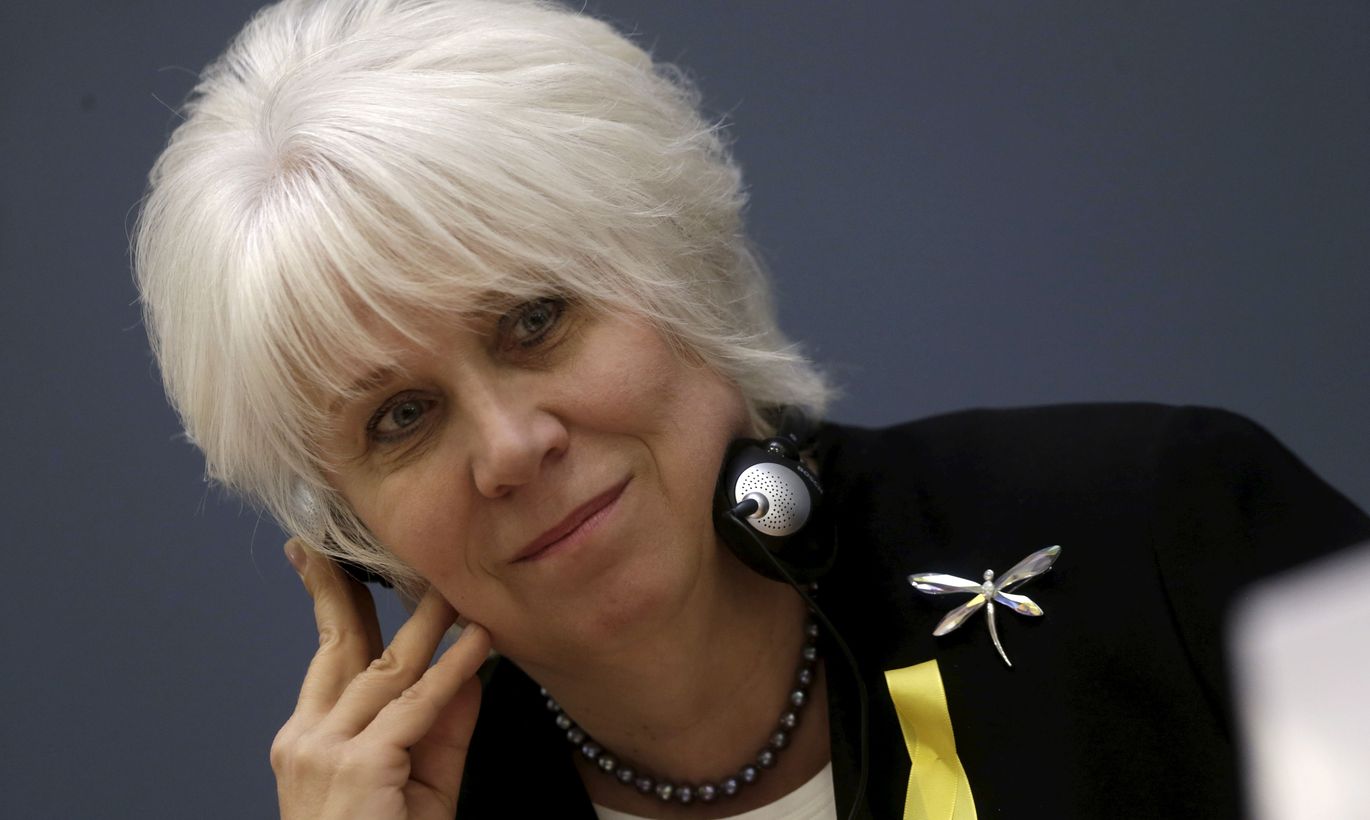 Estonia is not intending to claim compensation from Russia for damages by Soviet occupation, foreign minister Marina Kaljurand told Russian news agency Interfax this Sunday while commenting a memorandum of cooperation signed by justice ministers of Estonia, Latvia and Lithuania regarding presenting such claim to Russia as legal successor to Soviet Union. 
«Let me specify that we are talking about a political agreement between ministers of justice which the Estonian government has not discussed,» said Ms Kaljurand. «The foreign ministry and Estonian government are not intending to take actual practical steps regarding that.»
However, Minister of justice Urmas Reinsalu who signed the Baltic memorandum said at the beginning of November that Estonia had never taken a decision to waive said right of claim and it would have therefore been wrong to turn our back in the issue to Baltic cooperation.   
As reminded by Mr Reinsalu, the topic of occupation damages has been up since 1992 when Riigikogu put together  a committee for repressive policies during occupations. «The report was completed in 2004 and the Riigikogu laid on government the obligation to analyse and assess issues related to the claim of damages. Now, work has progressed with assessment of damages from the occupation,» said Mr Reinsalu.
He said Latvia and Lithuania were far ahead of Estonia in the matter, already. «In Lithuania, the topic of presenting the claim of damages has also passed through a referendum and taken a definite monetary dimension which was $20bn as specified in 2001,» said Mr Reinsalu, adding that Latvia calculated its sum later and reached at €300bn.
Mr Reinsalu said that at a conference in Latvia the Baltics arrived at the acknowledgement that in the issue of claiming damages for occupation it is expedient for the Baltics to move ahead together while comparing the methodology on which the claims are built.
Ms Kaljurand said that for the time being Estonia saw no need to annul sanctions imposed on Russia due to annexation of Crimea and the military intervention in Eastern Ukraine.
«European Union stands united in its attitude towards the illegal annexation of Crimea and has unanimously condemned it,» said Ms Kaljurand. «The EU is continually supporting the Ukrainian sovereignty and its territorial integrity. As an UE member state, Estonia totally shares the stand this opinion as well as the sanctions against Russia.»
According to the minister, the EU decision mechanism is built on consensus with opinions of both large and small states considered and no-one can impose its opinion on another. Likewise, together the EU member states decide their policy and sanctions towards Russia, she noted.
«The unlawful annexation of Crimea followed by intervention in the Eastern part of Ukraine continue to impact our relations. There is no basis to reviews them until the Minsk agreement are fully adhered to, the aim of which is to restore Ukrainian control over its territory, state border included,» Ms Kaljurand told Interfax.