Longsuffering manifested as nobody jumps ship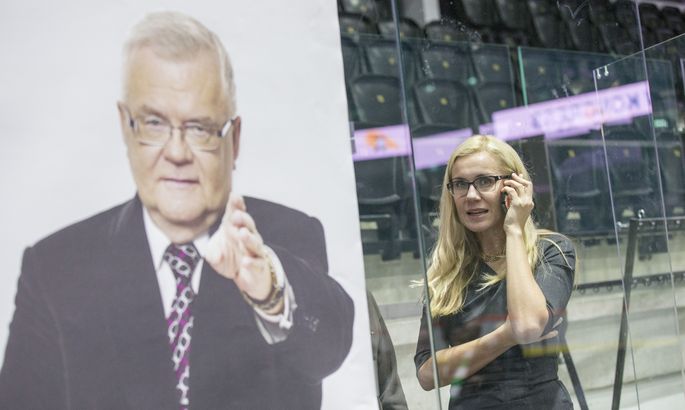 Days after the stormy congress, Centre regions are wait-and-see about what will happen with Kadri Simsom under new Team Savisaar. The hopes to replace leader sooner than in two years haven't been buried.
«This time it's exceptional. In the regions, the mentality that we are leaving is not felt,» said Centre Party Jõgeva County regional head Andres Vään.
The county is characteristic of them all: as dozens of others, they did set up Mr Savisaar as candidate for chairman but at the congress the delegates actually went fifty-fifty. The narrow Savisaar win by 55 votes scared both camps.
«Let's put it like this: on the way back in the bus, the people weren't merry,» said Centre's Järva County vice chairman Peeter Saldre. They kept cool, though, opting to adhere to tactics chosen by Team Simson: leave not, carry on.   
Whatever region Postimees called, resignation applications were totally missing – even in Ms Simson's native Pärnu County.
But the emotions were stirred. As an example of that, Rapla County chief Mailis Reps admits she has had to convince people not to leave. «Had some 30 to 40 phone calls today (on Thursday – edit) with party cadre saying it's over they had enough. To the contrary, leaving is out, no way!» said Ms Reps.
And there are others in the regions who think the chairman can still be switched. «As half the party does stand for Kadri and so remains, I think she has a chance. I'd want a shorter perspective than two years,» admitted Peeter Saldre.
Why the distrust? Many were disturbed by the meanness by Savisaar towards Kadri Simson while campaigning. Now, they are wait-and-see about how Ms Simson will be dealt with.
Secondly, many are shocked by the speech by Mr Savisaar at the congress. «People are deeply disturbed, many have been touched by the address. And the sentences in Russian by Yana Toom are not too acceptable for Estonian people, there would be for some other Russian-speaking company,» said Mr Saldre regarding his region.
Andres Vään said rural regions have long-time grudges about the party being too Tallinn-focussed while the chairman only remembers the regions before elections.
In Saaremaa, the feeling was shared – not much to attract the rural regions in Centre. «Edgar Savisaar has said do in the regions what he is doing in Tallinn, but lots of such things don't work in rural areas. It is not free public transport what people need here,» said Mr Nurmik.
Ida-Viru County head Eevi Paasmäe said it was two camps to the congress and back. «Some were satisfied with the result, and some were very disappointed. Some said the close call was a signal that people would want more, would want to see our party in the government,» said Ms Paasmäe describing the mood in the bus.
The secretary-general issue
The regions inclined to favour Mr Savisaar don't see things so dark. Hiiumaa chairman Ants Vahtras said all were calm and there were no tussles. He doesn't think the party lost anything by Mr Savisaar winning. «There were some guys here in Hiiumaa who said before the congress they'd join Centre if Kadri gets elected – we lost these couple of guys now in that sense,» admitted Mr Vahtras.
Põlva region chief Tarmo Tamm said there can be no talk about a split. «The result (Mr Savisaar winning – edit) serves to stir people that even in the party things can be changed, and then in the nation also,» predicted Mr Tamm.
Lion's share of regions hold board meeting in mid-December but main decisions are for next year. Also, mentality in regions is up to who gets elected as new secretary-general next Friday by new Centre board.
Ms Simson's supporters say they are still seeking for a chance to see the leader replaced. How? Too early to tell.
As worded by the Simson-minded Mailis Reps: «We do not really want to wait for two years as this is a complex time with local election in-between and we'd like to set up lists where rural regions also have people to put forward.»