Burkas possibly banned in schools and hospitals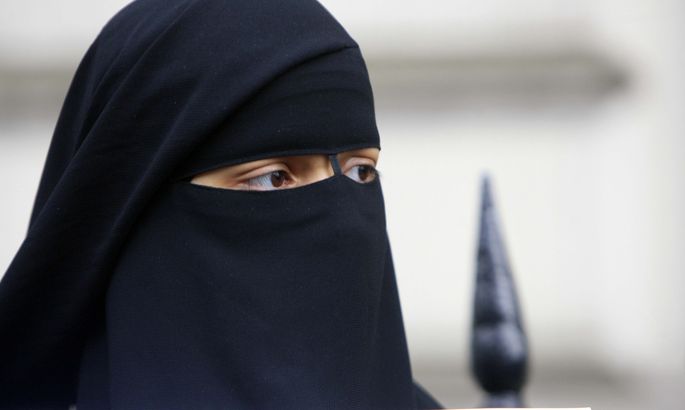 Justice ministry has put forth a proposal to ban burka and niqab in certain public places of Estonia, primarily in state agencies. 
Thereat, the ministry refers to need to ratify Istanbul convention for fighting violence against women and to prepare for the problems that come with reception of people from other cultures.
«It is important to consider that behaviour uncharacteristic to Estonian social space may bring social stigmatisation, reduce active participation on labour market, cause gender-related discrimination, mistreatment etc,» said justice ministry to substantiate burka and niqab restrictions in Estonia.
By «restricting» clothing that hides the face, the ministry means wearing burka and niqab would be prohibited in certain public and non-public places. Primarily, these would be educational, state and healthcare institutions and other such establishments related to public tasks.
«In our intentions we went by it not necessarily being expedient to proclaim a blanket ban; rather, it makes sense to limit it to various establishments in public space which will also be able to see that the ban is respected,» justice minister Urmas Reinsalu (IRL) told Postimees.
Will this mean that a schoolgirl wearing a burka will not be allowed to classes? Mr Reinsalu said that, indeed, the keepers of educational institutions would have the right to demand that pupils cover not their faces with masks or garments.  
What will happen is an individual refuses to remove the cloth that covers the face? «The amendment has specifically to do with Law Enforcement Act prescribing an option to demand it. If the demand goes unheeded, police assistance can be sought for enforcement,» said Mr Reinsalu,  adding that punishments surely aren't a goal by itself.
Justice Ministry public law adviser Andrus Jürgens said it will first have to be clarified if the society sees the need for the regulation. Therefore, the ministry is expecting feedback from other ministries and related associations. «We will take the time, we will hear the related parties. This surely is a sensitive issue,» said Mr Jürgens. 
Already in August, social protection minister Margus Tsahkna (IRL) proposed at cabinet meeting that Estonia institute ban of burkas and other clothing covering the face in public space. If and where the ban will enter into force will be seen as the bill is compiled and processed.