Cup of corruption running over
Investigators hinting at major findings pending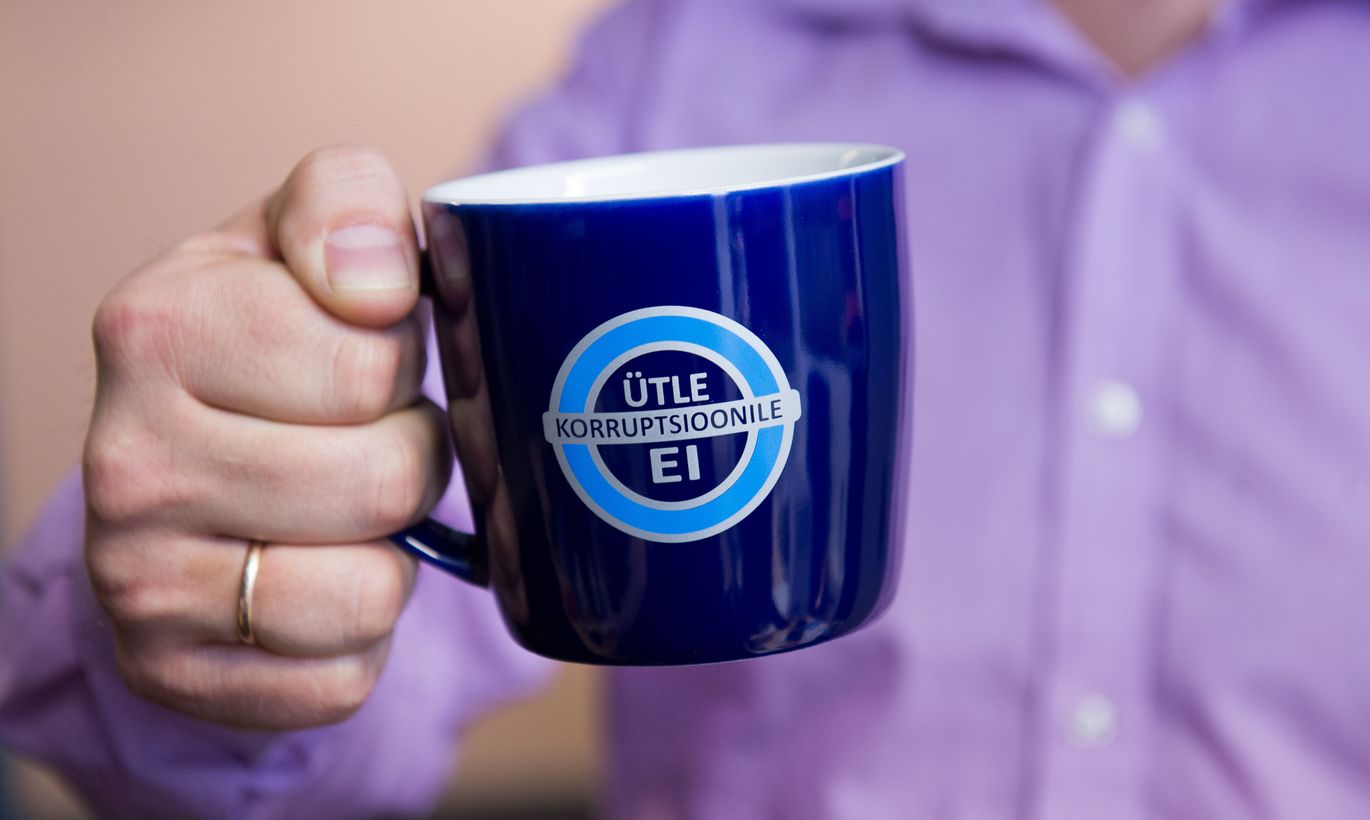 The latest cases of corruption on topmost political level raise the issue of how rotten is the state of Estonian political and economic elite, and how adequate are the investigative bodies to find it out.
«We'll always have a job because as the times change, new generations of the corrupt arrive on the scene,» answers Central Criminal Police corruption crimes bureau chief Mati Ombler when asked about the effectiveness of fighting such crime.  
Attorney-General Lavly Perling agrees: in a society, corruption is a phenomenon inevitable as arising from the human desire to get stuff in ways most easy. «And the desire is not altered by mere criminal proceedings,» she says.
Ms Perling thinks that, in addition to investigating and penalising corruption, what helps is when the problem is addressed more broadly, as early as in schools, but also amid the entrepreneurs and the officialdom. That would create an understanding of corruption as something unacceptable.
«Because essentially corruption is thievery – they either steal money, or trust, or the competitive edge,» she added.
Police and Border Guard Board (PPA) director-general Elmar Vaher admits that when it comes to systematic research into corruption, thus far it is largely a field unploughed. The bureau within Central Criminal Police, in existence for four years now, had indeed shown a brisk growth – to about 35 people –, but that will not mean the staff would be able to separately look into each agency and thus reach all the way to corruption.
«Therefore, we proceeded to also create an economic crimes bureau, as corruption and economic crime often go hand in hand and the units ought to be able to support one another,» says Mr Vaher.
The police chief adds that their people are carefully considering where to direct their gaze as related to corruption: «It's not that anywhere we look, we find a problem. We need to seek.»
CORRUPTION CASES UNDER COURT HEARING
Risti Parish rural municipality mayor, in Lääne County
Community service by ASBL Aktiviseerimiskeskus Tulevik
Piirissaare Parish rural municipality mayor, in Tartu County
Kõpu Parish rural municipality mayor, in Viljandi County
Corruption by Rimi executive Tiit Elias
Embarrassing internal leaks
Talking about corruption, Mr Vaher has a fresh and painful experience with the «passport mafia» incident unearthed within their own organisation.  
«Launching the investigation, we were convinced that we would finally be led to professional crooks controlling the entire system,» he says. «We were naturally surprised that this was not the case, and that the whole thing was so grass-roots.»
Indeed, the officials under Mr Vaher are most threatened by corruption – their work of constant interest to criminals.
«Understandably, crooks wish to know whether the police is interested in them, and the information is very precious for them,» he says. «There are differences between various kinds of information. Info leaked from central criminal police is manifold worse that from traffic police.»
Three years ago, security police detained a veteran criminal policeman. Having dealt with professional car thieves for years at central criminal police, Maksim Viks was selling information from police databases receiving €2,000 for information on debtors.
«We all used to know Mr Viks as the most thoroughly controlled surveillance cadre. He knew it himself, but he still did it,» says Mr Vaher, a former criminal policeman.
Equally embarrassing was how, at security police, a corruption investigator Indrek Põder was able to act for years in his own personal interests. When the man was finally arrested, many in contact with him were relieved saying at long last, the greed just had to be stopped some day. Hindsight wisdom, though.
After the event, it is difficult to prove and provide evidence at court. Often it is impossible, remaining at the word against word level. When in September, having checked it from various sources, Postimees published an article on how top Reform Party people pushed the ferryboat businessman Vjatšeslav Leedo for millions of euros in bribes to extend the mainland-island contracts, for that very reason the prosecutor's office remained an onlooker.
«We were talking about that (i.e. launching criminal investigation – R. B.). But it would have been impossible to prove, at court, after the event,» says attorney-general Ms Perling. «I say, come and tell us at once. With the processes happening real-time, it can all be recorded and proven.»
Even so, top officials at prosecutor's office and police say they are targeting corruption with greater care, both on state and local government levels. Earlier, it was left on security police shoulders mainly.
Two dozen lectures a year
Except the «passport mafia» inside of police, the incidents at hand are mainly linked to the so-called lower level state officials like leaders at local governments and schools, technical inspection staff etc.  
«It is actually better in Estonia with corruption that the picture in the media would suggest,» assures the corruption-bureau head Mr Ombler. Often, Estonia is being compared to the almost corruption-free Finland, but the thing is tricky.
While in Estonia lots of cases have come to light doe to a focus on detecting corruption, Finland only has one investigator specialised with the issue – no typo. Inevitably, the bar is set rather low with capability like that.
In private conversations with Finnish officials, the talk about somebody being favoured due to personal connections are as prevalent as in Estonia. It's just that here these stories end up in court complete with criminal charges.
While way ahead of Finland, therefore, in corruption investigations, we still need to invest into the domain. «All of our efforts are expended on proceedings,» says Mr Ombler. «But we ought to do prevention, for people to grasp how to avoid breaching the law.»
Therefore, Mr Ombler and others from his bureau are travelling the nation holding lectures to people at local government. They toil hard with no relief in sight.
While interior ministry's anti-corruption policy prescribes increasing the staff at corruption crimes bureau, this is just a promise. Mr may be dreaming of a dozen added posts, bur real life will probably be different. At least near-term.
«Considering the current economic situation, I am not promising that the bureau will be enlarged. But, considering the investigation capacity, the overall picture isn't bad,» says Mr Vaher. «We will surely come to the bigger stuff.»
CASES UNDER PRELIMINARY INVESTIGATION
Bribes of Mayor of Tallinn Edgar Savisaar (proceeded by security police)
Port of Tallinn former management bribes (proceeded by security police)
The passport mafia case
The Road Administration traffic examiners bribes
The Tartu Parish rural municipality elder incident
Ida-Viru County's Lohusuu Parish management details
North-Tallinn city district governance case
Management of Puka Parish, Valga County
Konguta Parish, Tartu County
Jõhvi technical inspection case