Banks trusted to prevent office building boom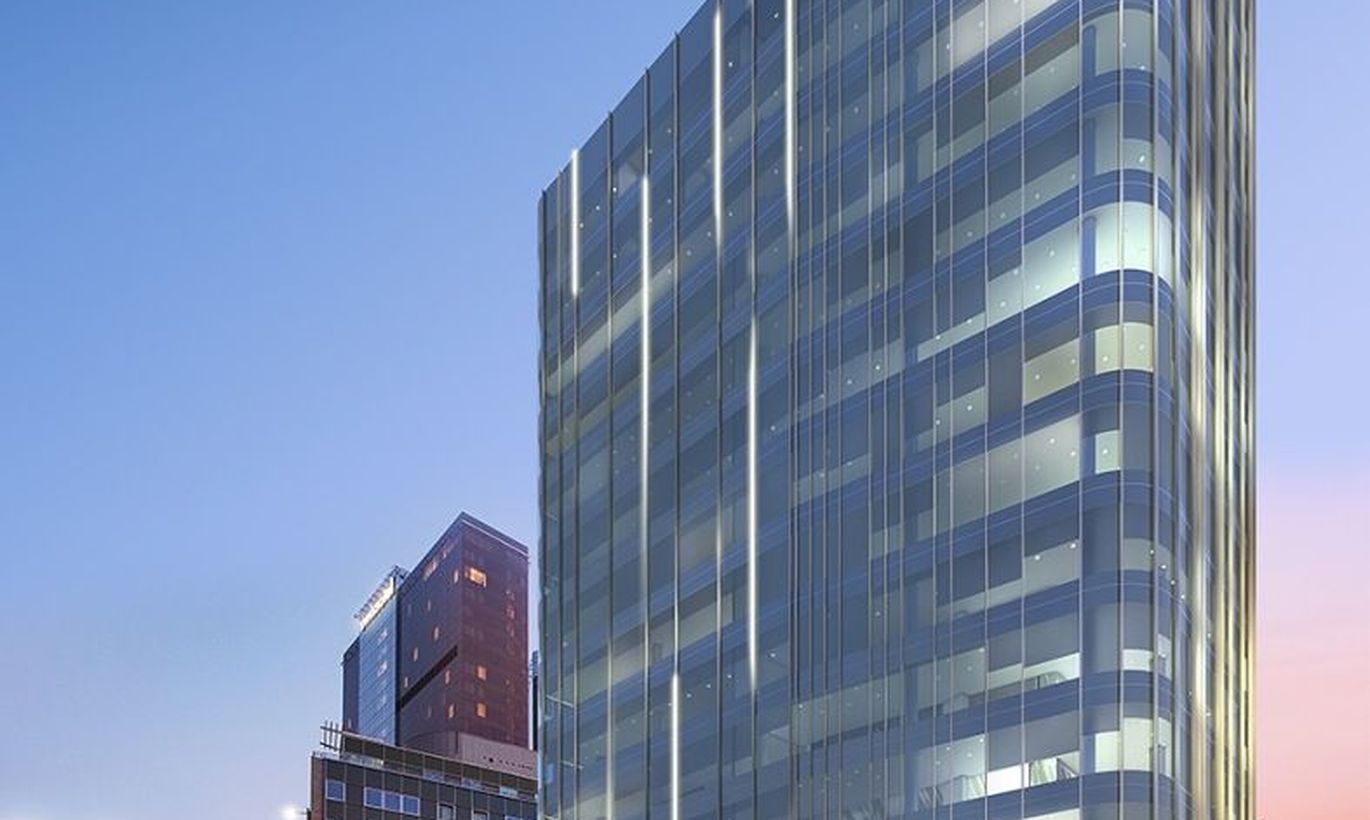 These past months plans are being announced nearly non-stop about building new big office buildings in central Tallinn. As most of the projects need bank funding, real estate experts think that rather many will remain on paper merely. 
«By being conservative, the banks will prevent the boom. Quite a few developments have already been halted as the banks have frozen the money,» said Estonian Real Estate Firms Association chief Tõnis Rüütel. As an example of that, he cited the 30-stotey office building planned in Maakri Quarter in Tallinn City Centre, the construction of which has come to a standstill at ground floor. «It is standing still, at the moment, as the bank chickened out,» observed Mr Rüütel.
Mr Rüütel went on to say that, indeed, financing of real estate developments happens with a couple of years gap: while finances for residential developments begun to be frozen last year, with business spaces it will happen next year and the year after that. «These tens of thousands, totalling even hundreds of thousands of square metres are mostly still on paper only, you see. We do not have many objects with the cranes merrily busy,» said Mr Rüütel.
Madis Brjantsev, partner Novira Capital busy erecting two large office buildings in city centre, said it was highly likely that lots of projects never get built. «That's the way it's always been. There are lots of lots with detail plans and projects, but the question remains who will end up building them?» he asked.
As one, the banks are saying they will not finance speculative commercial property developments. As pointed out by Swedbank's real estate sector head Ero Viik, what matters most with financing decisions is a bank's former experience with the entrepreneur in question, the competitive edge of the development planned, and the current economic situation. Without contracts with anchor tenants, better not approach the banks right now.
With no-one willing to mouth the word «boom» as yet, Mr Viik says real estate market changes are happening at ever increasing speed. «We are seeing symptoms clearly pointing at oversaturation of the market,» he said.
As described by Mr Viik, the stage currently in preparation features over 100,000 square metres of office area which is almost five times what was taken into use last year.
Nordea corporate banking head Silver Kuus is a bit more optimistic. «This year, Tallinn's commercial property development sector has been active, and our expectations are that market turnover will continue to be active in 2016 also. That's both with commercial property and residential real estate, as there's sufficient market demand in buyers and willingness to invest in investors,» he said.
It was said by various players that interest towards new offices is primarily in the hearts of those currently in worse ones and thus willing to move either due to the location, the ever-increasing additional costs, or reputation.  
«This is simply a sign of the times that one must also look good. Every business is selling trust and if you are in some old shabby building that makes your image. And so you weep while going [to a new place] and paying more,» described Tõnis Rüütel.
According to Mr Brjantsev, awareness has also increased regarding the technical nuances of office buildings. «I think who will suffer the most are these old office buildings where at some point tenants will start leaving as it makes more sense to pay two-three euros more per square metre yet sit in a decent office building with contemporary design and solutions,» he explained.
As for Silver Kuus from Nordea Bank, he went as far as to assess that the so-called B-category commercial property will be facing strong price pressure or, in longer term, demolishing to make way for new buildings.
Currently selling are such offices as have an excellent location or are able to focus on some specific segment. Here, Novira Capital could be seen as an example as in the Novira Plaza to be completed by spring 2016, 80 percent of the area has been sold by now.
While the usual is for commercial area to be rented, Novira opted to offer to sell. Therewith, they were able to also attract real estate investors who wish to do their own business with the spaces. 
Novira Capital's other office building will be near Bus Station, on Tartu Highway. As the state will build a new court house next to it, the developer is selling and leasing office space mainly to businesses related to legal matters – bailiffs, lawyers and the like – for whom it will be comfy to walk to court sessions next door. Recently, such specialisation has rapidly developed in Ülemiste City with IT-firms mainly lured into its offices.
Even apartment house developments are currently being prepared and planned in significantly larger amounts than these past five years, said Mr Viik. He said in Harju County a bit over 2,000 new apartments are on offer, a quarter of which are ready to be occupied at once and the rest are yet to be finished.
Due to the glut, the price rally has calmed down: while yearly price rise averages 10 percent, depending on region, month-on-month offer prices are actually falling.