Editorial: hey, keep on eating everybody!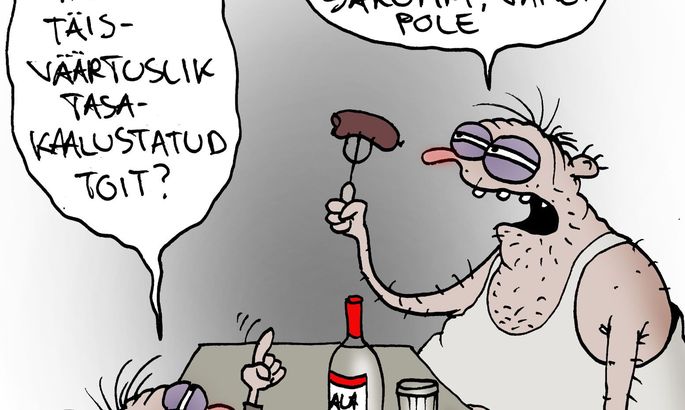 Mighty these days is the torrent of information. Whatever we pick out and apply, is our own business. let's read wisely and avoid adding what isn't there. The health development institute guidelines are just that - guidelines and no commandments. Meanwhile, seeing the agency is competent, why not stop and think daily diet over. 
Overall, it is always the same and ever will be: have variety while eating, and move a lot. For whatever reasons – social, economic, and cultural – we often forget. No prudent campaign will ever tell you to totally abandon certain food groups. All they do is remind us to eat fish, and veggies... for instance.  
Regrettably, some see this as intrusion (or somebody's commercially motivated propaganda) while others undertake to painstakingly obey. Or will apply a twisted interpretation, not having really delved, as happened with WHO and its red meat.
As pointed out by University of Tartu medical biochemistry professor and Estonia's leading healthy eating expert Mihkel Zilmer, the media may easily lead to risk behaviour by making some run to extremes – hither and thither according to the latest revelation. «Stop the jerking, as you will alter nothing in organism with short-term eating preferences,» advises Prof Zilmer.
There are the intolerances and eating disorders (as caused by profession etc), of course, which will require professional help.
Most people will eat just fine without the constant advice. So, calm down. Have variety, show restraint, and ignore stupid advice.
Cartoon: «Got it all balanced?» «Yeah, strictly as new loose rules say.»