Ambassador to Japan sees music make friends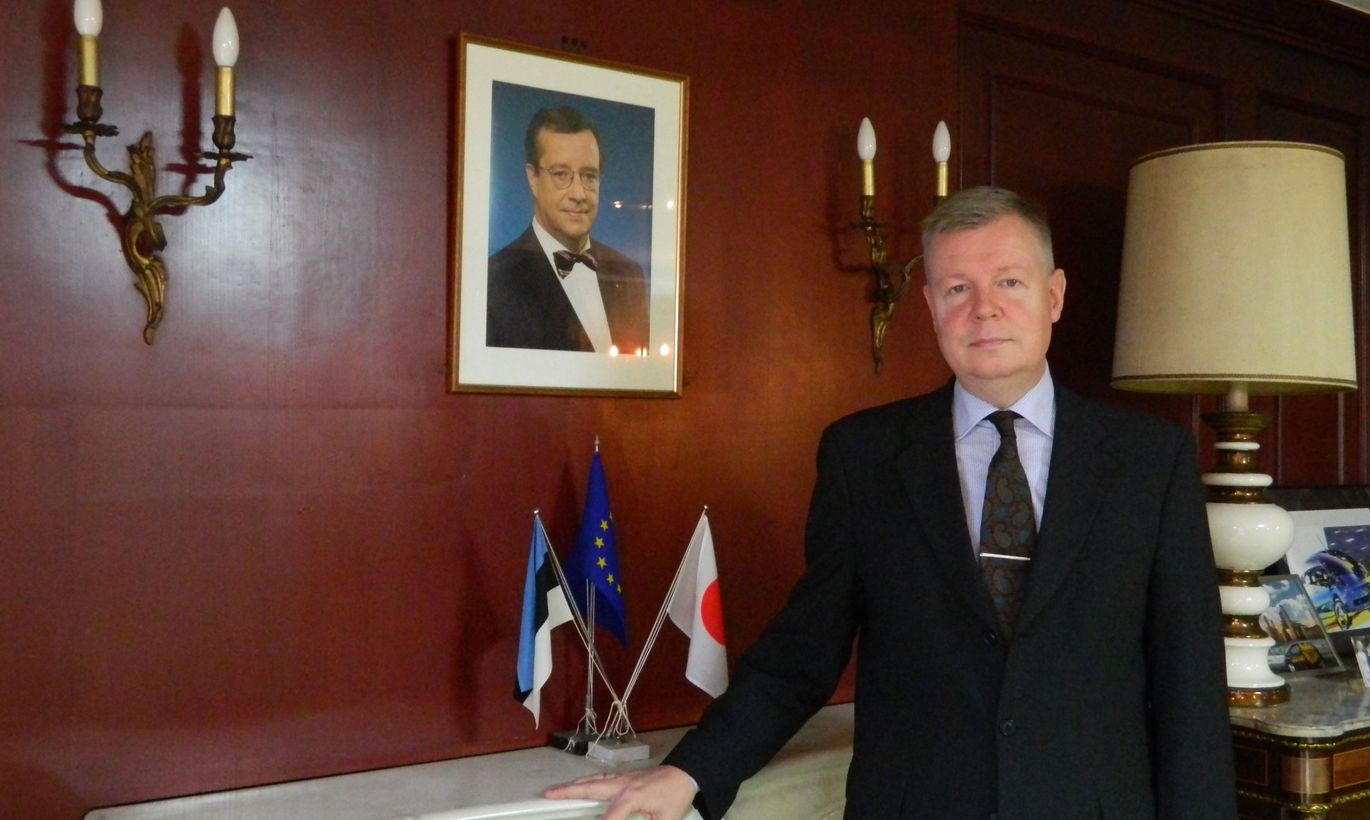 Jaak Lensment, Estonian Ambassador to Japan, says Estonia has an amazing assortment of friends, in Japan, who know Estonia and are deeply into our music. Underneath, he provides a brief overview of recent events related to culture.
A most remarkable occasion a year ago was when composer Arvo Pärt was awarded the prestigious Praemium Imperiale prize issued by Imperial House of Japan. That helped introduce Mr Pärt and his works in Japan, as well as Estonia in a broader sense. At the same time, Erkki-Sven Tüür was also present in Japan whose 55th birthday was celebrated here by a concert of Collegium Musicale. It was the choir's initiative, and a great work was done for the concert to happen by Japan-Estonia friendship society in Tokyo. For several years in a row, Estonia is participating at European film festival in Japan.
Last year, it was the movie «Kertu», this year the Estonia-Georgia joint film «Tangerines» which proved the most popular of the entire event. At the international Tokyo film festival from October 22nd to 31st, where Estonia is participating for the first time, we will show «Roukli». Also, for two years in a row, Estonia has participated at European animated movie days.
In March, the composer Urmas Sisask was in Japan, to attend five concert of his conducted by Kenshiro Sakairi. By Tokyo symphony orchestra, Mr Sisask has been ordered a new work. A music festival in March featured Estonian saxophone player Villu Veski and kannel player Kristi Mühling, while composer Imre Sooäär's «Songs of Hope» dedicated to Japan's tsunami victims was premiered in the land.  
We are naturally proud that for three years Paavo Järvi became chief composer to the Japanese broadcasting orchestra. Within artists exchange, Kaido Ole is in Japan this fall as assisted by the Embassy.