Special audits to storm Port of Tallinn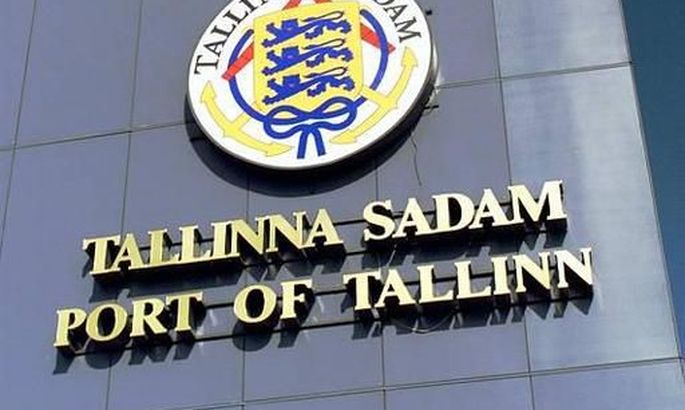 While economy ministry is preparing a public procurement to order a thorough financial audit regarding transactions entered at Port of Tallinn in 2005–2015, a investigative parliamentary committee will dive into activities of said ministry and port council.   
Economy minister Kristen Michal (Reform) is getting ready for line-upon-line check of all transactions entered into under the leadership of former Port of Tallinn board members Ain Kaljurand and Allan Kiil now suspected in accepting bribes.
Port of Tallinn's contacts with stevedore companies HTG Invest and Esteve will be thoroughly scrutinised as, in near future, economy ministry will proclaim public procurement for auditor to execute the procedure. «Also subject to special audit will be contracts related to construction of 17th berth at Muuga Harbour, the legality of which we will thereby assess,» Mr Michal announced in a letter to National Audit Office.
We are talking about expansions to Muuga Harbour container terminal wherewith Audit Office detected violation of Public Procurement Act resulting in over €2m of damage.
«We need auditors with special knowledge in economic issues able to assess the financial aspects of the transactions,» said sworn lawyer Carri Ginter appointed as temporary board member at Port of Tallinn. «We will need to understand how, for instance, the transactions were affected by differences in metal price; only thereafter may we start drawing conclusions related to accounting and legal aspects.»
At request by the ministry, Mr Ginter is also investigating the transaction whereby Port of Tallinn paid €2.8m to Prevo Holding linked to Spacecom majority owned by Oleg Ossinovski, father of Soc Dems chairman and health/labour minister Jevgeni Ossinovski, for premature termination of contracts.  
«I am investigating the contracts from within, but we need a view by those from the outside to check the people who came into limelight, so to speak,» added Mr Ginter.
Yesterday, Riigikogu formed an investigative committee related to alleged corruption at Port of Tallinn management.
«We will probably focus on listening to what people have to say – definitely including all former economy ministers and members of port council. Also, I think it expedient to involve National Audit office as experts to avoid hiring additional auditors,» explained member of the committee Andres Anvelt (Soc Dems). «Our aim is to find out management errors of no interest to prosecutor's office, so learning from the experience we may avoid mistakes in management of state enterprises.»
In addition to Mr Anvelt, the committee features Jaanus Karilaid, Siim Kiisler, Henn Põlluaas, Valdo Randpere and Artur Talvik. Final report by the committee will be presented to Riigikogu and the public on May 1st 2016, latest.
This August, security police detained Port of Tallinn board members and heads of HTG Invest and Esteve Stevedoring. The suspicion says port managers were bribed by stevedore companies for smoother daily business. Employees of the stevedore companies tie arriving ships to berths, direct vehicles off and on the vessels, drive such trailers and containers as are without vehicles to the shore, and store up the goods that arrived.
According to contract entered in 2003 with OÜ Prevo Holding, Port of Tallinn was under obligation to build an over €70m metal and general goods terminal in Muuga. After over five years of court disputes, Port of Tallinn paid Prevo Holding €2.8m according to an extrajudicial agreement.  Thanks to the compromise, the port escaped investment obligations and possible contractual fines.
In 2007, Port of Tallinn initiated an international procurement for the expansion of Muuga container terminal. Behind the new berth lines, the sea had to be filled in for about 27 hectares. For that, it was planned to haul over 1.3 million square metres of sand out of the sea. The procurement was won by KMG Inseneriehituse AS for €55m. The deadline was extended from the contractual 18 months to 24, and the cost ended up at €54.1m. The contractor applied for extra money to build a berth for using cranes larger than planned, wherefore €2.5m of reserves planned for unforeseen works were used up.