Juvenile shooter of teacher jailed for nine years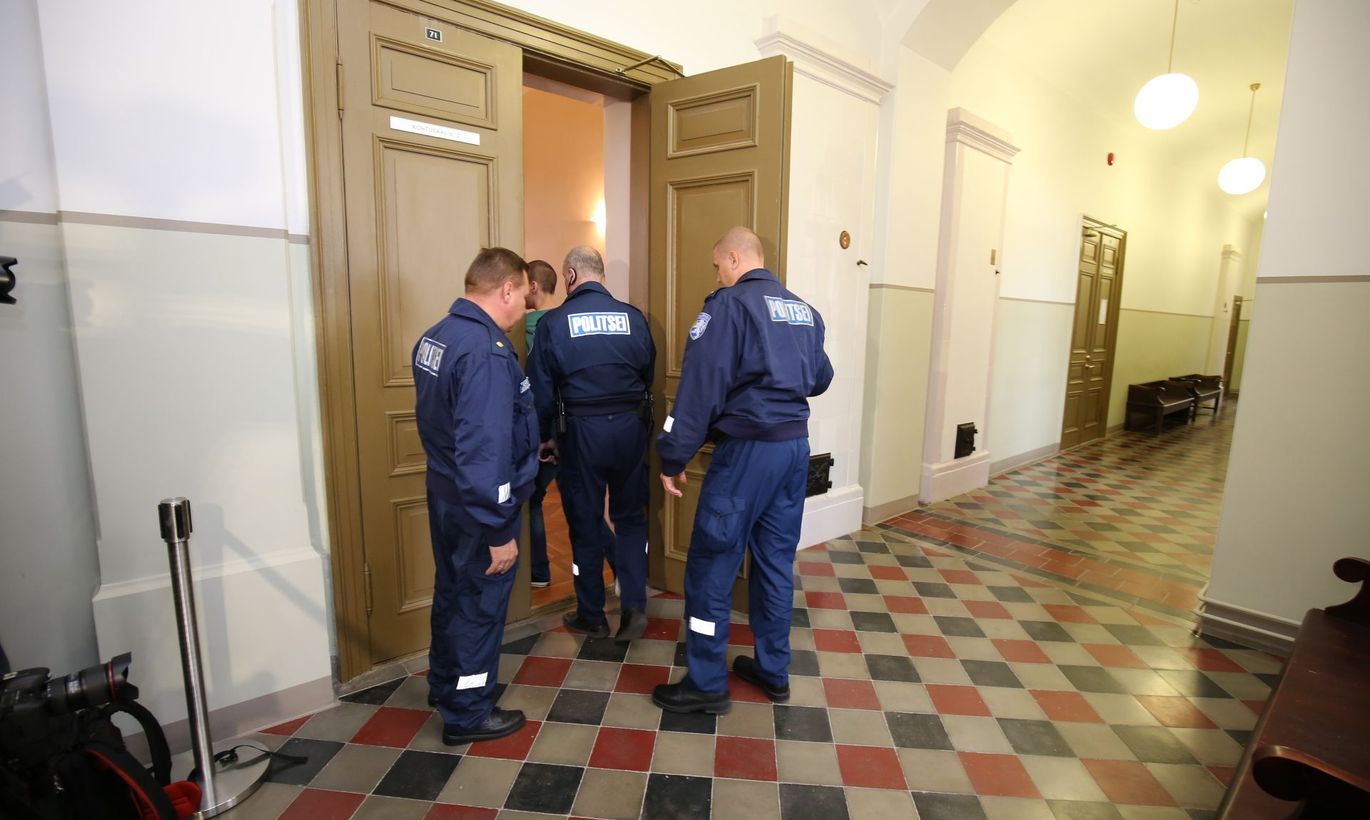 Today, court sentenced boy who shot his teacher last fall at German lesson in Paalalinna School, Viljandi for nine years in prison for murder. 
The court found the guilt of the boy now 16 in intentional murder and illegal use of firearm as proven, and for that he will have to spend nine years behind bars. The punishment is considered to have started on October 27th 2014.
Also, the court partially satisfied claims concerning non-patrimonial damage by those closest to the victim, ordering that the lad and his parents pay a total of €10,000 for the victims, €5,000 for both.
Today's court sentence may be appealed by parties at Tartu District Court.
By Southern district prosecutor's office senior prosecutor Kaire Hänilene at court session on October 9th, conviction of the lad in murder and a prison term of 10 years was asked for. Ms Hänilene said all evidence investigated in court support the murder was planned in advance and thoroughly thought through. The prosecutor found the teacher provided no basis for the violence against her, nor did she provoke him earlier neither on the day of the crime.
The prosecutor said maximal punishment of 10 years is the order of the day, considering the gravity of the guilt. She said mitigating circumstances were missing as the regret worded by offender cannot be considered sincere.
Lawyer for the lad Mihkel Gaver said the debate was not about whether the student caused death of the teacher, as he has pleaded guilty. Meanwhile, he found the teacher's behaviour was insulting towards the lad and the act happened out of long-collected emotions. Mr Gaver did not agree that the murder was planned long in advance. He listed mitigating circumstances such as cooperation with investigations, penitence and apology. Also, he said it must be considered that we have to do with a minor, and one with no earlier criminal record. Mr Gaver asked the penalty to be minimal and partially conditional.
To protect private lives of the minor accused and the victims, the court process launched in September 18th was closed for public. At the very beginning of it, the lad pleaded guilty in killing the teacher.
The accusation read that on October 27th last year the lad took key to weapons safe hidden in parents' room, used it to open the safe and secretly took his father's revolver Amadeo ROSSI-851 along with nine cartridges. The same day he took the weapon and cartridges with him to school.
At about 2 pm, during a lesson he repeatedly shot his German language teacher who died of the wounds. No one else was hurt in the shootings. As the police arrived on the scene to apprehend him, the lad resisted them not.
The accused is under arrest starting October last year.