Editorial: Riigikogu, shake the shame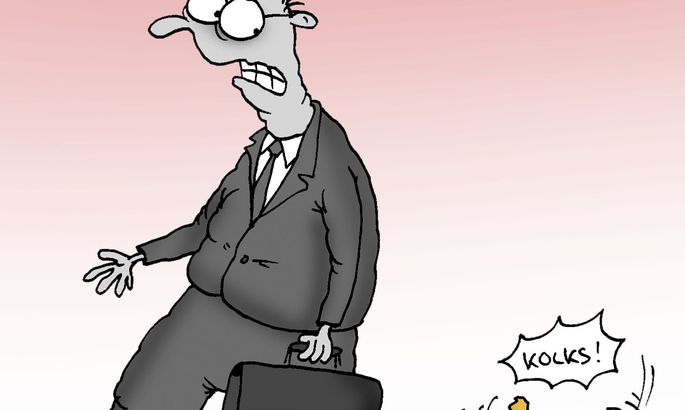 At Riigikogu, many are glaringly annoyed at media dealing with costs compensation. But Estonia is a parliamentary state and, regrettably, the behavior of elected representatives has over the years remained much the... same. Memberships come and go yet the issue remains to be solved to satisfy the public. Wisdom lacking, or willingness?
This Wednesday, Riigikogu's council of elders is supposed to settle the issue so the habit would stop kicking back. Might it not be getting a bit embarrassing?
Autos leased for family members, cash splashed on luxury cars, cheques in the realm of the incomprehensible...  The problem in individuals serves to smear the entire image of parliament of 101.
And they never ratified the code of ethics compiled by former membership. Last December, some sets of rules regarding proper behaviour were agreed upon. Among other things, the folder says members are to handle state assets «sparingly and intentionally, avoiding waste and unnecessary spending of money.»
Why then won't the board or faction heads call the deputies to order when ethics go down the drain like with Mihhail Stalnuhhin leasing wheels for wife? It's been done before, by people like Robert Lepikson, Janno Reiljan. Why the relentless repeat?
While the public would readily understand representation expenses including travelling due to work, the unequal treatment goes too far. As pointed out by entrepreneurs regarding leasing. Namely, by legislation the lawgiver is attempting to avoid leasing-related tax fraud by businessmen. An entrepreneur may use company car tax-free up to €335 provided he keeps a trips diary. On the one hand, the state does tough regulation. On the other, the regulators legalise own tricks.
In neighbouring nations, mechanisms for compensating deputy travelling are often rather complex. While overregulation would be better avoided, the elders have no other way than to set some specific limits to vehicle leasing. But even this they have done before, and for some strange reason the system never lasts. High time to shake the shame.
You guessed it: on cartoon, the can's labelled COSTS COMPENSATION.