Whale of a warehouse in Narva to boost e-trade in Estonia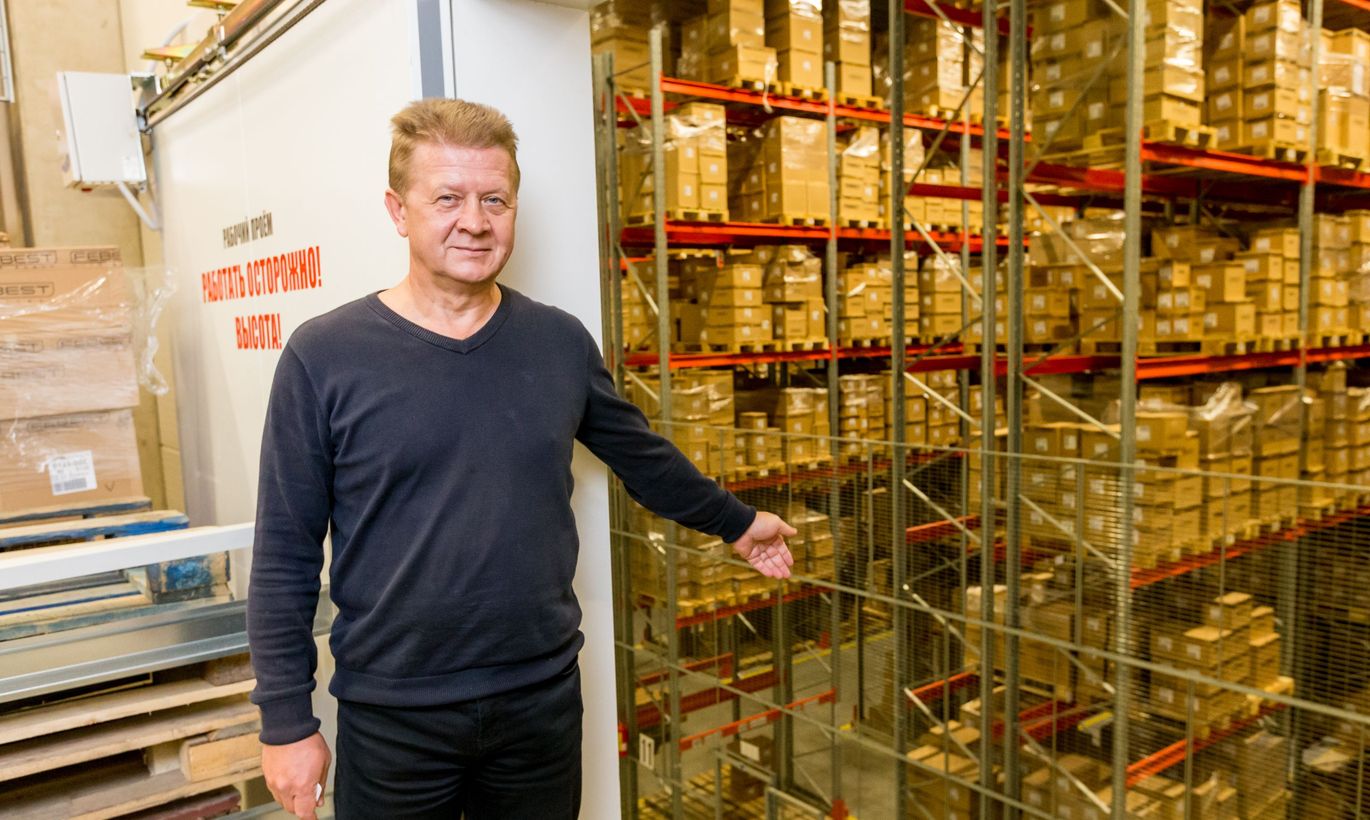 Come next year, web-stores in Estonia are faced with tough competition as Russians-owned Febest Europe Distribution establishes in Narva customs warehouse a distribution centre for global e-commerce giants. 
«We are in preparations to establish an international post-hub in Narva for such international web-stored as Alibaba (parent of AliExpress – edit) and eBay, in order to speed up transportation of goods for clients in Europe and Russia,» Postimees was told by Febest Europe Distribution logistics director Sergei Kudrjavtsev. «At the moment, talks are underway with partners. We are introducing accounting systems for the goods, products lines for sorting out the post will arrive at the beginning of 2016.»
According to Febest's plan, the e-store will send the most popular stuff like mobile phones etc to the Narva warehouse in advance. As a client in Europe or Russia files an order, he gets the item from Narva in two days instead of having to wait for 30 days for a parcel all the way from China.
«The one to deliver the goods will no longer be China Post, but Omniva or Russian postal service,» explained Mr Kudrjavtsev.
Up to now, close to 22,000 square metre warehouse, built two years ago, has been responsible for distribution into Russia of household appliances and car parts «Made in China».
Currently, the company is busy preparing third module of the warehouse complex for receiving the parcels, the 12 metres high area of which covers over 7,000 square metres. All in all, Narva will thus be able to receive dozens of thousands of various products.
As acknowledged by Estonian e-traders, the Narva business may make it tough for them. «For the local e-stores, this will spell even tougher international competition, but this is inevitable and cannot be escaped,» said Risto Eelmaa, CEO of Itella SmartPOST. «Better if the warehouse comes to Estonia than into Finland. We'll get extra jobs.»
Mr Eelmaa said it is important for e-commerce to be closer to clients with its goods so the supply times would be shorter. Thus, the Chinese have several intermediary warehouses in Europe i.e. a client orders an item from China but it is dispatched from London.
The coming of AliExpress and eBay warehouse will not damage the operations of Estonian local e-stores as local entrepreneurs are able to offer services unthinkable with international companies: payment by instalments, Estonian language based service, comfortable return of goods.  
«Rather, the large international warehouse will do us good by enhancing the business,» said Hansapost board member Taavi Rajur. «Probably, local e-stores will not need the services of the warehouse in Narva as they have already got their own warehouses and Omniva takes goods everywhere in Estonia within one day.»
Hansapost owns Estonia's largest 5,000 square metre e-commerce warehouse containing close to 30,000 various items.
Estonian e-Commerce Union said local traders would retain their market share – a half of e-commerce in Estonia – due to closeness with clients. «From an Estonian e-store one gets the goods in under 24 hours wherefore the local e-commerce will surely not collapse. Rather, the international competition will spur it on,» said Signe Kõiv, CEO of the association. «An advantage for the local e-trader will always be the Estonian language based client service, the fast and favourable return process, and in many cases the web and mortar combination where the client picks an item on Internet but does the final selection at the representation physically.»
Having recently established a joint company with China's largest privately owned courier company S.F. Express, Omniva said it was considering the option of intermediary warehouses for fastness' sake.
Meanwhile, the Estonian postal company isn't considering cooperation with Febest as yet. «We are in talks with potential partners and have not taken any decisions yet,» said Omniva communications chief Erki Varma. «On certain conditions, it makes sense to store e-commerce volumes from China to Russia and Europe in Estonia.»
At the moment, the bulk of the Estonian-Chinese joint company's business is made up by forwarding goods ordered from Chinese e-stores into various nations, mainly to Russia. In near future the company foresees increased volumes towards Europe. In the future, it is planned to expand the geographical destinations even further.