Editorial: a good day for Estonia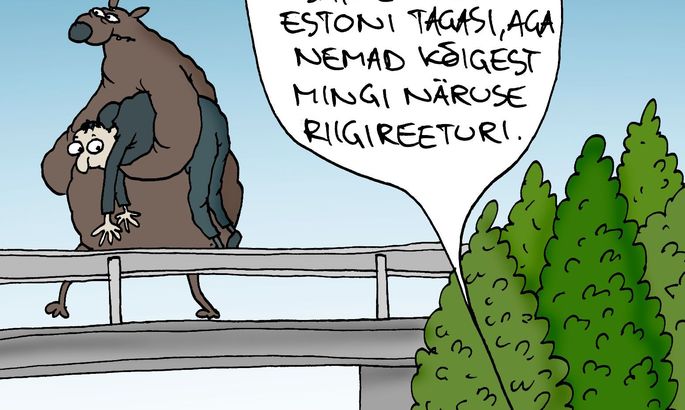 For Estonia, Saturday was a good day. Thanks to cooperation of lots of agencies and time consuming negotiations, Eston Kohver is home at last.
Not the interior minister alone – removing the yellow ribbon worn for Eston was the joy of hundreds and hundreds of Estonians in social media, such as had their profile pictures replaced for the symbol to show support. For Mr Kohver and his family, such support was at least something in all these months and indirectly helped for his release.
On our part, Estonia did all to send the world a message by the yellow ribbons: Russia has kidnapped a security police official and to get him back we are doing all in our power. Another aspect was the international support by allies and the solidarity, all playing together for the Kohver-Dressen swap on Piusa River border bridge to become reality.
The three components – good job by agencies, public support and visible solidarity by allies – played a vital role in the release. Meanwhile, in big politics, it is often the interests that decide. For Russia, what may have weighed in were the Ukraine-damaged position in the West, the sanctions, the global oil price, interests in Syria, the upcoming meeting with Mr Obama, and the speech in UN.
There is a fly in the ointment, however, and that's when it comes to availability of information. All the global news channels have to go by is the what Rossiya 24 filmed of the release of Eston Kohver, and with that what is spreading is the Russian version of what happened on the Estonia-Russia border over a year ago. Understandably, Estonian side wanted no media on the bridge. Even so, to get video materials it takes no media. In information war, good to think ahead...
But that's a triviality, really. Main thing's that Eston Kohver is home again, with his family. A valuable person has been retrieved. Amid the big and the political, how important to see the seemingly small. A home. A family.
Cartoon: Estonia won! While we got our precious Eston, all they have is some lousy traitor!