Russian supervisor kicks Estonian railway firm off tracks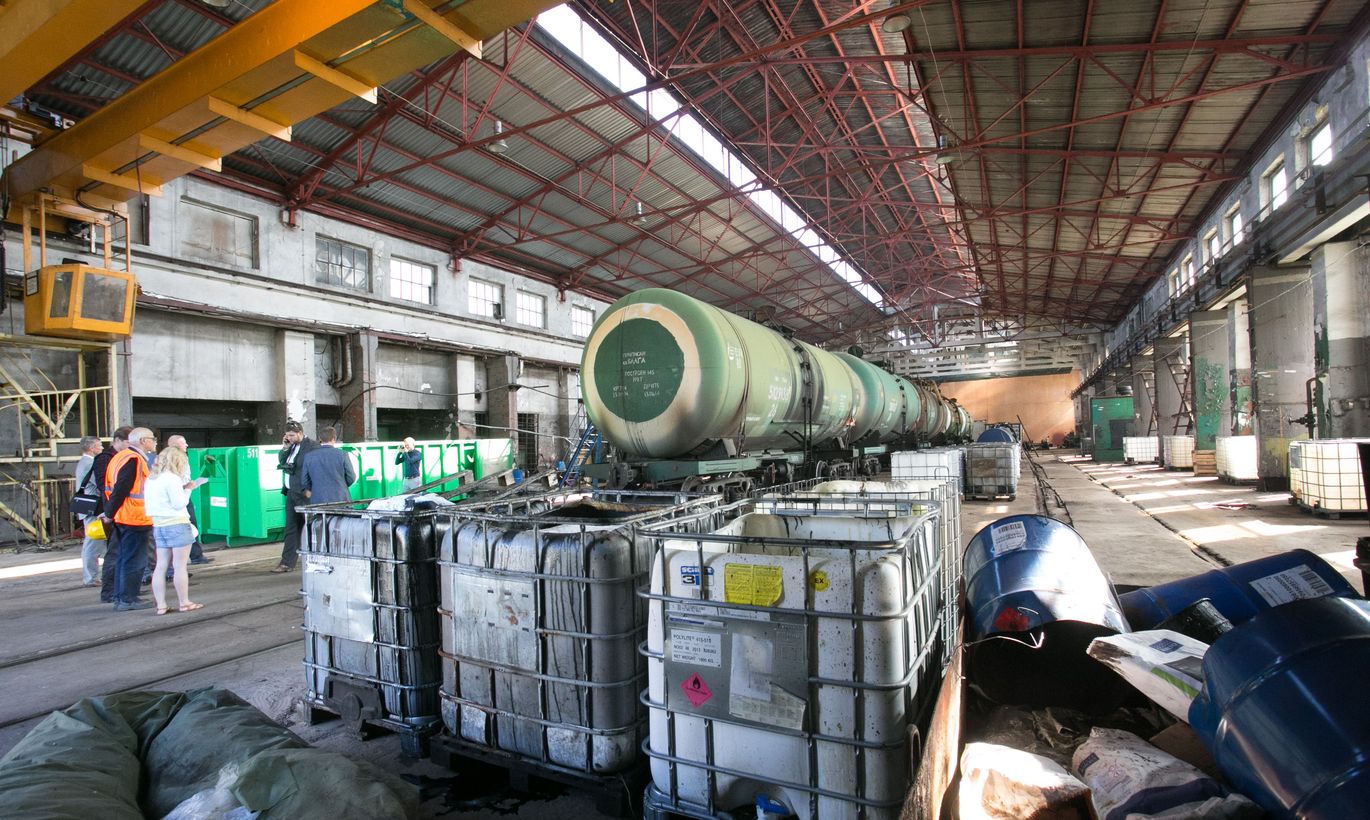 Starting mid-October, all cargo wagons repaired at EVR Cargo Tapa depot in 2015 are banned on Russian railways, signalling dire straits ahead for the firm with 140 on payroll.  
At the beginning of September, a cargo wagon went off rails on a siding at a station on Sverdlovsk railway. As the reason, Russian supervisors cite low quality repairs job by EVR Cargo at its depot in Tapa.
The telegram sent to Estonia remains unclear what exactly caused the incident, but railway companies are ordered to send all wagons repaired in Tapa for a technical check.
Exhaustive answers from EVR Cargo remained elusive yesterday. «To solve the problem, we have been given till October 16th,» the railway firm chief Ahto Altjõe told Postimees. «I'm on a mission abroad, at the moment, and cannot therefore explain in details.»
To explain their difficulties with comments, the company's chairman Andri Avila said the Russians were yet to forward details on what happened, and therefore EVR Cargo does not know anything about the alleged technical glitch. «It remains unclear for us what the check of the repaired wagons will be about,» said Mr Avila.
Mr Avila avoided explicit answer to questions regarding possible closure of the Tapa depot. «I do not want to talk about details as assessment of the situation is still underway,» he said. «In worst case, the impact on company will be big.»
Last Saturday, Estonian Railways director-general Sulev Loo sent letters to all Estonian railway firms to notify them of the limitations imposed by Russian Railways. Still the administration of Estonian Railways failed to provide explanations regarding the impact of what happened.
Estonian railways chairman Raivo Vare said the ban imposed on Tapa depot will not take substantial toll on transit flows via Estonia, but will have a negative effect on EVR Cargo.
«This is a blow below the belt,» said Mr Vare. «As problems with one wagon are no cause to ban use of all wagons, I smell competitors and market struggle for which all means and reasons are welcome, from the political to the technical.»
Due to the rapid shrinking of Russian economy, carriage of goods on railways has gone into steep decline, leading to a notable glut of cargo wagons. One competitor less would bring ease to many wagon owners, as well as repair depots in the region.
Though Russia's 1,520 millimetre width railway features 326 repair firms like EVR Cargo, the company's business plan treats the two closest depots as main competitors.
These are Valga Depot owned by Oleg Ossinovski's Skinest Rail, and the region's main railway equipment repairer Daugavpils Lokomotivju Remonta Rupnica where Mr Ossinovski has a holding via Spacecom. A comment by Mr Ossinovski regarding the accident befalling EVR Cargo proved elusive yesterday as the entrepreneur answered not the phone call by author.
A major client of Tapa depot, the railway firm Leonhard Weiss RTE of German origin thinks the steps are political.
«Tapa depot is the best price/quality ratio company in the region which does an excellent job,» said the company's CEO Kalle Kask. «As for our company, Russia's decision has no effect as due to the economic situation in that country we have closed down our Russian subsidiary and only use rolling stock repaired in Tapa on Baltic market.»
EVR Cargo owns 3,000 railway wagons which are doing their rounds on the vastness of Russian railways. At the depot in Tapa, nearly 1,000 cargo wagons are repaired yearly. Of these, two thirds are their own.  
If was just a month ago that the state owned rail transporter EVR Cargo announced it was investing €2.5m into the Tapa depot to build a painting and washing shop. All in all, 140 people are working at the depot, who have laboured under industrial facility conditions dating back half century. In the new shop, the primary plan was to repair, clean and paint not only railway equipment, but tanks, military technology and heavy goods vehicles.