Savisaar's earlier scandals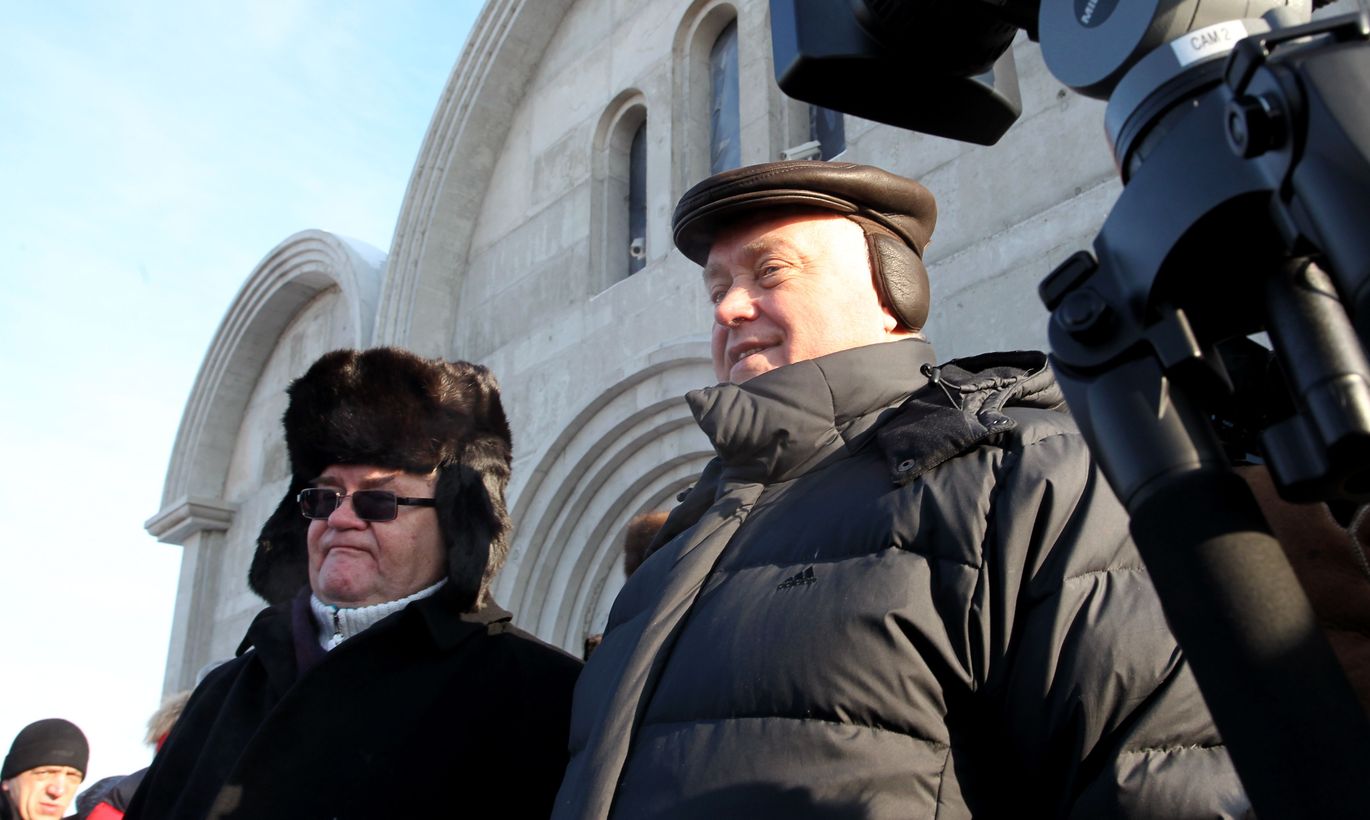 Among Estonia's top prominent politicians, Edgar Savisaar became known as engine for creation of Popular Front of Estonia (Rahvarinne) as the nation was regaining its independence. Afterwards, however, he has been linked to several scandals while remaining the most popular political figure in the land. 
As Centre Party was created on October 12th 1991, Edgar Savisaar rose to be its chairman. In October of 1995, he stepped down due to the so-called tape scandal.
At searches on September 22nd 1995, documents and audio and video recordings were discovered and confiscated in facilities of private detective bureau AS SIA in Välja St 20, Tallinn, as evidence that the agency's staff was involved in illegal surveillance. On some of the audio tapes, conversations between Estonian politicians are recorded whereas in all of them the voice of then interior minister Edgar Savisaar is featured.
On October 10th 1995, then adviser of Mr Savisaar Vilja Laanaru (later Mr Savisaar's wife Vilja Savisaar) declared it was her who secretly recorded the scandal-triggering conversations between the politicians. Also, politicians had been covertly surveyed and eavesdropped upon in a governmental residence.
Mr Savisaar was accused of illegal recording of conversations between himself and other politicians. Due to the tapes scandal, the second government of Tiit Vähi stepped down and Reform Party got into the government in the place of Centre.
For a while, Centre was chaired by Andra Veidemann. On March 30th 1996, Mr Savisaar regained leadership of Centre and has maintained the post till today.
-Cooperation agreement with United Russia
In 2004, Centre entered a cooperation agreement with Russia's power party United Russia. In Estonia, the treaty came under severe criticism and was opposed by members of almost all parties in the parliament.
Several members of Centre faction in Riigikogu opposed the treaty and wanted to leave the party.
Then member of Riigikogu Res Publica and chairman of foreign affairs at Riigikogu, Marko Mihkelson wrote in an opinion article published by Portimees that by Centre and United Russia's cooperation treaty Russia had fulfilled its long-time dream to have its political arm extended into Estonia.
On December 21st 2010, security police published an earlier classified document revealing that Russian Railways president Vladimir Yakunin promised Centre chairman and Mayor of Tallinn Edgar Savisaar and Tallinn deputy mayor Deniss Boroditš that Centre would get €1.5m of support for parliamentary elections. Among others, deputy mayor Deniss Boroditš had to take responsibility for the forwarding and the legalisation of the money.
In security police materials and Estonian media, Mr Savisaar was therefore described as Russia's agent of influence.
Centre chairman's debt and honorarium scandal was triggered in July 2013 as an Liechtenstein businessman Peter Kaiser, having lent Mr Savisaar €174,000, decided to not reclaim the money. Afterwards, Mr Savisaar's lawyer Oliver Nääs explained that the Mayor paid the loan out of proceeds from writing books.
However, as soon as February 3rd 2011 security police launched criminal procedure to investigate activities by Mr Savisaar on basis of money laundering clause, and on February 9th Northern district prosecutor's office filed a letter rogatory to Swiss law enforcement authorities to obtain data regarding people and firms related to Mr Savisaar and his loan from Swiss banks.
In his statement of economic interests published in State Gazette (Riigi Teataja) in 2013, Mr Savisaar specified two loans; one €31,955 and 82 cents, the other €173,550 and 81 cents. In the declaration, it was stated that the loans are declared as income due to cession of the claim by creditor.
According to the mayor's lawyer from law office Lextal, Mr Savisaar had had one loan cancelled for €173,551 which Mr Savisaar had declared as income and paid income tax on it. The lawyer said Mr Savisaar got the money as honorarium for his book «Tõde Eestist» (The Truth About Estonia).