Petition for Port of Tallinn ex-CEO's release from custody rejected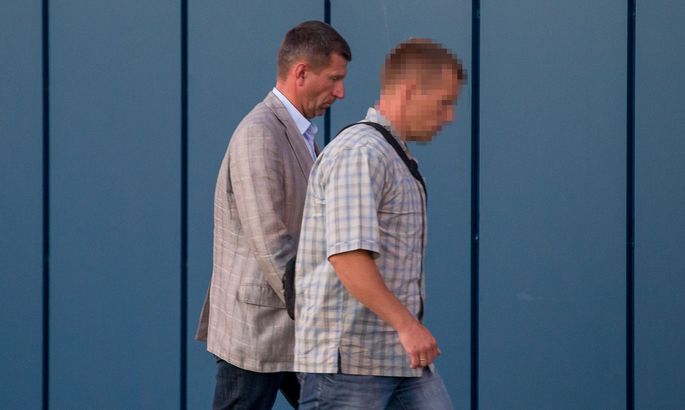 The second-tier Tallinn Circuit Court did not release the former chief executive of the Port of Tallinn, Ain Kaljurand, who was taken into custody at the end of last month in connection with an ongoing corruption investigation at the state-owned company.
Kaljurand's defense attorneys Leon Glikman and Paul Keres on Tuesday asked the court to revoke the arrest warrant issued for Kaljurand and replace it with electronic surveillance. The Office of the Prosecutor General opposed this step.
The ruling can be appealed in the Supreme Court within 10 days.
The lawyer of Allan Kiil, the other management board member taken into custody in the Port of Tallinn corruption case, has likewise applied for his client to be released from custody and to be subjected to electronic surveillance.
The Internal Security Service (ISS) detained Kaljurand and Kiil on Aug. 26. The court on Aug. 28 decided to remand both men in custody. The former Port of Tallinn executives are suspected of accepting bribes on a large scale over a period of several years.
On Aug. 26 three more people were detained as suspects in bribe-giving and three others as suspected accessories to bribe-giving as part of the ongoing inquiry, but they were later released.
Although the criminal investigation in connection with the actions of Kiil and Kaljurand was launched this year, the collected evidence suggests that possible corruptive transactions extend as far back as 2009, the Office of the Prosecutor General said. At the center of suspicions is the ferry tender, specifically the order placed for ferries in Poland.