Editorial: something's gotta change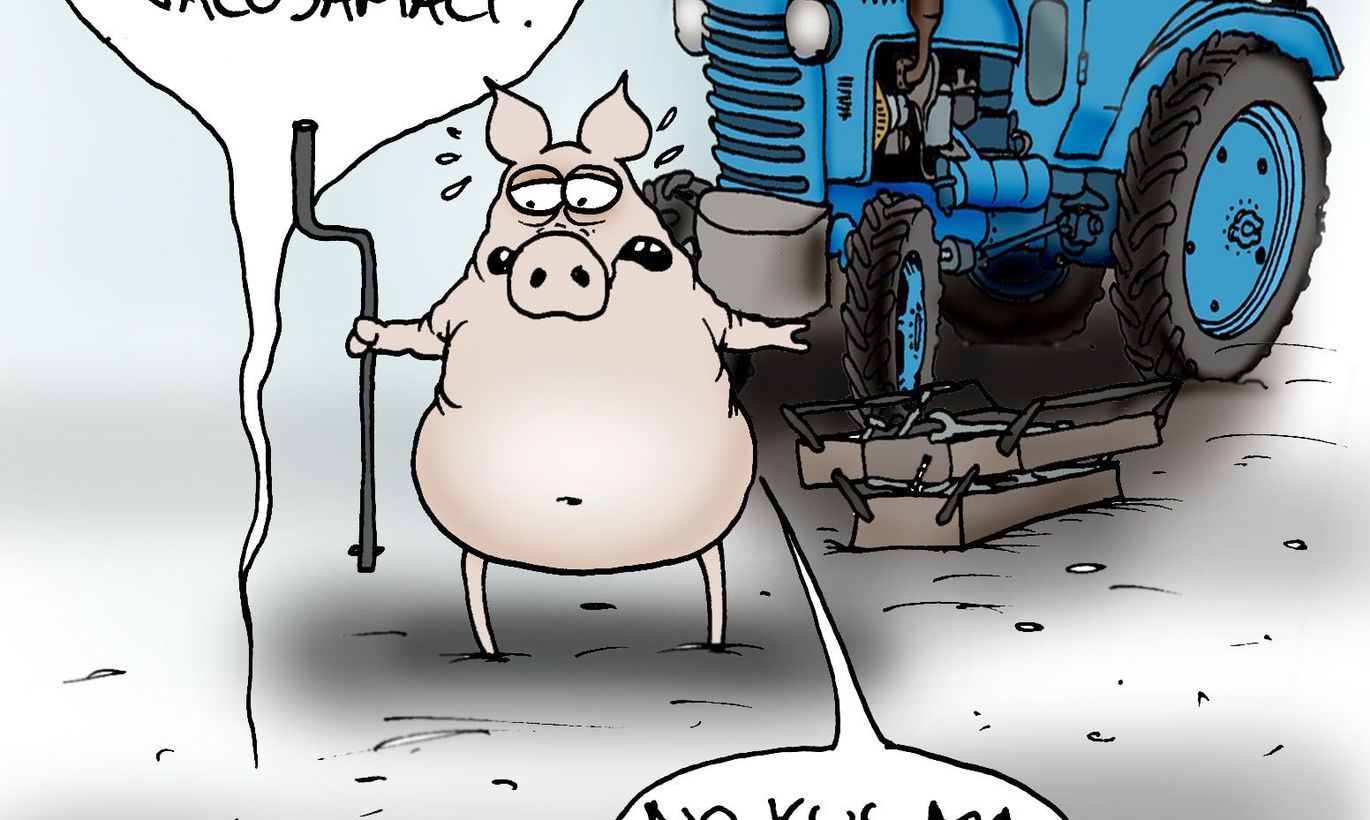 Patience is wearing thin, signalled farmers' protest at Toompea yesterday. can't go on like this. As costs keep exceeding income, unlike other businesses farmers lack the option to temporarily halt operations.
In most other fields, it'd be easier: machines can be mothballed to wait for better times. But how do you tell the cow to please hold the milk? Going to the butchers would spell the end of the farm. Hard to argue with this.
The issue has several facets. Partly, the current situation is because of facts: changes on global market, swine fever, the Russian food ban.
All could have been foreseen and prepared against. Didn't happen. As Estonian dairy strategy was approved in 2012, none foresaw the developments. While specific worldwide tendencies fatal for agriculture may be difficult to detect, we could always prepare for the unexpected.
The three issues listed did not touch Estonia's farmers alone. Even so, the hit is heaviest for those in Estonia and other new members in EU. With the older member states, farmers have their investments all covered, the EU support is much larger and, what's most important, lots of governments have already taken steps and handed out crisis support.
Last Friday, Tartu County farmers leader Jaan Sõrra said is all, telling Postimees that the tractors are coming to Toompea as farmers have two options left: lay down their lives' work or come to the streets.
Indeed, it's not just the issue of the situation shaped by the various objective circumstances converging. The issue is much broader: what about Estonian agriculture if the up-to-now farming policy can only talk about support size and distribution while lacking any perspective. An understanding is missing of future of Estonian agriculture, and how the common European agricultural policy should advance.
In his address to Riigikogu yesterday, President Toomas Hendrik Ilves called upon parliament and government to act as ally to farmers and find options for swift support whether by emergency crisis aid or even transitional support.
Verily: the problems ballooning in agriculture are not about the survival of a branch of the economy but rural live as such.  
On cartoon, cat asks hog why not demonstrating at Toompea as one directly affected. The pig blames farmer who left it the bad tractor...