Ossinovski and his several sorry options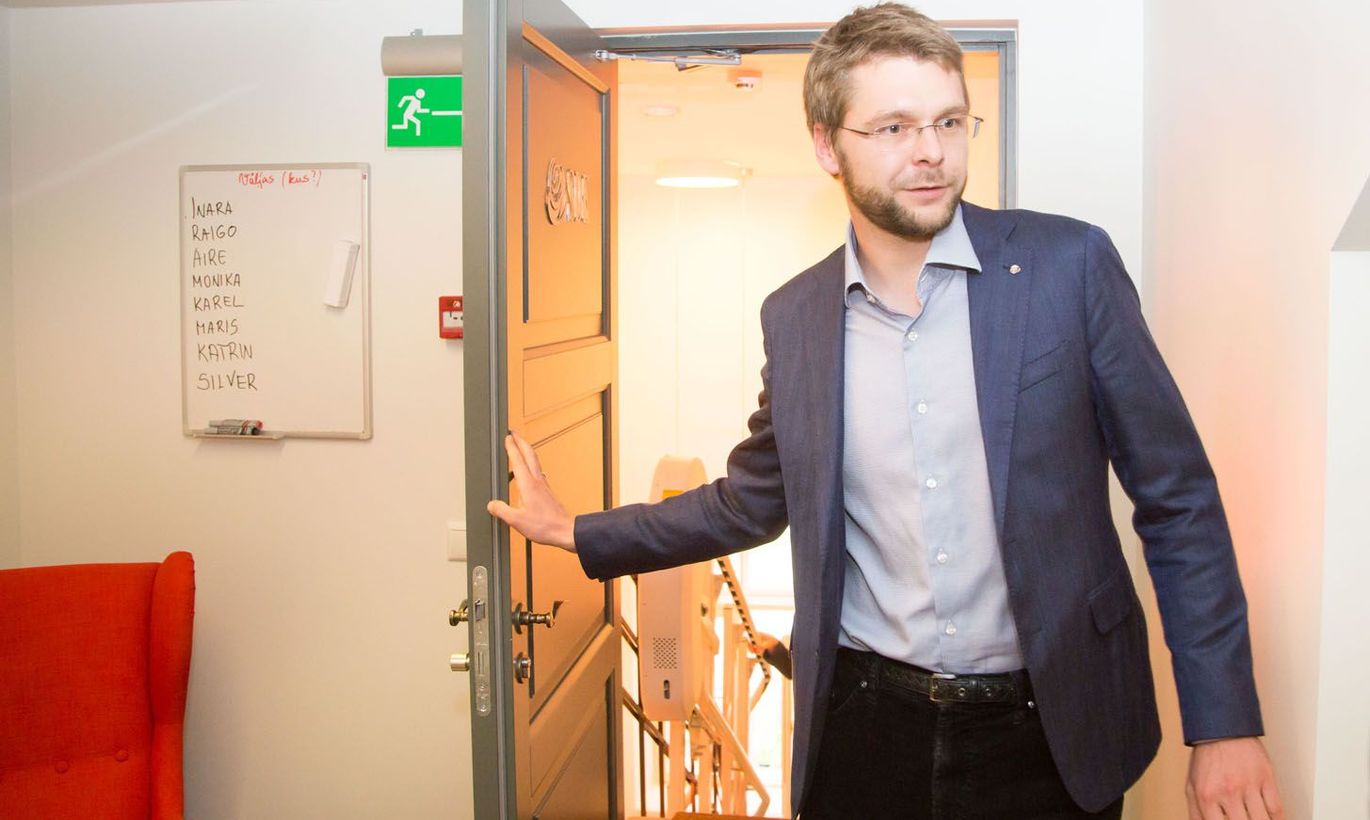 In the Hesitation Coalition handed at least some extra time to rule, the Soc Dems chief Jevgeni Ossinovski has an opportunity to show himself a team player and aim for truce in government and own party. 
Come Monday, Prime Minister Taavi Rõivas goes to Kadriorg to propose that President Toomas Hendrik Ilves appoint three new ministers: Jevgeni Ossinovski for health and labour, Liisa Oviir for business and Hannes Hanso for defence. In all likelihood, that very day the ministers will be sworn into office before Riigikogu.  
According to Mr Rõivas, the coming of Mr Ossinovski into government is a decision good and logical, making cooperation easier. «According to the agreement, each party has the right to appoint its own ministers,» said the Prime Minister. «I thank the outgoing ministers for the work we have done together and I wish the new ministers a swift acclimatisation.»
The changes in the Soc Dems governmental delegation rose to the agenda after the party opted to continue in the coalition, after which the current business minister Urve Palo announced her resignation.
While the party leadership convened the last Sunday but one opted, in the pragmatics vs idealists clash, to stay on in government and the meeting ended with a measure of peace, the board meeting hastily summonsed for Saturday night served to only stir the tensions. «The distribution of the ministerial portfolios made the confrontation even more glaring,» admitted a board member. «Sure, Mr Ossinovski has secured a mandate to lead the party and has a full right to compile his team, but what also became obvious were some kind of new norms for behaviour: are we in Orthodox or Lutheran cultural space now, difficult to tell,» thinks another attendee at the meeting. «No need for exaggerated emotionalism, but many will now bear this stamp in their mind how our things will be done from now on.» If as late as Friday noon soc dems board members had no idea that Mr Ossinovski planned to convene on Saturday, people like the Riigikogu speaker Eiki Nestor and culture minister Indrek Saar had no chance to even react being abroad. Thus – two opponents less for Mr Ossinovski.
With a week to go as labour and health minister, Rannar Vassiljev is in good standing inside the party and swapping him is incomprehensible. And, casting in this present security situation aside the defence minister Sven Mikser – in eyes of people super-experienced in the domain – Mr Ossinovski assumed a hundred percent of the responsibility. This will make him or break him, as party chairman. As will the issue, as related to his behaviour, of speaker Eiki Nestor becoming the next President should the latter decide this to be his ambition.
The Ossinovski-adventure comes with various facets: in a way, he snubbed the Centre and the Free alike, having secured agreements with both. To the other two in the current government, he laid bare his pattern of behaviour. Leading the party militantly and «myself», at some point Mr Ossinovski may have to admit that the experienced Mikser-team has outsmarted him, long term. His ambitions amounting to party chairman and prime minister seats, Mr Ossinovski quietly launched his mission, beginning by leading the inside-party opposition to then take chairmanship from Mr Mikser and rise to prime ministerial candidate. But not now, not today. Rather, the idea is to run for mayor of Tallinn at local elections and trying to snatch the Russian votes from Centre. Centre may indeed buddy with Mr Ossinovski, but they are actually standing for largely the same electorate. Or after the 2017 local elections, as now the time till next Riigikogu elections is too long – during it, one may lose momentum, encounter scandals, or face responsibility of unpopular governmental decisions. And, over time, any government will have such decisions to take.
Mr Ossinovski started out right. He stayed away from government, opted not to vote for them in the spring thus gaining popularity among comrades within party such as were disappointed in Mr Mikser's political moves and him being a Reform «poodle». Even so, by waiving to run for chairman, Mr Mikser turned the tables. Now, Mr Ossinovski has several sorry options to steer clear from: whether to raise social democratic profile risking to be the chairman who leads the party into opposition, or becoming himself the spokesman for coalition compromises which may lead to identity crisis among the soc dems – split and confused as they already are.
As for Reform and IRL, they hope that for a time at least the coalition can continue in current shape and focus on state budget talks, for instance. With Mr Ossinovski now in the government, the partners are rather pleased as when included in the governing process the picture gets clearer of Estonian options and thus the causes to criticise from sidelines will thin. Meanwhile, they will have to consider that though for a while the inside-party-war will get dialled down, it will keep smouldering beneath the ashes and as minister he will have less time to lead the party. This latest round of handing out and grabbing portfolios only served to spawn more discontent.