Photo by Estonian picked picture of the day by NASA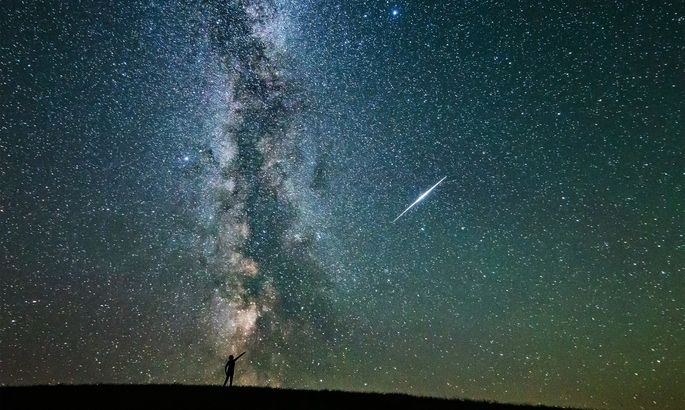 Yesterday, NASA picked photo taken in Võru County by Estonian photographer Martin Mark dating August 24th as image of the day.
Is the person on the picture casting a lightning? asked NASA in text attached. And answered «No» as the individual is indeed pointing at a flash from communication satellite Iridium as its antennae reflect sunlight.
As a rule, the flash lasts for a couple of seconds. Mark told Postimees he never expected the NASA spotlight. «I did send it everywhere the day after, including NASA, and now a few days ago I got their notice that the photo had been included someplace where somebody picks the image of the day,» he said.
That's all the info NASA gave him. As for the image of the day thing, the man discovered it himself. And was «happy about it.»