Ain Kaljurand – from country home to custody in city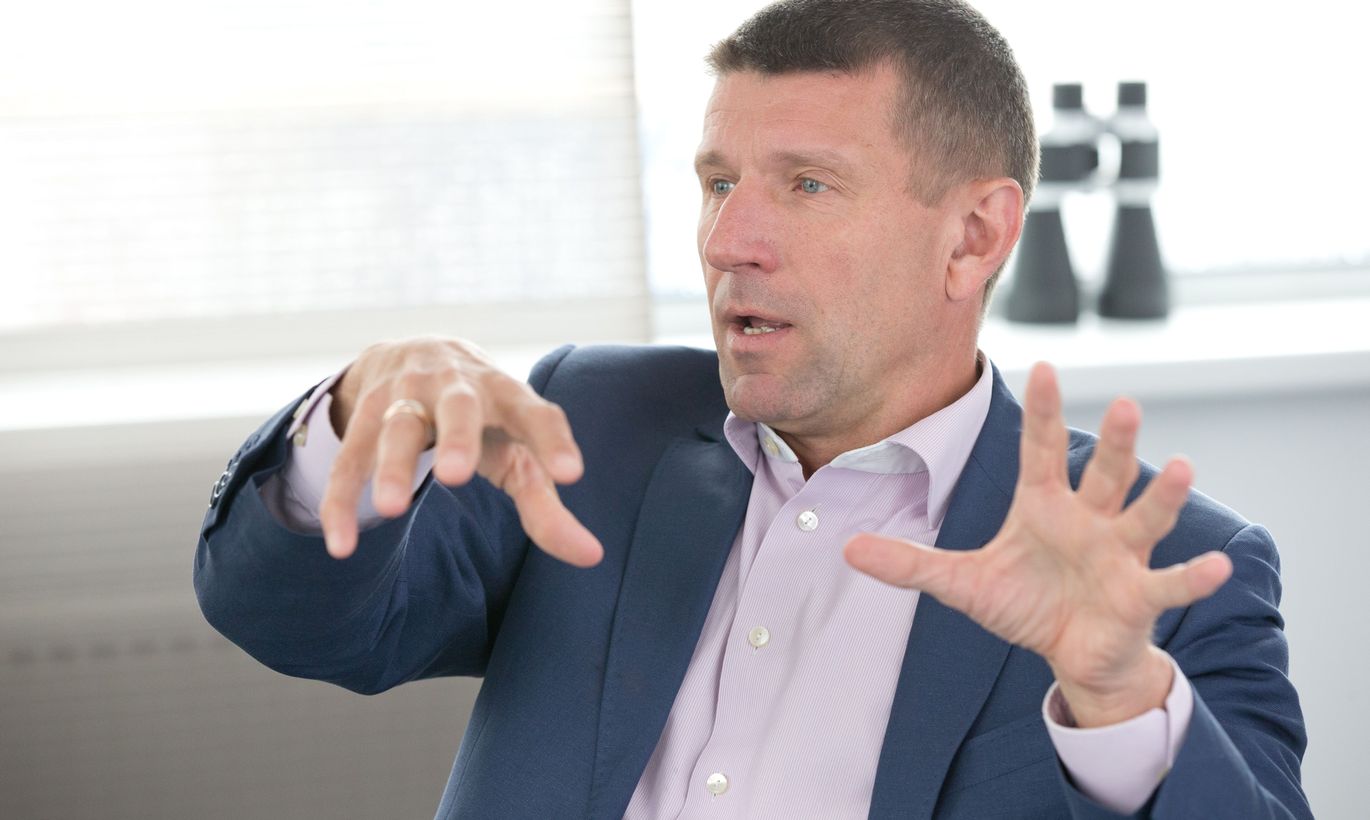 Yesterday morning, as was his custom during the ten years at Port of Tallinn helm, Ain Kaljurand (50) drove off from his mansion in Pudisoo Villahe, Kuusalu Parish, to be at work early. To be met, as five other employees, by security police officers. 
From there, the day unfolded altogether different than the past decade filled with talks (which Mr Kaljurand recently said he enjoyed), meetings, and conversations with ministers and partners.  
Mr Kaljurand has never pushed to be in the limelight. A graduate from Estonian Academy of Agriculture in 1990 as mechanics engineer, he rose to be marketing manager at Estonian Railways after a sting of unnoticeable jobs, himself surprised at the turn of events. «A middle-manager, with whom such promotion has been surprising. Skilfully, he has managed to surround himself with obedient soldiers,» said a person close to Mr Kaljuand for years.
The peak, however, was yet ahead – seated as SEO of a large state enterprise, among the best paid at that. For the past year, Mr Kaljurand has made €8,800 a month.
He was doing well and was paid well, many wondered yesterday. Adding that they never would have suspected that he wasn't an honest guy. Many a businessman, amazed at the developments yesterday, said Mr Kaljurand was always pleasant to be around, and a good communicator. A well-mannered man, having found his wife at a local folk dance group, they still were active members after all these 15 years.
His home in the picturesque Pudisoo Village is not seen from main road. Driving up, having passed some smaller houses, one beholds a nice manor with a wide staircase. Surrounded by diligently restored farmhouse buildings complete with flowerbeds and all neat and tidy. Land register says Mr Kaljurand owns close to 30 hectares in Pudisoo.
The rest of real estate is not as fancy. In Tallinn, as some acquaintances seem to remember, the they dwelled somewhere near Song Festival Grounds. Last year, however, the port CEO purchased a flat in Kadriorg, to the tune of a hundred square metres at Koidula Street. The couple also owns a flat in a new apartment house near Open Air Museum, Tallinn.
According to official registers, Mr Kaljurand owns no holdings in any company – he only sits at councils of companies related to Port of Tallinn.