Ferryboat traffic takeover spawns bribery scandal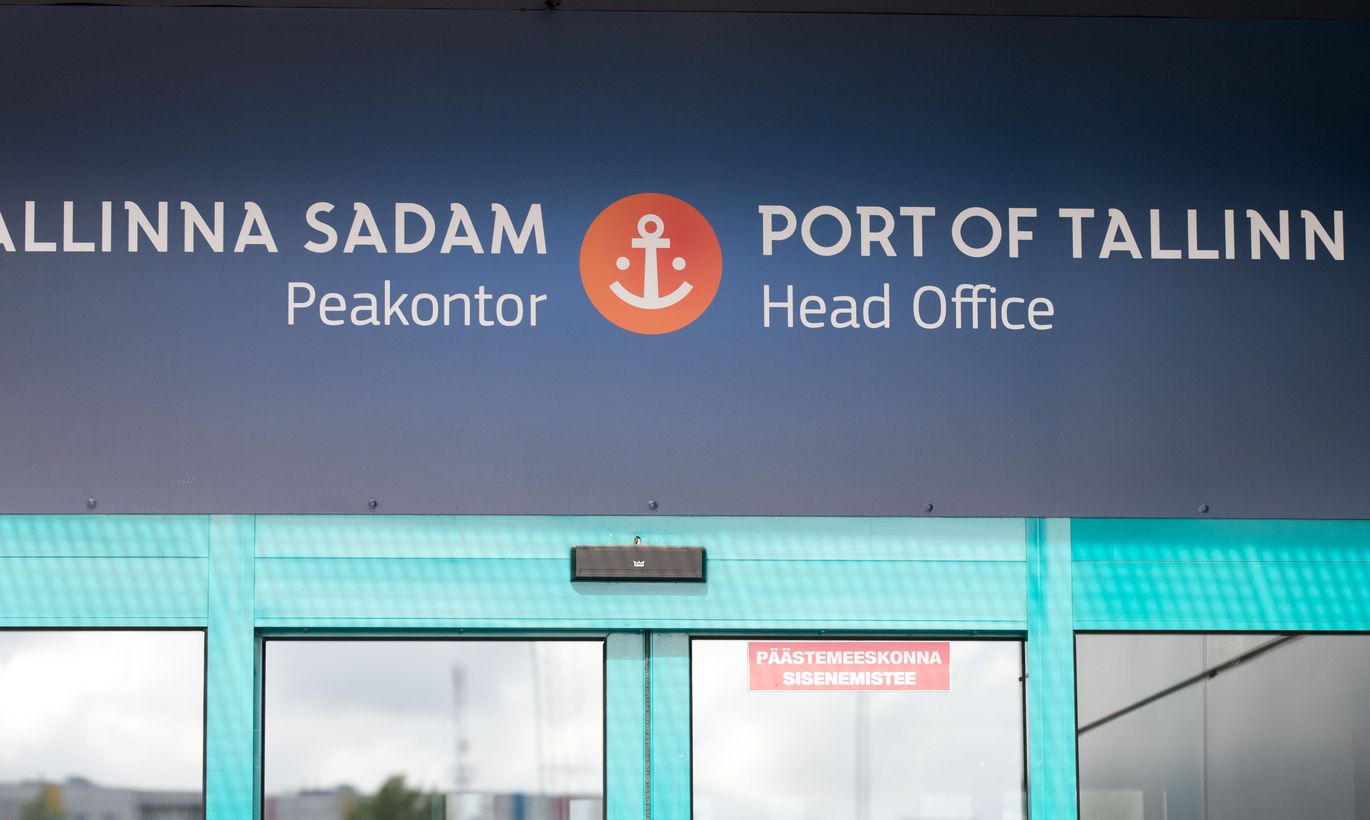 A major part of the Port of Tallinn corruption scandal that erupted yesterday is linked to rearrangement of mainland-islands ferryboat traffic. Millions have been pocketed.
For a business moving hundreds of millions and enjoying full support by political leadership in the land, corruptive temptations may be abundant indeed. As evidenced by yesterday morning news about arrest of Port of Tallinn managers.  
Should suspicions of security police and public prosecutor's office prove true, Ain Kaljurand and Allan Kiil have decided to turn a politically supersensitive project into personal gain. According to data obtained by Postimees, a substantial part of security police's top confidential criminal investigation concerns the very ferryboat megaproject which was granted to port's authority a year ago to be taken over starting October 1st 2016 from the entrepreneur Vjatšeslav Leedo.
Surprisingly, this was known to top politicians formerly involved in deciding the issue, informed by security police of their interest towards activities of Mr Kaljurand and Mr Kiil. As time went by, the information became more specific and the investigative procedures the more directed.
Warned during procurement
As for then economy minister Urve Palo (Soc Dems), she was allegedly simply warned by security police during the procurement as to potential corruption of port managers in the project. Stepping into her shoes, the next minister Kristen Michal (Reform) was informed of a specific suspicion of crime.
As by then the ferryboat procurement's fate had been decided, all the economy/infrastructure minister Mr Michal could do was to watch the noose pulled tighter – smiling the whole way thru. 
The council of the port knew nothing of the investigation underway – as assured the media, yesterday, by all council members available for comments, both politicians and businessmen.
People possessing inside information have repeatedly pointed towards corruption hazard with the vessels being built in Poland and Turkey. Simply put: it ain't no secret that large deals come with a price. Of the €120m deal (the price for building the four ferries – edit) the decision maker may afterwards receive five to seven percent i.e. six million euros minimum.   
A telling thing took place at a large shipping fair in Germany this summer, where Turks offered outright cash to participating Estonian businessmen to get the deal. To which the businessmen replied: with this problem, you must approach contacting entity i.e. Port of Tallinn.  
The incident is an illustration of attitudes towards Estonian mariners, while is obviously not the correct clue. Firstly, Margus Vanaselja – the CEO of Baltic Workboats monitoring the building process – was left out of the investigations altogether. «We are doing a diligent job and must fear nothing,» Mr Vanaselja told Postimees over the phone. «To my knowledge the reason the vessels were not built in BLRT linked to Estonia, but abroad, was simply that Mr Berman (BLRT owner Fjodor Berman – edit) put it bluntly to Kaljurand: he would not build these ships in two years.»
Secondly, none of the six persons arrested as suspects in giving and arranging the bribe is a foreigner. They are inhabitants of Estonia.
Thus, other variants related to ferryboat lines remain, such as creating a brand new ticket sales system for €1m or some other side-projects.  
Meanwhile, corruption related to takeover of ferryboat lines is not the only aspect of this criminal investigation, but other activities of port managers are under scrutiny as well. Yesterday, this was repeatedly stressed to Postimees.
Port of Tallinn has dozens of large projects underway – into any of these, hidden economic interests of management may be sneaked craftily, stuff like expansions of the port, building new terminals or simply charter parties.
What happened to make security police, having kept a close eye on the port management activities these past few years, layout its cards at this particular instant, we know not. We are also in the dark as to how the corruption is covered by evidence. However, to the knowledge of Postimees, a couple of other cases with criminal suspicions have arisen after the ferryboat competition.
In their comments, prosecutor's office and security police remain subdued for the time being, having their entire resource engaged yesterday in searches and initial interrogations.
As we now, the security police had to search Estonian businessman Oleg Ossinovski as related to a Latvian corruption case involving former chief of Latvian Railways.
Add to this the somewhat extraordinary news for Estonia, how the port management this year unexpectedly decided to pay €2.8m to «comfort» Mr Ossinovski's close business partner for the port not building the a metals terminal at Muuga Harbour as promised – and the question arises if the two incidents might be linked regarding the investigation. The investigators said they would utter initial explanations today, having interrogated the persons involved.  
Whole government under fire
In the political sense, all three coalition parties are under fire right now. Firstly Reform, Mr Kiil being a member. The port council is lead by Reform-member Remo Holsmer, the former chairman was also from same party (Neinar Seli) and overall the port is seen as a bastion for Reform.
The Soc Dems are embattled because of business minister Ms Palo. The security police having warned her of risk hazard during the ferryboat competition, why did they not draw conclusions and slow the process down? The opposing ranks i.e. the team that supported Mr Leedo wrote the ministry a memo on all violations already committed during the competition, but the process powered on.
In the person of Juhan Parts, IRL is the initiator as if. During him as economy minister, things started to really roll regarding rearrangements with ferryboat traffic.
Obviously, the whole port bunch has been able to operate with a bragging sense of security. Believing to be protected and covered by politicians. Believing to not be bothered when the public order for ferries will be fulfilled. For whatever price.