Estonia enriched by 700 islands in sea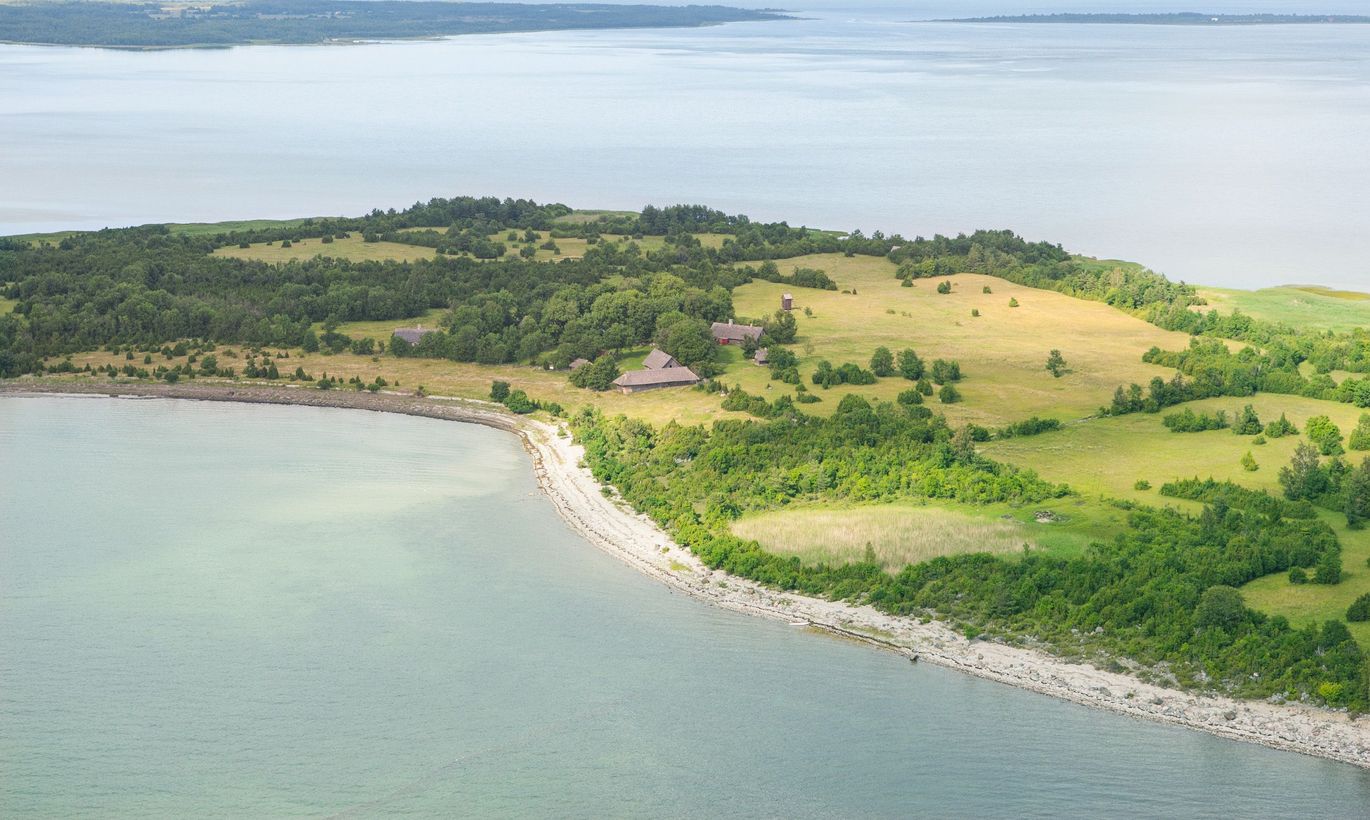 Till today, kids in Estonian schools are taught that our coastal waters hold 1,521 isles. Land Board, having applied precision measurements, has added almost a third. The new number is 2,222. Easy homework, children! 
Add the islands in internal waters, and the total is 2,355 i.e. a lot more than we guessed. To cool our emotions, Environmental Board adviser Roland Müür would have us remember that mere 318 of the islands in the sea exceed a hectare (10,000 square meters) and lions' share are nameless.  
Through the ages, Estonians have enjoyed bragging before Latvians how rich we are in sea islands and that they have none. Mr Müür says the do have one. «It's the island of the lighthouse park created near Cape Kolka, at end of 19th century,» he explained.
The increase is due to better measuring instruments. «In Soviet times, the topographical map scales were 1:50,000 and 1:25,000, and even 1:10,000 occasionally,» said Mr Müür. «Today, the methods are significantly better. It's aero photos and laser scanning while the height of the islands is measured as well.»
Accordingly, Land Board PR-chief Agnes Jürgens is able to specify, citing data of 2012 measurements, that Estonia has a total of 2,355 islands and islets located in the sea, Lake Peipsi, Lake Võrtsjärv, Narva River and Narva reservoir. An added factor to modern measuring devices is land surface having risen in North and West Estonia since the Soviet time data was recorded.  
The next «census» is already planned for 2020 and the numbers are rather sure to change again. Not by a leap like this one, though...
According to Estonian Encyclopaedia published in 2002, the majority of islands in Estonian coastal waters are located in the West-Estonian archipelago – and this continues to be the case.
While islets keep coming up and going down, the total area has increased, said Roland Müür. «It is interesting to watch the changes in costal lines of the islands,» he said. «Comparing the Soviet time maps with what we have today, some islands have had their area altered by 30 percent. In some instances, islands gave merged, like three becoming one.»
What makes an island an island? Environmentalist and nature photographer Tiit Leito says that «at medium water level the perimeter must be 25 metres, if I remember correctly.»
Historically, the Estonian name for islets off Western coast is laid. For centuries, three of such – Saarnaki, Hanikatsi and Kaevatsi – sported a permanent human population.
Mr Leito says a large part of islands and islets have private owners. Often, an entire island belongs to one individual or family. Thus, occasionally some uninhabited islets end up on sale. «In the Hiiumaa islets protected area, only Kõrgelaid and some strips of others are state owned, the rest is in private ownership,» explained Mr Leito.
Meanwhile, over 2,000 islands in the seas are under total natural protection, spelling strict restrictions. Should an islet feature ruins of buildings, something may be built on top of these; otherwise, construction would be exceedingly complicated.
Mr Leito knows of some wealthy businessmen – like Olav Miil –, who live on their own islets. «His Pihelgalaid, in Varbla Parish, Pärnu County, is a positive example of how an individual has improved the situation on an island. But it all depends on the individual, we do have the bad examples as well,» he said.
ISLAND TYPES, IN ESTONIAN
* Rahu – tiny, barely above water level. No flora or really scarce.
* Kare – one with a bit of grass. A bush or two.
* Säär – long and narrow, barely above water level.
* Pank – the rocky islets around Vilsandi.
* Laid (islet) – plant life formed, one village max.
- In names, the types are historical and may no longer / not always correspond to actual reality.
Source: Roland Müür, Environmental Board