Finns eye Estonian empty cans cash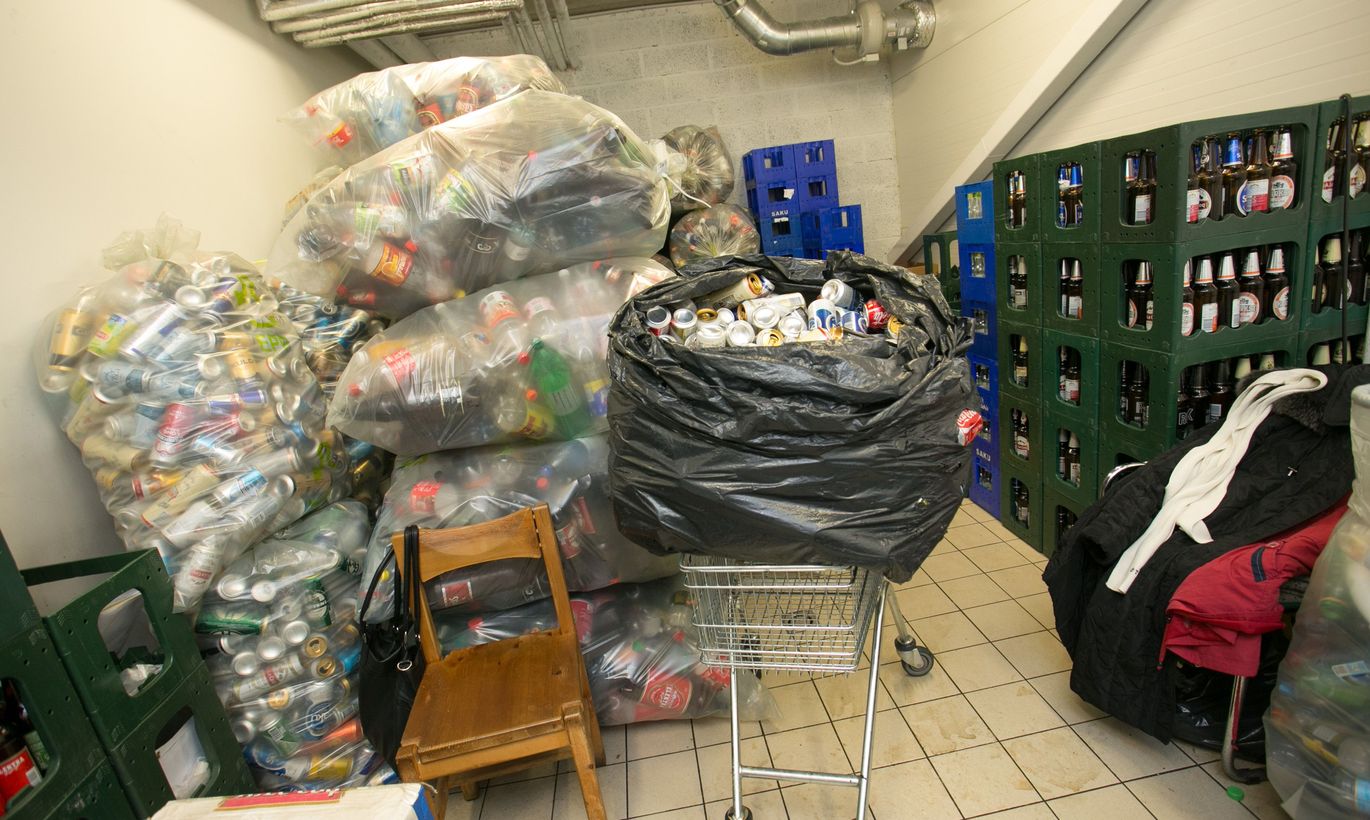 Bought on the ferry and sipped home in Finland, the beer cans now accepted at Helsinki West Harbour, are about to sink Estonia's empties-returning system effective for a decade. Namely: the cans can indeed be returned in Helsinki for eight cents, but the guarantee money has actually not been paid for them they way it is when buying from Estonian retail network.
«In times past, Finns used to buy over half of take-home booze from Estonia, and the rest on board of ships. These past years, the proportion has changed strongly,» said packaging-managing Eesti Pandipakend chief Rauno Raal. Turns out, that due to aggressive sales by shipping companies, buying drinks on board has undergone explosive growth.
«The shipping lines sailing between Tallinn and Helsinki have their web store systems meaning that buying the tickets drinks can be ordered at once which is super convenient for the consumer,» said Mr Raal. He said this year the ratio is 30–35 million units bought on land and 90 millions on vessels. While lion's share of beer on sale in ships are also adorned with Eesti Pandipakend marking, the guarantee money has actually not been paid for these. The Finns' business idea built on returning empties from vessels may sink the entire Estonian packaging return system.
«Should someone in Finland up and organise collection of mainly Estonian-marked cans in Finland, in a year the Estonian system is dead,» said Mr Raal.
He said the Estonian system is plain and easy: buying the drink you pay guarantee money which reaches Eesti Pandipakend who keeps it till you take the empty can back. But should someone return 10 million beer cans bought from taxfee zone, such as the guarantee has not been paid for, Pandipakend will not have the cash to cough up.
To avoid bankruptcy, Eesti Pandipakend has launched negotiations with Estonian drinks producers and importers that they remove their logo and bar code from goods going to ship shops. Mr Raal said it is easier to reach agreement with domestic producers as they do understand. It is much harder with foreign producers for whom the Estonian and Baltic market is so small that they will not make stuff separately for us. As pointed out by Mr Raal, a world leading beer brewer said, a couple of years ago: «Makes no sense to readjust bottling lines for these 15 minutes,» – that's how long it would take to make a year's storage for Estonia. Even so, talks are on with Hartwall and ka Sinebrychoff, which Mr Raal says are not going bad at all: «One can tell they are getting the problem, as the alternatives – law amendments – would be even more painful.»
Of Estonian producers, Saku Brewery has promised to remove the markings from goods going to ships by October 1st. A. Le Coq has already done so with Premium and Tuuliku beers and has promised to do the same with other products. «I would hope that the business scheme set up by a Finnish businessman is defeated in half a year,» dreams Mr Raal.
A. Le Coq chief Tarmo Noop said our pledge system is much more flexible as that in Scandinavia. Unlike us, the Finnish system for instance will not allow use of their marking outside the Finnish state.
He added that if a system rises in Finland where empties can be returned for which the guarantee has not been paid, officially this is fraud.
«Currently, there is no other way for us than to remove the marking from the goods we sell on ships,» said Mr Noop, also at helm of Estonian Breweries Association. However, the decision brings extra costs. «It means a very large special storage of cans with marking removed,» he admitted. Especially with cans. «While one plastic bottle label costs less than one cent, then a can costs 10–11 cents and this makes a huge difference,» explained Mr Noop. «While we may order labels 50,000 at a time, cans have to be ordered 300,000 at a time i.e. a can is ten times dearer and the volumes ordered need to be several times larger.»
Mr Noop, a member of Pandipakend council, said at the next meeting they will discuss which countries' exports will retain the Estonian marking.
Saku Brewery CEO Margus Kastehein said they are actively following the discussion and will probably take measures this fall, to sell unmarked products on vessels.
Mr Raal said Eesti Pandipakend is not a profit-making enterprise. «We are accredited by environmental ministry i.e. even with profits occurring Packaging Acts will not allow owners to take it out, but it will have to be reinvested,» he said. The costs of collecting packages, logistics and recycling are covered from sales of materials, unreturned deposits and processing fees imposed on producers.
2007 (kroons)    272.7 million    -15.1 million
2008 (kroons)    270.7 million    -28.6 million 
2009 (kroons)    259.2 million    5.35 million
2010 (euros)      22.2 million      3.1 million 
2011 (euros)      25.9 million      2.8 million 
2012 (euros)      27.8 million     1.7 million
2013 (euros)      28.7 million     808,665
2014 (euros)      28.3 million     176,006​​