Bribe clouds hover over Oleg Ossinovski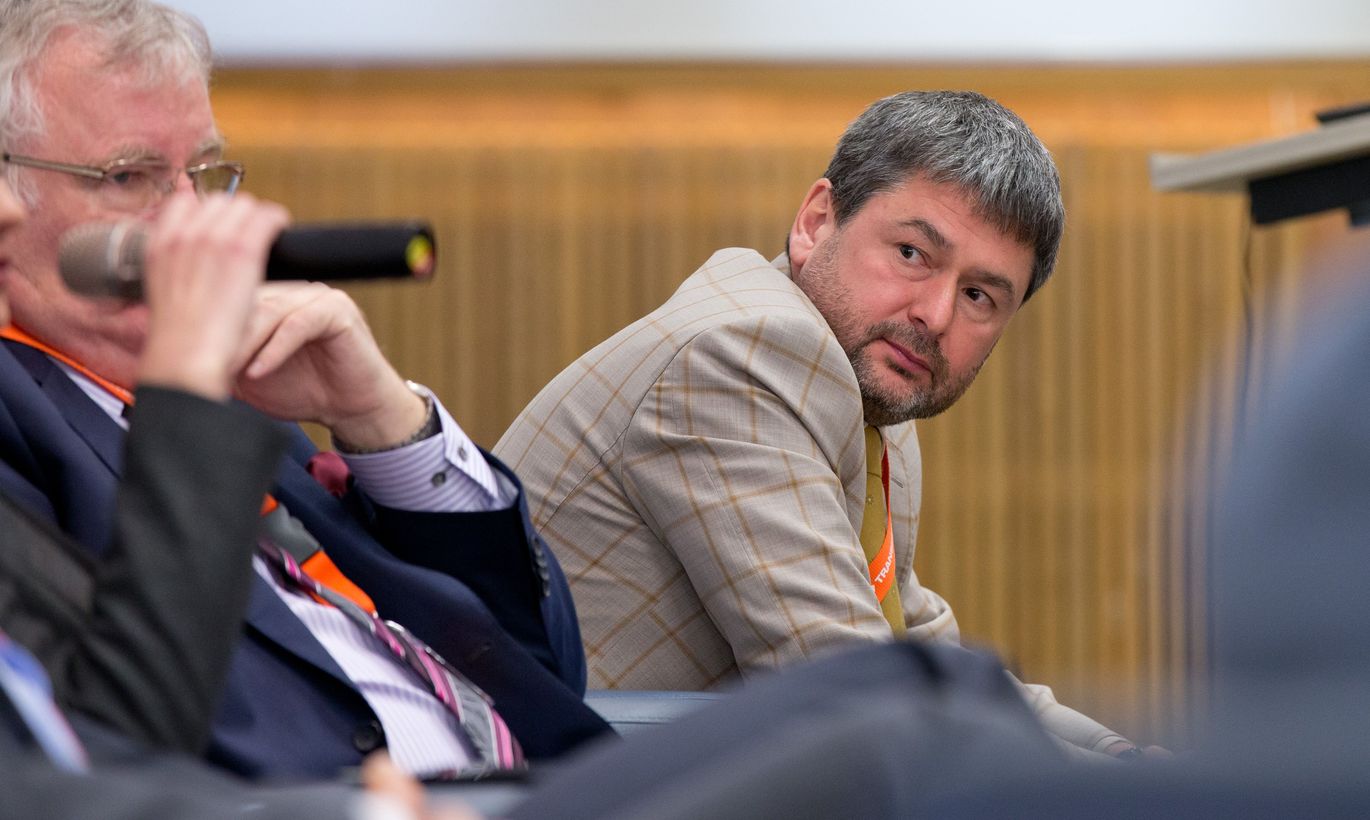 Engulfed in Latvian corruption scandal, Estonia's richest entrepreneur in charge of an international railway business Oleg Ossinovski has unavoidably affected the political career of his son and Soc Dems chairman Jevgeni Ossinovski.
While last week featured rumours of Jevgeni Ossinovski possibly creating a new coalition and perhaps rising to be prime minister, Estonian security police as asked by Latvian prosecutor's office was searching his father Oleg Ossinovski's offices in Rocca al Mare, Tallinn.
The search was conducted after a top businessman in Latvia and head of Latvian Railways (Latvijas Dzelzceļš) for over ten years Uģis Magonis was arrested last Thursday, having just returned from Pärnu. This is a man whose relations as relative and business-wise with Russia's top railway official Vladimir Yakunin have channelled Russian transit flows through the very Latvia leaving Estonia without the big transit bucks.
Estonian Railways chairman Raivo Vare told BNS that the events in Latvia may have a positive effect on transit in Estonia and open up opportunities thus far closed. Depending, that is, on what and how rapid will be the developments south of the border, and who will get the post of Mr Magonis.
Though tongue-tied till now, the Latvian anti-corruption bureau has confirmed that the arrest of Mr Magonis is linked to a bribe of half million euros. Latvian media has found a possible link between the bribe and Oleg Ossinovski in four locomotives purchased by Latvian Railways' subsidiary from Mr Ossinovski's company.
Talking to Postimees, people acquainted with railway business admitted that habits like that are no surprise in the field. Rather, the question is if, who, where and when will get caught. Big money moves along railways, with business and political interests intertwined.
Oleg Ossinovski, whose group is involved in railway business both in the Baltic region and Ukraine, Georgia, Poland and Finland, denies the allegations and told the Russian language «Aktuaalne kaamera» TV news that the Latvian deal was honest and profitable for Latvian state.
Mr Ossinovski's assets have been calculated to be close to €300m. He is shareholder in AS Spacecom, in which several influential Russian businessmen have holdings via a listed company Globaltrans Investments PLS registered on Cyprus.
The corruption suspicion will also affect Estonian politics. For years, Oleg Ossinovski has been a major supporter of Social Democrats. His latest 2nd quarter donation to Soc Dems was €40,000. The fresh Soc Dems chairman Jevgeni Ossinovski has said that after his rise to be party chief his father will no longer make donations to the party.
According to Soc Dems secretary-general Inara Luigas, Oleg Ossinovski's latest donation was tied to an earlier agreement and that after his son became chairman, the father has supported the party financially no more. «Jevgeni Ossinovski has personally said that the things are kept separate, that in the family one is in politics and the other in business,» said Ms Luigas, citing the chairman's stand. «The father lives his own life, and the son lives his own,» she added, seeing no reason the father's activities would cast a shadow on the son or the party the latter leads.
Ms Luigas said the soc dems have not discussed the recent scandal within the party. «All is so fresh yet, but should a reason arise, surely we will discuss,» said Ms Luigas who became secretary-general when Mr Ossinovski was elected chairman.
Coalition partners, obviously irritated by the summertime political activeness of Jevgeni Ossinovski, are fascinated with what is happening around his father and are feeling unofficial glee over the scandal triggered from Latvia.
Meanwhile, Latvians do not allow publication of detailed information about the progress of investigation, and which operations have been requested and performed in Estonia by prosecutor's office and security police by way of legal assistance. Estonian prosecutor's office and security police have even been unable to officially confirm that Mr Ossinovski's office was searched at the end of last week.  
To the knowledge of Postimees, no-one has been arrested as related to the investigation. Neither do we know of anyone else linked to the case except for Oleg Ossinovski.
Oleg Ossinovski was unavailable for comments yesterday – his phone was switched off, neither could his assistant get contact with him when requested by Postimees.